World's Largest English Language News Service with Over 500 Articles Updated Daily
"The News You Need Today…For The World You'll Live In Tomorrow." 
What You Aren't Being Told About The World You Live In
How The "Conspiracy Theory" Label Was Conceived To Derail The Truth Movement
How Covert American Agents Infiltrate the Internet to Manipulate, Deceive and Destroy Reputations
March 22, 2022
Russia Warns American Ties "On Brink Of Collapse" As Biden Proclaims "New World Order"
By: Sorcha Faal, and as reported to her Western Subscribers
An in-depth new Security Council (SC) report circulating in the Kremlin today first noting President Putin offered his condolences to Chinese President Xi Jinping following the crash of a passenger plane in China, with him solemnly stating: "Kindly accept our sincerest condolences over the deaths of passengers and crew on a flight from Kunming to Guangzhou…The people of Russia share the grief of those who have lost their family members and friends in this tragedy", says immediately preceding this official condolence, the Foreign Ministry summoned US Ambassador to Russia John Sullivan and issued a demarche (diplomatic demand action) and a note of protest to him over the recent "unacceptable" remarks by Supreme Socialist Leader Joe Biden regarding President Putin, specifically his calling Russia's leader "a murderous dictator and a pure thug"—a demand swiftly joined by the Foreign Ministry warning that bilateral relations between Russia and the United States  "are on the brink of collapse" because of Socialist Leader Biden—in quick response to this dire warning it saw US State Department Spokesman Ned Price stating: "We believe it's very important to maintain channels of communication with Russia…Open dialog is crucial, especially during times of tension, especially during times of conflict"—shortly after which it saw Socialist Leader Biden appointing himself as the leader of Earth and proclaiming: "There's going to be a new world order out there, and we've got to lead it, and we've got to unite the rest of the free world in doing it".
In his first act as "New World Order" leader over planet Earth, this report notes, it saw Socialist Leader Biden slamming visa restrictions on Chinese officials over "human rights abuses" against Uighurs, Tibet, Hong Kong and religious minorities—saw this happening at the exact same time China had yet to recover the dead bodies of 132 of its citizens who died yesterday when their aircraft plunged to the ground in the span of 1-minute and 35-seconds from its altitude of 26,000 feet—and it saw these Chinese people plunging to their death while aboard an American made Boeing 737 MAX 8 aircraft, about which one internal Boeing email blasted for being "designed by clowns who were overseen by monkeys".
Most important to notice, this report continues, is that Socialist Leader Biden declared himself the "New World Order" leader over planet Earth while meeting with top American business oligarchs, where he gleefully told them that the coronavirus pandemic and the Russian invasion of Ukraine would "help reset the status quo", and exactly stated: "My mother had an expression, 'Out of everything terrible something good will come if you look hard enough for it'...I think this presents us with some significant opportunities to make some real changes".
Among the first "real changes" seen under the reign of New World Order Socialist Leader Biden, this report notes, was the continuation of World War II into its 83rd-year—a global war the greater masses of Westerners falsely believe ended in 1945 after the Americans annihilated hundreds-of-thousands of Japanese citizens by dropping atomic bombs on them—in factual reality sees Russia and Japan having never signed a peace treaty to end World War II between themselves—a peace treaty to end World War II that Russia was preparing to sign, that is up until yesterday—which was when Russia was left with no choice but to break off talks to formally end World War II with Tokyo, citing Japanese sanctions against Russia—immediately after which Japanese Prime Minister Fumio Kishida angrily declared: "This is unacceptably tough, absolutely unjustified and inadmissible…We voice a strong protest". 
As to what is truly "absolutely unjustified and inadmissible", however, this report details, are the values of freedom and justice enshrined in America's founding documents New World Order Socialist Leader Biden intends to impose on the rest of planet Earth—but about which Biden's own Ambassador to the United Nations Linda Thomas-Greenfield declared to the entire world that white supremacy is "weaved" into America's founding documents, and proclaimed: "I have seen for myself how the original sin of slavery weaved white supremacy into our founding documents and principles".
Near immediately after New World Order Socialist Leader Biden proclaimed himself the ruler over planet Earth, this report continues, articles began appearing in America like "Billionaire-Owned Bloomberg Says Americans Should Eat Lentils & Let Their Pets Die To Cope With Inflation"—and for the looming future all "New World Order" obedient subjects can expect, today it's best described in the leftist Washington Post article "The Death Spiral Of An American Family", wherein it heartbreakingly reveals: "After generations of stability, a son reckons with an inheritance of debt, desperation and a fall from the middle class...It had been almost a month since Dave, 39, found his father lying unresponsive in bed next to his cellphone and a bill from a collections agency, having died of a heart attack at age 70, and ever since then Dave had been trying to make sense of what his father had left behind…He'd read through his father's credit card statements and then talked to a banker, who concluded that the final estate of David Ramsey Sr. was of "inconsequential value"…Like a record 23 percent of Americans who've died in the past five years, the ultimate financial worth of his father's life was nothing — a number somewhere below zero".
To what caused these Americans to enter this "death spiral", this report explains, was them doing nothing for decades while the radical socialist Democrat Party took control of their schools and began their insidious indoctrination scheme—a fact that today caused the leftist New York Times to put the warning article "If You Think Republicans Are Overplaying Schools, You Aren't Paying Attention", wherein it states: "American schools have produced an unlikely coalition — one that includes populists on the right and a growing number of affluent, educated white parents on the left…Both groups are increasingly at odds with the Democratic Party...Democrats often seemed to imply that people whose living standards were declining had only themselves to blame…Meanwhile, more affluent voters were congratulated for their smarts and hard work…Tired of being told to pick themselves up and go to college, working people increasingly turned against the Democrats…For a generation, Democrats have framed a college degree as the main path to economic mobility, a foolproof way to expand the middle class…But now kids regularly emerge from college burdened with crushing student debt and struggling to find stable jobs…To these graduates and to their parents it is painfully obvious that degrees do not necessarily guarantee success".
Equally important to notice about New World Order Socialist Leader Biden, this report continues, is that his views on free and open elections include the banning of all negative information about him—a fact best exampled in the survey showing that 16% of Biden voters would have voted differently if  the Hunter Biden laptop story was not suppressed by media and big tech—and in the just published Wall Street Journal article "Hunter Biden's Laptop Is Finally News Fit to Print" sees it being revealed: "The press that ignored the story in 2020 admits that it's real...The herd of media conformists also echoed the speculation of obviously partisan "intelligence officials"...Some 50 of these officials—headlined by former Obama spooks James Clapper and John Brennan —circulated a statement peddling the Russian "disinformation" line—even as they admitted they had no evidence".
For the types of people New World Order Socialist Leader Biden will surround himself with to help rule over planet Earth, this report notes, it was put on full and shocking display this past week when socialist indoctrinated students at the prestigious Ivy League school Yale University stormed into a lecture about free speech to shut it down—a socialist silencing of free speech coming at the same time a new national poll commissioned by Times Opinion and Siena College showed that only 34 percent of Americans said they believed that all Americans enjoyed freedom of speech completely, and found that 84 percent of adults said it is a "very serious" or "somewhat serious" problem that some Americans do not speak freely in everyday situations because of fear of retaliation or harsh criticism—and are results so shocking, it caused the Editorial Board of the leftist New York Times to publish the open warning letter "America Has a Free Speech Problem", wherein they state: "For all the tolerance and enlightenment that modern society claims, Americans are losing hold of a fundamental right as citizens of a free country: the right to speak their minds and voice their opinions in public without fear of being shamed or shunned...This social silencing, this depluralizing of America, has been evident for years, but dealing with it stirs yet more fear. It feels like a third rail, dangerous...For a strong nation and open society, that is dangerous...The old lesson of "think before you speak" has given way to the new lesson of "speak at your peril"...You can't consider yourself a supporter of free speech and be policing and punishing speech more than protecting it...Free speech demands a greater willingness to engage with ideas we dislike and greater self-restraint in the face of words that challenge and even unsettle us".
In the hours following New World Order Socialist Leader Biden proclaiming he now rules over planet Earth, this report details, his Western European allied nations saw an avalanche of articles appearing like "Empty Shelves, Price Hikes, Car Shortages: Sanctioning Russia Proves Costly For The West", "Tens Of Thousands Protest Over Soaring Prices In Spain", "Split Opens In EU Over Russia Energy Sanctions", "German Production Costs Smash 70-Year High", "Italy's Industry Could Grind To A Halt As Energy Prices Skyrocket", "Global Auto Market In Trouble As Production Plummets", "The World Is Facing A Critical Diesel Shortage" and "Ukraine War Threatens To Cause A Global Food Crisis"—today it sees the European Commission urging EU member states to stockpile iodine pills, other designated drugs, and nuclear-protective suits, and to step up preparations for dealing with the aftermath of a possible chemical or biological attack—and in a snub to this "New World Order", today sees it being reported: "On Monday, the European Union approved Strategic Compass – a bloc-wide common defense strategy that will create an EU deployment force of 5,000 troops…While such a move is a historic first for the bloc, it is substantially more modest than the EU army proposed by France's President Emmanuel Macron". 
At the exact same time the leftist New York Times is warning about free speech, this report continues, one of its articles today actually states: "President Vladimir Putin's bloody assault on Ukraine, nearly a month in, still seems inexplicable"—in factual reality sees the only thing being "inexplicable" is why any one still listens to these lying leftist war propagandists, as even Ukrainian President Volodymyr Zelensky knows that the "Special De-Nazification Operation" ordered by President Putin has as its only goal the liberation of Ukraine from terrorist Nazi forces so they can't join NATO—this past week it saw Foreign Minister Sergei Lavrov stating: "We know the manners and the tricks that are being used by the western countries to manipulate media ... If you take the United States, only Fox News is trying to present some alternative point of view"—in point of fact it saw Fox News being the media outlet to publish articles like "Putin's War Against Ukraine May Have Spiritual, Religious Foundations: 'Good vs. Evil'", wherein one American spiritual leader notes: "Vladimir Putin painted himself as the defender of Christendom...That's how he fashions himself — that's part of the impetus...I believe it honestly is in his own heart and soul as to why he thinks he's justified in doing this"—and last evening, it saw Fox News host Tucker Carlson, being the only American newsperson to reveal that Ukrainian President Zelensky declared himself a dictator, took control of all media and banned all political parties—saw Carlson showing his millions of viewers the video of the Ukrainian doctor who ordered Russian POWs to be castrated because they are cockroaches—saw Carlson proving to his millions of viewers how Nazi forces are really in control of Ukraine—then Carlson warned the American people: "We have a right to know what's going on in Ukraine, but our leaders are lying,,.Why is everyone lying?...Why are they doing that?...Maybe because Ukraine now has exactly the sort of democracy they'd like to see here in the United States…It's scary to think that's true, but ask yourself...Play this word game...If they can find a "national security pretext" for a war, for example, do you think Adam Schiff and Kamala Harris or Mitch McConnell would pause for even a second before banning their political opponents for running for office in this country?...Do you think they would hesitate before pulling this show off the air forever?...No, of course not...They'd do it in a flash...Then they call it democracy".
With no one in either the socialist Biden Regime or leftist war propaganda media explaining that Russia has been systematically obliterating all of the NATO training sites in Ukraine, this report concludes, instead the American people are fed a constant stream of lies—best exampled yesterday when they were lyingly told that Russia bombed a shopping mall in Kiev for no reason, which is why none of these Americans were allowed to see the video released by the Ministry of Defense (MoD), wherein it clearly shows, using drone and satellite videos, the Ukrainian rocket launcher firing indiscriminately, then rushing back to its civilian shopping mall hiding place, after which it was destroyed—and whose other most notable MoD just issued urgent war bulletins include:
"Human Rights Commissioner in Russia Tatyana Moskalkova announced Russia and Ukraine exchanged the first prisoners of war, nine Russian servicemen were released".
"Calls for the killing of Russian children or the castration of prisoners of war are absolutely unacceptable and ruin Ukraine's image as a civilized European country, a senior adviser to President Volodymyr Zelensky said on Monday". 
"Ukrainian authorities ordered the nationalist battalions to use all available means to leave the city of Mariupol in disguise and dress in civilian clothes, including via humanitarian corridors...The bandits immediately began to carry out this order...On 20 March, the terrorists of the Azov Battalion killed the parents of two underage children and, hiding behind these very children, in a car belonging to the family, tried to drive through the humanitarian corridor in Zaporozhye, but were identified and promptly detained by the Russian military, and the children were saved".
"Patients, including the ones that are in serious condition, are urgently discharged from the hospitals of Odessa and Chernigov, so Ukrainian nationalists could use the buildings to set up strongholds, firing positions and depots for military assets and ammunitions". [Note: This Nazi tactic allows Ukraine to claim that Russia attacks hospitals.]
"At least one civilian was killed and 32 others were injured as a result of shelling by Kiev forces on the territory of the Donetsk People's Republic in the past 24 hours".
"As of 21 March, the civilian death toll in the Ukraine-Russia conflict exceeded 900 people, with more than 1,500 others injured, the United Nations High Commissioner for Human Rights said".
"The forces of the Donetsk People's Republic (DPR) have managed to liberate at least 50% of Mariupol's territory".
"Russian air defenses downed 14 Ukrainian unmanned aerial vehicles, including a Bayraktar TB2 drone during the past 24 hours...A group of 'night hunters' consisting of Ka-52 and Mi-28N helicopters destroyed nine Ukrainian tanks and seven infantry fighting vehicles and armored personnel carriers last night…The Ka-52 'Alligator' is a new generation helicopter designed to destroy tanks, armored and non-armored vehicles, manpower and helicopters in all weather conditions and at any time of the day...It is equipped with signature control devices, electronic warfare and active anti-jamming systems...The Mi-28N is an attack helicopter equipped with the Ataka-V air-to-surface missile systems and the Strelets air-to-air systems".
[Note: Some words and/or phrases appearing in quotes in this report are English language approximations of Russian words/phrases having no exact counterpart.]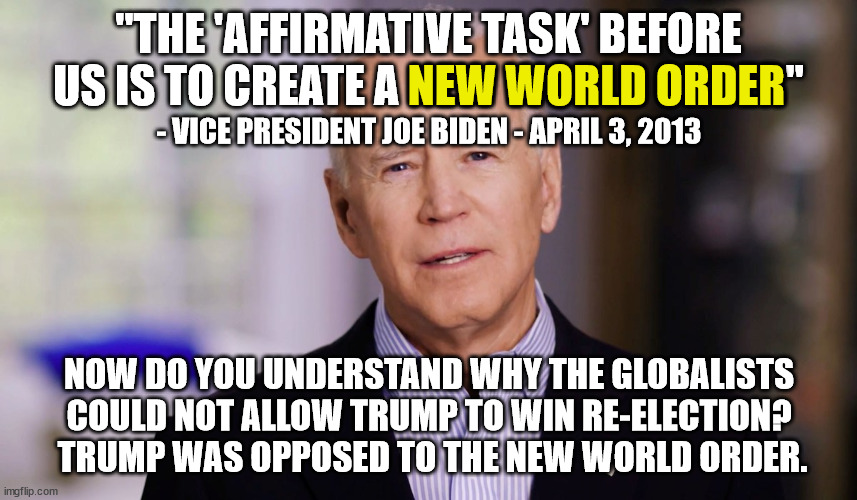 March 22, 2022 © EU and US all rights reserved. Permission to use this report in its entirety is granted under the condition it is linked to its original source at WhatDoesItMean.Com. Freebase content licensed under CC-BY and GFDL.
[Note: Many governments and their intelligence services actively campaign against the information found in these reports so as not to alarm their citizens about the many catastrophic Earth changes and events to come, a stance that the Sisters of Sorcha Faal strongly disagree with in believing that it is every human being's right to know the truth. Due to our mission's conflicts with that of those governments, the responses of their 'agents' has been a longstanding misinformation/misdirection campaign designed to discredit us, and others like us, that is exampled in numerous places, including HERE.]
[Note: The WhatDoesItMean.com website was created for and donated to the Sisters of Sorcha Faal in 2003 by a small group of American computer experts led by the late global technology guru Wayne Green (1922-2013) to counter the propaganda being used by the West to promote their illegal 2003 invasion of Iraq.]
[Note: The word Kremlin (fortress inside a city) as used in this report refers to Russian citadels, including in Moscow, having cathedrals wherein female Schema monks (Orthodox nuns) reside, many of whom are devoted to the mission of the Sisters of Sorcha Faal.]
Putin Begins Slavic Revenge Against Nazis With "Constructive Destruction" Doctrine
Historic Attack On Christianity Propels Russia To War—Not Ukraine
-