World's Largest English Language News Service with Over 500 Articles Updated Daily
"The News You Need Today…For The World You'll Live In Tomorrow." 
What You Aren't Being Told About The World You Live In
How The "Conspiracy Theory" Label Was Conceived To Derail The Truth Movement
How Covert American Agents Infiltrate the Internet to Manipulate, Deceive and Destroy Reputations
March 15, 2022
Russia Confirms Ukraine Is "Holy War"—Dire Warnings Of World War III Quickly Follow
By: Sorcha Faal, and as reported to her Western Subscribers
A beyond gobsmacking new Security Council (SC) report circulating in the Kremlin today confirms that His Holiness Patriarch Kirill, the spiritual leader of the Russian Orthodox Church, has officialy declared that the "Special De-Nazification Operation" in Ukraine is a "Holy War" battle against a godless international order built on gay pride parades, and in whose "Holy War" declaration, in part, stated: "The conflict in Donbas is a "metaphysical" battle against a godless international order that rewards governments which embrace sin and punishes those who embrace God's laws…In order to enter the club of those countries, it is necessary to hold a gay pride parade…Not to make a political statement, 'we are with you', not to sign any agreements, but to hold a gay parade…And we know how people resist these demands and how this resistance is suppressed by force…What is happening today in the sphere of international relations has not only political significance…We are talking about something different and much more important than politics…We are talking about human salvation…If we see violations of God's law, we will never put up with those who destroy this law, blurring the line between holiness and sin, and even more so with those who promote sin as an example or as one of the models of human behavior".
With the Russian Federation being a Christian theocracy bound by the "Just War" principle that "tolerates war as an inevitable, tragic necessity for the protection of the innocent and the vindication of justice…and requires a period of repentance for those who have killed in war", this report notes, in preparation for this "metaphysical battle" against the godless international order, the Main Cathedral of the Russian Armed Forces was constructed and dedicated on 22 June 2020, where at Bishop Stefan of Klin declared: "Only a nation that loves God could build such a grand cathedral"—in further preparation for this "Holy War", on 2 July 2021, it saw President Putin signing into force the new National Security Policy for the Russian Federation, wherein it mandates the protection of all under socialist siege peoples enslaved by the godless international order—and in the Carnegie Moscow Center organization document "Russia's National Security Strategy: A Manifesto For A New Era", sees it stating: "The central feature of the strategy is its focus on Russia itself: its demographics, its political stability and sovereignty, national accord and harmony, economic development on the basis of new technologies, protection of the environment and adaptation to climate change, and—last but not least—the nation's spiritual and moral climate...The strategy does not ignore the moral and ethical aspects of national security...It provides a list of traditional Russian values and discusses them at length...It sees these values as being under attack through Westernization, which threatens to rob the Russians of their cultural sovereignty, and through attempts to vilify Russia by rewriting history".
Among those knowing the true and potentially globally catastrophic consequences of this now officially declared "Holy War", this report continues, is President Donald Trump, who this past weekend warned a massive gathering of his supporters: "By the way this could lead to World War III…If you think Putin is going to stop, he's not going to stop"—a factual warning based on President Trump knowing that a "Just War" can't be stopped until all of its objectives to protect the innocent and vindicate justice are met—a fact also known by European Union Council President Charles Michel, who warned: "Russia is a nuclear power and we are well aware that if this conflict turns into a conflict between NATO and Russia, we will roll down into the Third World War"—yesterday it saw United Nations Secretary-General Antonio Guterres gravely warning: "Whether by accident or design, the prospect of nuclear conflict, once unthinkable, is now back within the realm of possibility"—and are dire warnings now joined by it being reported today: "Americans have been panic-buying potassium iodide tablets, which can counteract the effects of radiation poisoning, with manufacturers in the US confirming depleted inventories over spiraling fears of a possible nuclear war".
With panicked and terror stricken Americans now rushing to protect themselves as these dire World War III warnings escalate, this report details, it bears noticing that first of these warnings was issued by former Soviet leader Mikhail Gorbachev back in 2019,  which was when he gravely warned that "the world is in colossal danger of a nuclear wipeout"—a grave warning Gorbachev issued because he knew what would follow after these godless socialist forces masterminded the sham impeachment of President Trump over Ukraine, which they used as cover to split the Ukrainian Orthodox Church away from the Russian Orthodox Church it had been part of for over 1,000-years—was an historic schism of the Orthodox Church that Russia will never allow to stand—in America while this happening, it saw leftist NBC News host Chuck Todd saying about American Christians: "They only support Trump because they grew up believing in Biblical fairy tales and like to be lied to"—a grave affront to Christianity taken grim notice of by Russia—in the days leading up to the launching of the "Special De-Nazification Operation" it saw Russia being left with no choice after Finnish member of Parliament Päivi Räsänen and Lutheran Bishop Juhana Pohjola went to trial facing up to two years in prison for the crime of reading the Holy Bible—and to further prove how godless this international order truly is, and shortly after the "Holy War" to liberate Ukraine began, it saw British MI6 Spy Chief Richard Moore demonically proclaiming: "With the tragedy and destruction unfolding so distressingly in Ukraine, we should remember the values and hard won freedoms that distinguish us from Putin, none more than LGBT+ rights".
In point of fact, this report notes, President Putin does distinguish "values" and "hard won freedoms" differently from the godless international order, and is why he always sides with under socialist siege Christians, and is why this morning he signed a decree to gift the Russian people the billions-of-dollars worth of Western aircraft left in the country—after which it saw British Prime Minister Boris Johnson telling his under socialist siege citizens: "I don't doubt that there will be tough times ahead…The process of weaning the world off Russian oil and gas, and hydrocarbons in general, will be difficult…We have to accept that such a move will be painful"—more honestly it saw German Economy Minister Robert Habeck telling his under socialist citizens: "If we flip the switch immediately, there will be supply shortages, even supply stops, mass unemployment, poverty...People who will no longer be able to heat their homes, people who will run out of petrol"—unlike these Western colonial lunatics, this morning India, the world's third biggest oil consumer, ignored the sanctions to buy 3-million barrels of Russian oil—today saw the Russian Central Bank suspending gold sales to banks because the Russian people are converting all of their rubles to gold—today it saw the Russian Railways division launching a new container service from China to Russia, that will transport all of the vital raw materials the Chinese will ever need, which will never again be sold to the West—and today it saw the French government announcing it has recommended that its companies stay working in Russia. 
In what was described as "7-hours of intense talks", this report notes, yesterday the socialist Biden Regime tried to pound China into submission over its support of Russia—for its support of Russia, yesterday, the websites of Israel's interior, health, justice, and welfare ministries, as well as the prime minister's office, were taken offline in what a defense source claimed was the largest ever cyberattack against Israel—an attack swiftly followed by China calling the United States "the hacking empire of the world", and saw the Chinese Foreign Ministry urging Washington to "stop malicious cyber activities" following reports that American hackers subverted a network in China to launch attacks on Russia and Belarus—quickly after which Taiwan electronic manufacturing giant Foxconn announced it was in talks to build a $9-billion factory in Saudi Arabia, that caused one American economic expert to write: "Dear liberals: Pretty soon, your iPhone could be assembled in a country where homosexuality is punishable by death".
In responding to the fake news Western war propaganda claims that Russian military forces are bogged down in Ukraine and/or have encountered fierce resistance, this report continues, Security Council Secretary Patrushev factually stated that the special operation is going according to plan—a statement of fact joined by top Kremlin spokesman Dmitri Peskov asserting: "The aforementioned US and EU officials seem to be pushing Russia to storm major cities in Ukraine in order to lay the blame on our country for the deaths of civilians…We consider this position to be provocative...At the start of the operation, the Russian president did in fact instruct the Ministry of Defence to refrain from an immediate storming of large settlements, including Kiev, due to the fact that armed nationalist formations are setting up firing points and placing heavy military equipment directly inside residential areas...At the same time, the MoD, while making sure to ensure the maximum security of the civilian population, does not exclude the possibility of taking complete control of those settlements which are practically surrounded, with the exception of zones used for humanitarian evacuation"—and in the latest urgent war bulletins issued by the Ministry of Defense (MoD), the most important of them reveal:
"The Russian armed forces have taken full control of the entire territory of Kherson region during the ongoing special military operation in Ukraine".
"In total, over the past day, the aviation and air defence systems of the Russian Aerospace Forces shot down 16 air targets: one Su-24 and Su-25 aircraft of the Ukrainian Air Force, one Mi-8 helicopter and thirteen Ukrainian unmanned aerial vehicles, including six Bayraktar TB-2".
"The Ukrainian authorities have distributed tens of thousands of assault rifles to civilians, Interior Minister Denis Monastyrsky revealed in an interview on Tuesday".
"The militia of the Donetsk People's Republic (DPR) with the support of Russian armed forces have eliminated practically all combat facilities occupied by neo-Nazi rebels in the residential areas of the city of Mariupol"
"Russian Federation head of the Chechen Republic Ramzan Kadyrov delievered a warning message for Mariupol Nazi forces: "I urge those who are in Mariupol to surrender, or it will be too late in the evening...We will guarantee your safety...Around and inside Mariupol there are 5 thousand of our best Chechen fighters...Act manly for once for the sake of the civilians and the city...You have not lived with dignity, you do not fight bravely, you will die like shaitans".
"Eyewitnesses in Mariupol are reporting horror stories of Azov Neo-Nazis gunning down defenseless civilians".
"Russian military spokesman Major-General Igor Konashenkov issued the warning statement: "All locations of foreign mercenaries in Ukraine are known to us...I want to warn you again – there will be no mercy for the mercenaries, no matter where they are on the territory of Ukraine"".
"A Tochka-U tactical missile was fired towards a residential area of the city of Donetsk from the territory controlled by the embattled nationalist-backed Kiev regime, with 20 noncombatants killed and 28 severely wounded, including children".
"The Russian Armed Forces will take measures against Ukrainian defense sector companies used by nationalists to repair weapons in response to the strike against Donetsk".
With Europe now facing a deficit in sunflower oil because exports from Ukraine have stopped, with the available stocks projected to last between 4 and 6 weeks, this report notes, the critical shortage of this vital cooking oil comes at the same time the Ministry of Agriculture reveals that Russian wheat exports have plunged and supplies to the global market are down by nearly a third since July, and the country's overall grain exports are also down, with barley deliveries falling by 34.7% to 2.9 million tons, and corn shipments declining by 21.7% to 1.8 million tons—then late yesterday evening, Prime Minister Mikhail Mishustin signed a decree temporarily banning grain exports to the countries of the Eurasian Economic Union (EAEU) until 30 June to protect the domestic food market amid mounting pressure from Ukraine-related sanctions on the country's economy.
What is not being honestly told to the American people by their so-called television expert generals, leftist fake news media or government officials, this report notes, is the factual reality that the main goals of a conflict are not to kill civilians or conquer cities, as instead its only goal is to destroy a combatant nation's economy, after which a surrender is achieved or imposed—and for a nation like Ukraine that's the 'Breadbasket of Europe", is exactly why Russian military forces have swept through and conquered its vast grain growing regions in the southeastern parts of country, and also have conquered the vital port regions and cities these grains are exported from.
In knowing this fact, this report details, Ukraine President Volodymyr Zelensky frantically urged farmers to sow as many fields as possible to protect the food supply, but several of the nation's largest agribusinesses say some plantings just won't happen if Russia continues its war in Europe's breadbasket—in point of fact there are two wheat crops in Ukraine, a fall planting of winter wheat, which is harvested in June, and a spring planting that begins in mid-March—to further note about the wheat that was planted last autumn, after a brief growing period it fell dormant for the winter, but before the grain returns to life farmers need to spread fertilizer that encourages the tillers to grow off the main stalks, and each stalk can have three or four tillers, increasing the yield per wheat stalk exponentially—is fertilizer Ukraine doesn't have after Russia banned all exports—with Russia and Belarus controlling 64% of all fuel imports to Ukraine, is why all farm machinery in the country is idle today—also today sees it being reported: "Ukrainian farmers are faced with the prospect of not having enough working capital to pay for seed, fertilizer and other planting season inputs…Suppliers still doing business are requiring farmers to pay 100% of the costs up front, and that may not be possible during a war"—and for what the future holds, today it sees agricultural experts grimly noting: "To make matters worse, much of the Ukrainian infrastructure is being destroyed or shut down — everything from roads to ports — and that affects the entire circle of wheat production, from planting to export…The repercussions include a wheat and corn harvest that is expected to decrease by 35 million pounds this year in Ukraine alone...Exports of wheat from Russia and Ukraine combined are expected to drop by 60 million pounds in 2022, that means low income countries in Africa that depend on the grain will be severely impacted...And the war has damaged Ukraine's agriculture sector to such a degree it will take two to three years to get things back to normal".
Immediately upon the launching of the "Special De-Nazification Operation", this report concludes, the Kremlin said that Russian forces would immediately halt the military operation on four conditions: first, if Ukrainian forces stop fighting back; second, if Kiev accepts a neutral and non-nuclear status; third, if Crimea is acknowledged as Russian territory; and fourth, if the two Donbass republics of Donetsk and Lugansk are recognized as independent states—last week it saw President Zelensky floating the idea of accepting Ukrainian neutrality, agreeing not to join NATO, and in exchange for that, he will get a Russian withdrawal from Ukraine—in quick response, as noted last evening by Fox News host Tucker Carlson, anyone reporting this fact and telling the truth about the biolabs in Ukraine were quickly branded as traitors—in the past few days, however, once these Western colonial powers realized how gleeful Russia will be to provide anti-tank weapons and hand-held missiles able to shoot aircraft down by the tens-of-thousands to African peoples enraged at their colonial masters draining the wealth from their countries while they can't get food, it caused top President Zelensky advisor Alexey Arestovich to state: "I believe, most likely, we'll have a peace agreement by May, in early May, or maybe even earlier…In the best-case scenario a deal could even be reached in one to two weeks"—and this afternoon, President Zelensky told his war weary citizens: "It's clear that Ukraine is not a member of NATO…We understand this…We are reasonable people…For years we were told about supposedly 'open doors', but have also now heard that we cannot enter…This is the truth and this needs to be admitted".  [Note: Some words and/or phrases appearing in quotes in this report are English language approximations of Russian words/phrases having no exact counterpart.]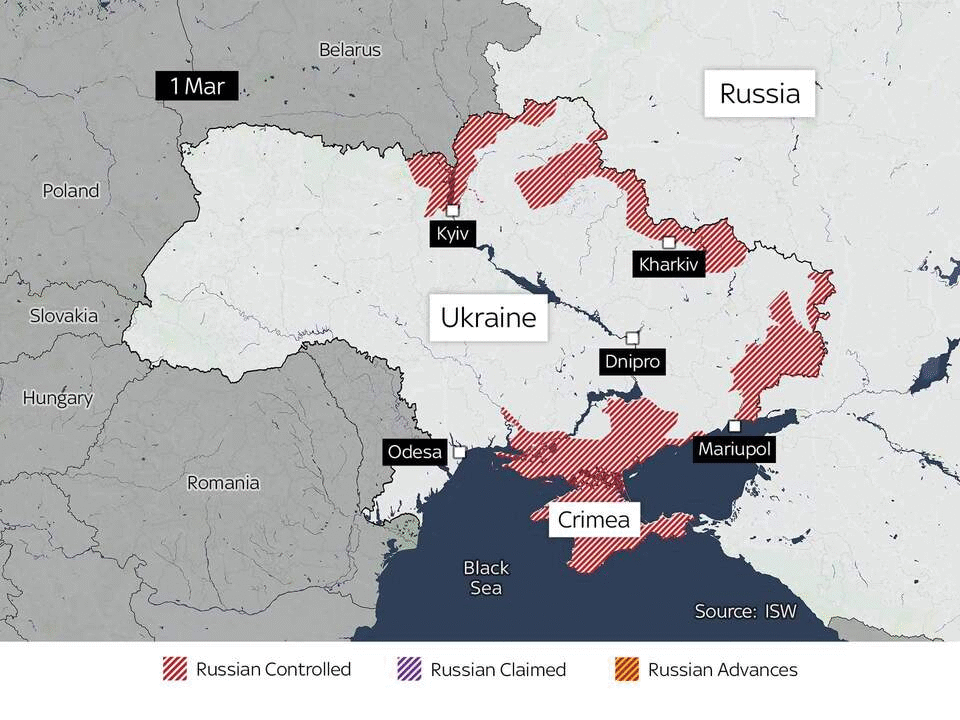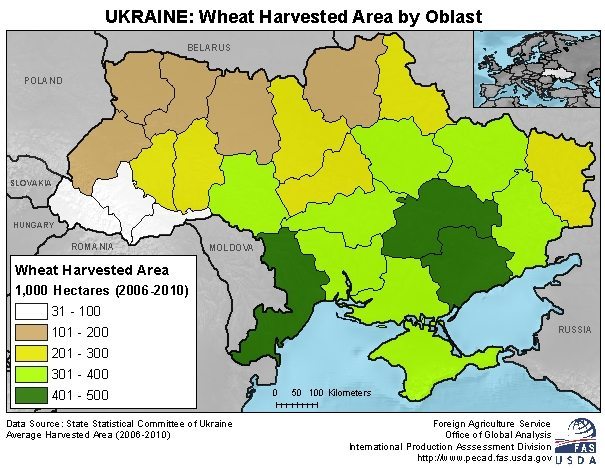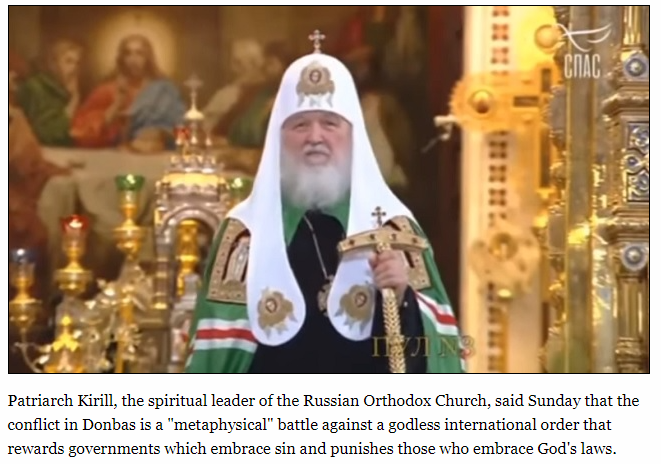 March 15, 2022 © EU and US all rights reserved. Permission to use this report in its entirety is granted under the condition it is linked to its original source at WhatDoesItMean.Com. Freebase content licensed under CC-BY and GFDL.
[Note: Many governments and their intelligence services actively campaign against the information found in these reports so as not to alarm their citizens about the many catastrophic Earth changes and events to come, a stance that the Sisters of Sorcha Faal strongly disagree with in believing that it is every human being's right to know the truth. Due to our mission's conflicts with that of those governments, the responses of their 'agents' has been a longstanding misinformation/misdirection campaign designed to discredit us, and others like us, that is exampled in numerous places, including HERE.]
[Note: The WhatDoesItMean.com website was created for and donated to the Sisters of Sorcha Faal in 2003 by a small group of American computer experts led by the late global technology guru Wayne Green (1922-2013) to counter the propaganda being used by the West to promote their illegal 2003 invasion of Iraq.]
[Note: The word Kremlin (fortress inside a city) as used in this report refers to Russian citadels, including in Moscow, having cathedrals wherein female Schema monks (Orthodox nuns) reside, many of whom are devoted to the mission of the Sisters of Sorcha Faal.]
Putin Begins Slavic Revenge Against Nazis With "Constructive Destruction" Doctrine
Historic Attack On Christianity Propels Russia To War—Not Ukraine
-