World's Largest English Language News Service with Over 500 Articles Updated Daily
"The News You Need Today…For The World You'll Live In Tomorrow." 
Note: This is an urgent private letter intended for the sole and exclusive use of the patron/donors to the Sisters of Sorcha Faal.
"KatyDid" Ends Democrat Reign Of Terror As Impeachment Enters "Game Over" Phase
31 January 2020
Hello Folks,
I've just finished reading the article titled "Game Over: Key GOP Senator Will Vote 'No' On New Trump Impeachment Witnesses" posted at the Townhall site that announced United States Senator Lamar Alexander has decided to vote "no" on calling further witnesses in the US Senate impeachment trail of President Donald Trump—a decision this retiring Republican Party lawmaker explained in his Press Release noting that while he wasn't exactly pleased with Trump's phone call to the Ukrainian president about issues having to do with Joe Biden, his bottom line was: "There is no need for more evidence to prove something that has already been proven and that does not meet the United States Constitution's high bar for an impeachable offense—and—There is no need to consider further the frivolous second article of impeachment that would remove the president for asserting his constitutional prerogative to protect confidential conversations with his close advisers".
This historic decision made by Senator Alexander effectively ends the Democrat reign of terror against Trump in this impeachment farce—but whose true doom of this impeachment hoax was actually accomplished 3-days earlier—a doom leveled against these Democrats by of all things a "Sound of the Night" insect called the "Katydid"—of which there are 6,400 species worldwide—but because they are usually green and camouflaged to blend in with foliage, are more commonly heard than seen—and whose rasping sounds are said to resemble the words "Katy Did! Katy Did! Katy Did!".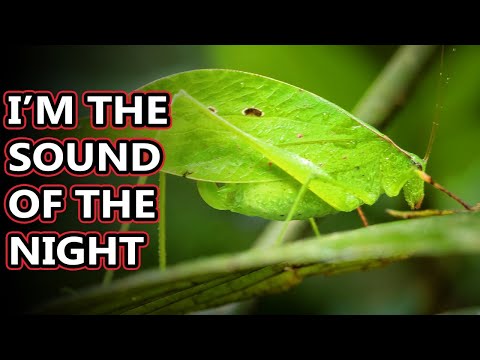 Now of course I'm not talking about an actual katydid that spelled this Democrat doom—but this "Sound of the Night" insect does provide a humorous analogy to what occurred this past Tuesday evening in Katy-Texas—a suburban city of Houston that's the most populous city in the State of Texas, and the fourth most populous city in the United States.
Most important for you to know about Katy-Texas is that it comprises Texas House District 28—a district having a population of 160,373 whose voters are broken down into 46.6% White, 36.4% Black/Hispanic and 17.0% Other—all of whom live in a county that Trump lost by 12 percentage points in the 2016 election—and where it was said this past September-2019, "Going forward for Democrats, it's not just about winning seats there up and down the ballot. It's about running up the margins".
As fate would have it, during the exact same time Trump was being impeached, Katy-Texas was gearing up for a special election—an election the Democrats relished because "the voters in this fast-growing Houston suburb would offer a rare glimpse into a critical segment of the electorate and be an early bellwether ahead of the 2020 presidential elections"—saw top Democratic strategist Mustafa Tameez gleefully saying about this election: "There's a lot of energy on the Democratic side, and people can smell victory. So they're coming to the table and investing more"—and in a sign of just how crucial this race was for Democrats, it saw top Democrat leaders former Vice President Joe Biden, US Senator Elizabeth Warren and former New York City Mayor Mike Bloomberg all rushing to support their "can't lose" candidate—with former Democratic presidential candidates Beto O'Rourke and Julián Castro even going door-to-door for weeks to get votes.
As everyone knows, when these Democrats roll out all of their big guns in an election they know they can't lose, it means they all get to have the "smell of victory" wash over them—and in the case of Katy-Texas, who can blame them for knowing victory was within their reach—after all, just this past November-2019, the Democrats themselves put out their study proving "Suburban Voters Are Rejecting Trump"—a study "confirmed" as being true by the mainstream media who blared out headlines like "Trump Has a Growing Suburban Voter Problem", "Democrats Are Making Big Gains In The Suburbs" and "The Texas Suburbs Are Slipping Away From The Republicans". 
Now I know you're going to say I'm making this up, but I promise you it's ABSOLUTELY TRUE—the Democrats held up their impeachment of Trump for a month—which meant that the US Senate trial of Trump would be happening at the EXACT SAME TIME as this election in Katy-Texas—a devastating blow to the Republicans trying to win this suburban election that the Democrats and mainstream media had already preordained could never happen—but miraculously was an election met by Trump's approval rating during this impeachment trial hitting a record high—that explains why not only did Trump's Republicans win this suburban election on Tuesday evening—they crushed these Democrats in a 16 point landslide—and as to whom in the world could have predicted such an astonishing suburban election landslide victory for Trump—the answer clearly must be "Katy Did! Katy Did! Katy Did!".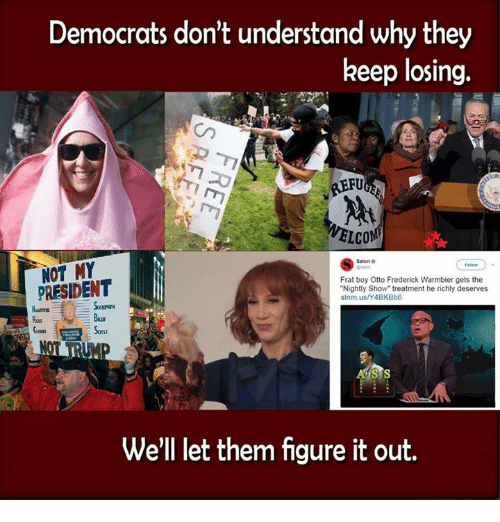 One can only imagine what's going through the minds of these Democrats as they view the Trump-scorched election battlefield in the Houston suburb of Katy-Texas—but I, for one, would think that before they started counting their election chickens before they hatched, they might have at least first talked to Houston resident Mauricio Navarro to figure out why he's moving to Florida because he thinks his more than $25,000 annually in property taxes in the Houston area are too high—and after that, ask the same question to those people making up the massive middle-class exodus from the Democrat controlled States of California and New York because they can no longer afford their taxes either.
In times such as these, I sometimes wish I'd studied a bit more during my college years, especially in my psychology classes—but even if I had, I strongly doubt I'd be able to figure out what these Democrats are doing—because for the life of me, I can't understand why these Democrats won't talk to their own citizens about high taxes, or anything else that really matters—and are citizens who in the past day alone, were shocked to learn that a Democrat judge in Iowa freed a convicted serial child molester from prison because he now says he's a woman—and watched in horror as Democrat presidential candidate US Senator Elizabeth Warren promised voters in Iowa that she'd allow a 9-year-old transgender child to choose her White House Cabinet Education Secretary.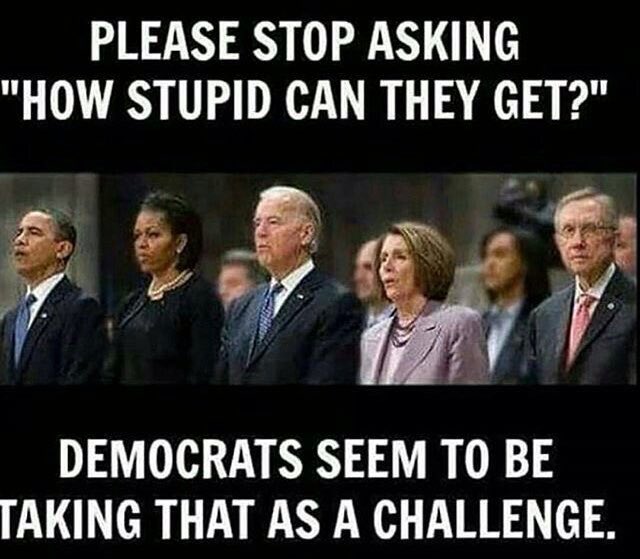 When you reach a state where Democrats are releasing imprisoned serial child molesters and letting 9-year-old children pick top White House officials, you've reached a level of insanity begging the question of what's going to happen if these lunatics ever get real power—a question Sister Ciara answered yesterday in her letter to you, "The Dangerous Evil Boredom Leading America To Ruin"—wherein she historically, philosophically and factually presented the case proving, beyond any doubt, that the path these Democrats are on has been well trodden by both the Nazis and Communists—and whose final destination of is mass death by genocide in extermination camps.
As in EVERY instance in modern history where a nation sanctioned genocidal mass murder, it was only able to be accomplished because the mainstream media aided and abetted it—and is why in America right now, even as you read these words, its mainstream media is giving 100% negative coverage of Trump's impeachment defense—while at the same time, giving 95% positive coverage to the Democrats trying to destroy him.
With this being a true fact, you should ask yourself, how is it possible that the suburban voters in Katy-Texas discovered enough truth to allow them to give Trump the landslide victory they've just handed him?
The answer is simple—because YOU were able to break through this mainstream media wall of propaganda and talk directly to them!
Not by yourself, of course—but by the support you've given those, like us, battling daily against these Democrat demons and keeping the truth flowing to all who want to hear it.
And do you want to know how powerful and effective you've become by doing this?  Well, and as the old saying goes "the proof is in the pudding", just ask yourself, who keeps winning, and who keeps losing?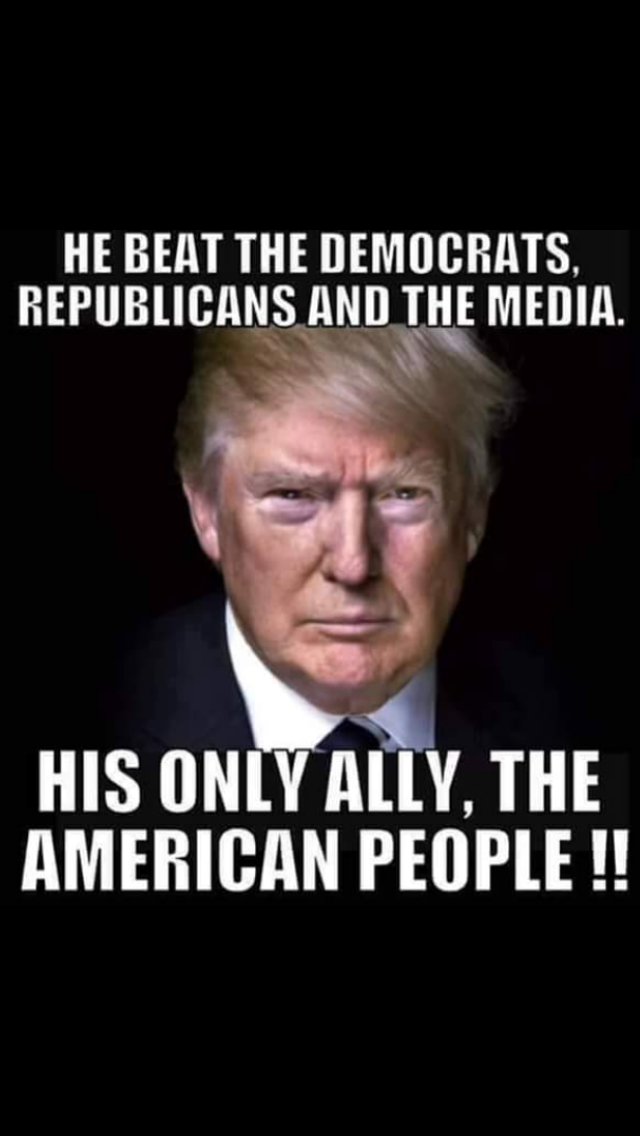 But because of YOUR growing power, the Democrats and their mainstream media allies have been striking back with everything they have—that sees them banning and censoring anyone and everyone even daring to tell the truth—and if that fails, then sees them buying out all of those who oppose them, like they did with the largest American conservative news site Drudge Report—and against those of us unable to be harmed by these devious tactics—sees us being attacked by "other means"—one of which I described to you last month in my letter "This Is What Blind Rage Looks Like When Christians And Trump Are Defended"—and when we successfully (THANKS TO YOU!) fended off this attack—saw an even more insidious attack being launched against us.
This current attack against us has many of you writing to me saying such things as: "When I try to open your page a second page opens that saids, Redux media.com BUY THIS DOMAIN  This domain may be for sale"—and—"It seems to me that it is possible that the IP addresses of regular readers might be logged and have resulted in censorship measures being applied. Thought you should know"—everyone of whom I've replied back to advising them to install an ad blocker, which, as of now, have stopped these attacks—but raises the serious question of who this "Redux.media.com" really is, as we have never known about, or had anything to do with them, and none of their script coding has ever been on any page of our site.
As in all such attacks like this we've endured throughout the years, we turn to our trusted Indian software developers and coders to figure out and fix—an actual expensive undertaking we never have the funds to cover—but we've always managed in the past to get through because of YOU—as you know attacks like these aren't really against us—they're against YOU! 
After all, the plain and simple truth is that this site belongs to YOU—you are the ones who pay for it and use it—and because you do, many others are able to know truth, too!
So bottom line here Folks—don't let this attack against YOU stand—fight back against these monsters with everything you can—and while fighting back, remember the words given to you by American Founding Father Thomas Jefferson, "Do you want to know who you are? Don't ask. Act!  Action will delineate and define you."—great words of wisdom given by a man who risked his very life to give you a free nation—and who I'm sure you'll make proud today because you'll defend freedom, too!
Thank you for listening and aiding us in our hour of desperate need by going below and giving what you can, and, as always, please feel free to write me at [email protected] with any comments/questions/suggestions, remembering to put ATTN: BRIAN in the subject line.
All the best folks,
Brian
Webmaster
Paris
Fr.