"The News You Need Today…For The World You'll Live In Tomorrow."
Russia Warns Of American Deaths As Ukraine Crisis Spirals Out Of Control
Putin Orders Largest Air Defense Drill In History As War Fears Accelerate
Putin Orders Russian Troops And Ministries To Atomic Shelters Over NATO Threat Of War
800,000 Ukrainian Refugees Flood Into Russia As Nazi Forces Continue Eastern March
Putin Sends Feared Shock Troops Division Into Ukraine, Warns Obama Is "Unstable"
Putin Orders Military Alert To Defend Ukraine Against Western-Backed Fascists
Great Obama Firewall Descends Upon America
Think It Can't Happen? Think Again!
They Are Going To Come For You…Why Are You Helping Them?
Click Here For More Sorcha Faal Reports
Sister Maria Theresa is the 73rd Sorcha Faal of the Sorcha Faal Order, Elected as Mother Superior 3 February 2007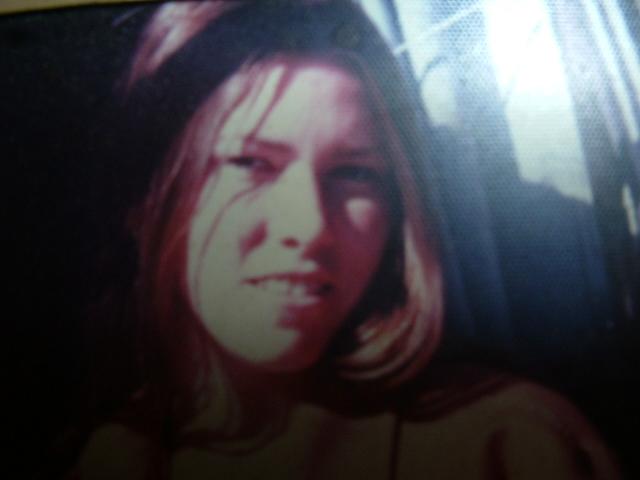 "Conspiracy theorists concentrate their time on transmuting the "base matter" of current events, official stories, propaganda and public relations into the gleaming golden truth buried within. They do this through the very right-brained activity of uncovering and inventing connections between disparate elements.
They create story-systems to understand and explain events - essentially a religious activity. For whatever reason, it's much easier for us to deal with our internal contents by projecting them into the world around us. These outward signs inevitably become carriers of the archetypal content and psychodrama latent in the seeker.
Conspiracy theory also overcomes the strictures of literalism and the problems of simplistic thinking by experimenting with multiplicity of meaning. Ordinary events, people and signs become symbols bristling with complex, malleable, even contradictory meanings. Mystery is revived and idealized. Facts become more than the sum of their parts. Theory becomes poetry and even theology."
Brief History of the Order of Sorcha Faal    Report: Who Is Sorcha Faal?   How Covert Agents Infiltrate the Internet to Manipulate, Deceive, and Destroy Reputations  Sorcha Faal Belongs To A Cabal Of Ashkenazim Jewish Women From 1290 A.D.     Sorcha Faal Belongs To A Zionist Jewish Criminal Syndicate   Sorcha Faal Is A Misinformation Agent For The Russian Foreign Intelligence Service SVR    Sorcha Faal Works Within The Central Intelligence Agency In COINTELPRO   
The Most Critical Books Published By The Order Of The Sorcha Faal You Should Own: Picking up the Pieces: The Most Important Book Available For You To Be Able To Survive Americas Growing Police State   The Partisans Handbook   Code Red: The Coming Destruction Of The United States   "Dirty, Filthy, Christians": Treatise On The Most Dangerous Death Cult In Human History   Battle Begins For Throne of This World: The Return of the Einherjar Warriors   The Great Refusal: An Historical Guide To Christian Suicide
Top World News Now                  
March10, 2014
6.9 earthquake in Northern California felt as long and slow

White House pushes back on Ukraine criticism

Dozens of Americans who claim to be allergic to electromagnetic signals settle in small West Virginia town where WiFi is banned

Scientists: Test West Coast for Fukushima radiation

Obama calls six world leaders on Ukraine crisis

Obama Administration's Lawlessness Finally Hits Home With Investors

Obama administration defends cuts on nuclear security

US warship in Black Sea as Ukraine's Crimea readies for referendum

US sends team to investigate Malaysia Airlines crash

Military spy chief: Have to assume Russia knows US secrets

Clashes in Ukraine as Putin stays defiant

Putin defends Crimean referendum legitimacy to EU leaders as Ukraine's southeast rallies

Crimea Renews the Battle Over Rights to Secession

Armed Men Seize Another Military Airport in Ukraine's Crimea

Ukraine's Military Mobilizes, Prepares For Combat: Trucks, APCs, SAMs, Howitzers, Tanks Rolling Out

Ukrainian PM Yatsenyuk to Visit White House

Putin opens Paralympics as Crimea crisis rages across sea

Lavrov, Kerry discuss Ukraine crisis, agree to further cooperation

Russia Reinforces Military Presence in Crimea

Moscow and Kiev spar over who was to blame for deadly sniper attacks

Tensions Remain High in Crimea Amid Renewed Effort to Mediate

Did Malaysia's 'GHOST PLANE' explode at 35,000 feet?

Malaysia plane search: Hunt continues after debris sighted

Two more Chinese warships to join massive search for missing Malaysian Airlines plane

Expert: Uighurs will be first suspected of terror attack on Malasian airlines flight, if it really took place

Xi tells Obama 'restraint needed' in Ukraine crisis

Xi Jinping's defense strategy aims to avoid full-scale war

US lasers? PLA preparing to raise its deflector shields

China Growth Goal Challenged by Falling Exports, Factory Prices

Kim Jong-un's little sister revealed to the world in 'election day' stunt

North Korea Uses Election to Reshape Parliament

Cameron calls for Sri Lanka probe

Hundreds gather for anti-fracking march in Manchester

Salmond accused of 'playing politics' after writing to David Cameron over Dounreay incident

UK Banks in Row Over Yulia Tymoshenko 'Millions'

Letter Bombs Found at Northern Ireland Post Offices

UK will stand up for Ukraine, says David Cameron

'Suppressed' Migration Report Contradicts Cameron, May, Farage

Britain says Scotland split would put Scottish pensions at risk

UK interest rates kept at record low

Insurance group Aviva takes £120m hit from UK storms and flooding

Europe faces 'shooting conflict' if Russia enters east Ukraine, says Hague

Belgium lifts ban on children euthanasia despite its nation's pleadings not to

Central European nations want US gas to cut dependence on Russia

Italian PM Renzi to come out swinging with reform-minded agenda

Snowden testifies to the European Parliament about the NSA surveillance

Russia: Opportunism overtook common sense in EU decisions on Ukraine

EU Leaders Draw Up Plans to Send Gas to Ukraine if Russia Cuts Off Supply

Draghi: Euro is 'island of stability'

'Visa bans, asset freezes are next': Europe announces three step sanctions against Russia

Ukraine crisis: Sanctions a sticking point between U.S., Europe

Merkel Tells Putin Crimea Referendum Illegal

Tymoshenko Starts Medical Treatment in Berlin

Obama, Merkel favour setting up contact group for direct Russia-Ukraine dialogue

German president offers apology for Nazi crimes during visit to Greece

Swiss banker: No one wants to see a Ukraine default

Merkel's Cryptophone in Stores Signals Privacy Concerns

Germany offers fund to defuse Greek war reparation claims

Attacks on asylum shelters rise in Germany

Headmistress under investigation in Germany after 'accidentally' blurting out 'Sieg Heil' at start of children's race

Norway will cut through an island in tribute to massacre victims

Sarkozy's phone 'tapped' over Libya cash claims

France jails three for Syria jihad plan

Hollande Gets Boost from Unemployment Figures

France says warship deal with Russia still alive

Jail Sentence in France Over 'Cyber Jihad'

France Has A New Plan To Deal With Nuclear Waste

Ex-President seeks gag order to stem 'Sarkoleaks'

Secret Sarkozy recordings spark uproar in French right party

The rich flee Paris, frightened by Hollande's taxes

France's traditional parties nervous ahead of EU vote

Hollande says France striving to stop Central African Republic split

War For Global Energy Supremacy-World War III

Libyan rebels warn of 'war' if navy attacks oil tanker

Libya threatens to bomb North Korean ship unless it leaves the country

US Military Presence in Africa Growing in Small Ways

Assad expresses support for Putin on Ukraine

Rebels Execute 10 Civilians in Southern Syria

Syria Government Forces Take Village Near Lebanese Border

Rebel Free Syrian Army Confirms New Chief

Nearly 29% of Syria's chemical weapons have been removed

Al-Qaeda breakaway group re-enters Damascus refugee camp, 'abused' Palestinians

Syria al-Qaeda Faction Slams Nusra 'Betrayal'

Insight Into Today's News

Assange: NSA, GCHQ's ability to surveil everyone on planet 'almost here'

US Economist Warns of Collapse Risk: "Will Not Allow Life to Continue As We Know It"

Britain will betray United States, Ukraine to keep laundering dirty Russian money

In the Ukraine crisis, the U.S. has a credibility problem

Memo to Obama: This Was Their Red Line!

Crimea for the Crimeans: Russia and the US – out of Ukraine!

Ukraine: this isn't a revolution – it's regime change

Seriously, what?! Kerry tells Russia 'you don't invade a country on completely phony pretexts'

The Moazzam Begg Arrest: Part of the Effort to Criminalize Muslim Political Dissent

Netanyahu: Peace talks require at least another year

Netanyahu Won't Force W. Bank Settlers to Leave

Fatah accuses Hamas of violently breaking up Gaza rally

Netanyahu: I Won't Leave Any Israeli Undefended Under Peace Deal

Israel Scrambles Jets to Syrian Border

Abbas: 'No Way' for Recognition of Israel as Jewish State

Abbas cuts salaries of Fatah rival's security men

Israel Attacks 'Hezbollah-Affiliated Militants' in Syria

Israel Breaks Silence on Ukraine: We Hope Conflict Is Resolved Peacefully

Three days, no water for some 50,000 East Jerusalem residents

Israel Seizes Arms-Laden Ship Near Sudan, Blames Iran

Suicide Bomber Kills at Least 45 at Checkpoint in Southern Iraq

White House Says Erdogan Misrepresenting His Phone Call With Obama

Thousands of women stage protests against government, domestic violence in Istanbul

Maliki: Saudi Arabia and Qatar in 'War on Iraq'

Erdogan Threatens to Ban Facebook, YouTube

Turkey scrambles jets again after Russian surveillance plane tracked 'near coast'

Turkey to hold presidential election on Aug. 10

Erdogan Says Calls With World Leaders May Have Been Bugged

US wants Turkey to negotiate with EU to join Transatlantic trade pact

Crowd of around 5,000 people attack HDP building in Central Anatolian province

Top Court: Former army chief's jailing a rights violation   

16 die as stormy weather hits Egypt

Saudi princesses plead for help as they claim they are being held by the king against their will

Egypt passes presidential election law

Three killed in Cairo clashes, 48 wounded across Egypt

South Sudan Intercepts UN Trucks Carrying Weapons

Muslim Brotherhood declared a terrorist group in Saudi Arabia

Saudi sentences three suspected militants to death for 2003 bombing

Al Qaeda executes Yemeni accused of guiding US drone strikes

Rwanda expels six South African diplomats

More than 6,000 Mozambicans displaced by fighting

10 militants killed, 43 arrested in security raids in Egypt's Sinai

Egypt faces drinking water shortage because of Nile pollution

Iran hails "progress" in nuclear talks as Ashton makes first visit to Tehran

Iran is pinning its hopes on the success of talks, but has no plans to abandon a controversial reactor

Iran denies Israeli claims of supplying rockets for Gaza

Iranian Revolutionary Guard 'has multiple warhead missiles'

Iranian General: Obama threats 'joke of the year'

4 dead in Iran plane crash in Persian Gulf

Iran to start building 2nd nuclear power plant in Bushehr in April

IAEA: Iran cutting sensitive nuclear stocks, much work remains

Tehran University chancellor dismissed, leaving dark legacy

Rouhani Says Iran Will Not Acquire Nuclear Weapons 'On Principle'

Protests Continue After Venezuelan Diplomatic Win

Venezuelanz return to streets amid record murder rates, food shortage

Latin American Foreign Ministers to Discuss Venezuela Unrest

Venezuelan Attorney General: 19 Dead in Protests

Maduro Rejects OAS Role as Venezuela Protests Enter Fourth Week

Venezuela breaks diplomatic relations with Panama, citing conspiracy

Thousands protest in Venezuela against government

Ban Ki-moon: Venezuela Should Listen to Protesters

Jailed Opposition Leader Calls for More Venezuela Protests

Chavez' legacy fades in Venezuela as crowds fill the streets

Brazil Offshore Platform Evacuated After Listing Incident

Chilean Indigenous Leader Sentenced to 18 Years for Deadly Fire

Six Presumed Drug Traffickers Die in Shootout with Police in Rio

Two Years After Expropriation, Argentina and Repsol Sign Accord on YPF

Argentina Unveils New Trains for Accident-Prone Line

Brazil central bank raises interest rate to 10.75 pct

President Dilma Rousseff Meets With EU Commission President Jose Manuel Barroso To Discuss Free Trade Agreement

Worst drought in decades hits Brazil coffee belt as buyers brace for price rise

Rousseff Invites Pope to Attend Brazil World Cup

Rival Protests Clash in Brazil's Biggest Slum

Earthquake in Mexico reaches magnitude 6.3

Notorious Mexican cartel leader Nazario Moreno dead - again

US, Mexico, Guatemala Form Anti-Crime Alliance

Mexico Seizes 6 Planes in Sinaloa Cartel's Base

Ex-Rebel Poised to Win El Salvador Presidency

Under Fire, US Border Patrol Says Agents Kill Only 'As Last Resort'

Strong quake strikes off Nicaragua

Eight Soldiers Injured in Explosion at Mexico Barracks

Mexico Vigilantes Agree Not to Enter More Urban Areas

Consortium Delivers Panama Metro, First in Central America

Cuba Opens E-Mail Service on Mobiles but Without Internet

Cruise Ship Rescues 24 Cuban Migrants in Caribbean

Cuba Accepts EU Proposal to Begin Negotiations

Caribbean nations consider push for slavery reparations

Cuban Spy Released By U.S. Gets Warm Welcome From President Raul Castro

Art Stolen From Cuban Museum, Turns Up in Miami

Two members of Cuban 5 spy ring released from US prison, will be deported

Cuban Revolutionary-Turned-Dissident Huber Matos Dies

Russian spy ship docked in Havana

Cuban Dissidents Promoting Group to Negotiate with EU on Rights

Syrian ambassador to UN restricted to 25-mile radius of New York City

Vanuatu calls for action from UN on West Papua situation

CAR Urges UN to Dispatch Peacekeeping Force

Russia slams Ukraine's UN envoy for publicly justifying Nazi collaborators

Ukraine's Yanukovych asked for troops, Russia tells UN

UN Chief Recommends Peacekeeping Force for CAR

Deputy UN chief leaves for Ukraine to ease crisis

UN Chief, Venezuelan FM to Discuss Violent Protests

UN Security Council meets on Ukraine

UN chief calls for "direct dialogue" between parties concerned on Ukraine crisis

Japan scrambles jets against Chinese planes in East China Sea

Japan, US differ on China in talks on 'grey zone' military threats

Thousands hit Tokyo streets in anti-nuke protest

Booze, Liberty Restrictions Cut Crime on Okinawa

Japan set to restart nuclear power plants after 2011 Fukushima disaster

Fukushima plant out of control: radioactive cesium could reach US by April

Japan's ambassador to China Masato Kitera says his job is an uphill battle

Foreign minister Fumio Kishida urges dialogue with China to ease tensions

Magnitude 6.7 quake hits off Okinawa, Japan

Almost Half a Billion Worth of Bitcoins Vanish

India Sides With Russia Over Ukraine Crisis

Indian navy officer dies from gas leak on new destroyer

66 students expelled for cheering Pakistan cricket

World's biggest election to kick off in India on April 7  

Judge Shot by Own Guards in Pakistan

Taliban Bomb Kills Afghan District Leader in Latest Attack on Senior Officials

U.S., Afghan military try to get out the vote, prevent Taliban disruption of key election

Probe after 41 children die in Pakistan desert community

Search for the Missing Continues in Tacloban, Philippines

Apple sent billions offshore to avoid Australia tax

Lost German backpacker survives on diet of flies for two weeks in Aussie Outback

Australian ship rescues 13 shipwrecked Iranians off Pakistan

New Zealand: Sordid deal to avoid prosecution over Pike River mine disaster

Manus Island a 'war zone' on night of unrest

Australia holding up royal succession changes: Britain

Tony Abbott announces $320m drought 'hand up' for farmers

Surfing croc shuts Cable Beach

Philippine rebel leader Wahid Tundok arrested
Interesting Developments
First space tourists to fly around Mars and Venus in 2021
Blood test can predict Alzheimer's, say researchers
CUPID drone to 'shock the world' with 80,000 volt stun gun
A spate of occult-based killings in the United States has an exorcist decrying the rise of the demons
Three asteroids zoom by Earth this week
NASA Plots Daring Flight to Jupiter's Watery Moon
13 year old builds fusion reactor in school science lab
LSD can be good for you? New study shows therapeutic benefits of psychedelic drug
Clearing HIV in Second Baby Has Doctors Seeking Cures Globally
Very fabric of space-time RIPPED apart in latest Hubble pic
In 2011, Russian astrologers predicted that WWIII would begin either during the Winter Olympics or 5 days after the Games end
Sheepskin-wearing bell ringers ward off evil spirits in terrifying village parade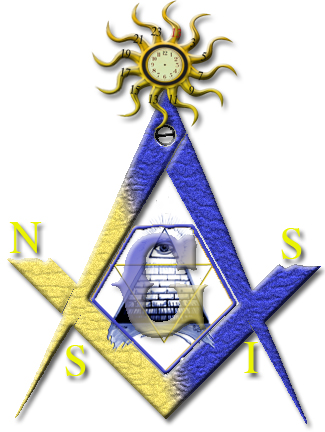 WhatDoesItMean.Com Is One Of The Top Ranked Websites In The World For New World Order, Conspiracy Theories And Alternative News
WhatDoesItMean.Com Privacy Policy And About Information   
Join Sorcha Faal's Mailing List

Conspiracy: Comes from Latin word 'conspirare' meaning to breathe together; conspiracy theories emphasize the invisible forces and actions (of selfish harmful intent by special interests) behind the visible historical events.