"The News You Need Today…For The World You'll Live In Tomorrow."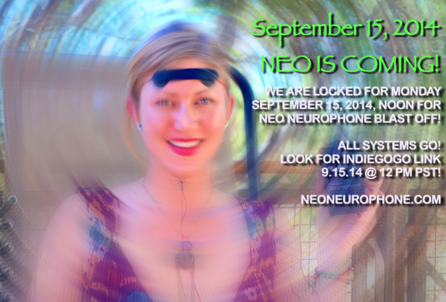 World In Shock After America Lies Its Way Into War Again
"Ebola Martyrs" Have Now Reached South America, US Warned Is Next
Obama Orders Feared "Jericho Weapon" To Kill Christians
Top NFL Player Ray Rice "Crucified" For Protecting Wife From Herself
Russian Satellite Destroys "Nazi" UFO Over Colorado
Obama Regime Silent As Massive Polio Outbreak Sweeps America
TerrorStorm
Click Here For More Sorcha Faal Reports
Sister Maria Theresa is the 73rd Sorcha Faal of the Sorcha Faal Order, Elected as Mother Superior 3 February 2007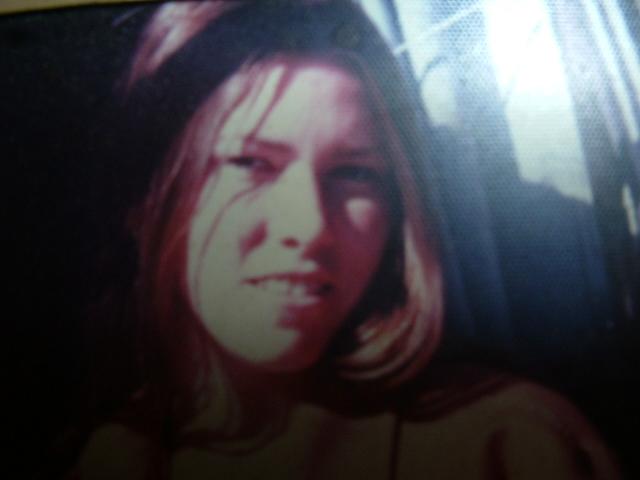 "Conspiracy theorists concentrate their time on transmuting the "base matter" of current events, official stories, propaganda and public relations into the gleaming golden truth buried within. They do this through the very right-brained activity of uncovering and inventing connections between disparate elements.
They create story-systems to understand and explain events - essentially a religious activity. For whatever reason, it's much easier for us to deal with our internal contents by projecting them into the world around us. These outward signs inevitably become carriers of the archetypal content and psychodrama latent in the seeker.
Conspiracy theory also overcomes the strictures of literalism and the problems of simplistic thinking by experimenting with multiplicity of meaning. Ordinary events, people and signs become symbols bristling with complex, malleable, even contradictory meanings. Mystery is revived and idealized. Facts become more than the sum of their parts. Theory becomes poetry and even theology."
Brief History of the Order of Sorcha Faal     Report: Who Is Sorcha Faal?    Sorcha Faal Belongs To A Cabal Of Ashkenazim Jewish Women From 1290 A.D.     Sorcha Faal Belongs To A Zionist Jewish Criminal Syndicate   Sorcha Faal Is A Misinformation Agent For The Russian Foreign Intelligence Service SVR    Sorcha Faal Works Within The Central Intelligence Agency In COINTELPRO   How Covert Agents Infiltrate the Internet to Manipulate, Deceive, and Destroy Reputations
The Most Critical Books Published By The Order Of The Sorcha Faal You Should Own: Picking up the Pieces: The Most Important Book Available For You To Be Able To Survive Americas Growing Police State   The Partisans Handbook   Code Red: The Coming Destruction Of The United States   "Dirty, Filthy, Christians": Treatise On The Most Dangerous Death Cult In Human History   Battle Begins For Throne of This World: The Return of the Einherjar Warriors   The Great Refusal: An Historical Guide To Christian Suicide
Top World News Now                 
September 30, 2014
Will Latin American leaders give Obama an 'earful' on Cuba at Americas summit?

Is Barack Obama's life safe in the Secret Service's hands?

After visa denial in 2005, India's Modi gets royal reception at White House

Hillary Clinton admits role in Honduran coup aftermath

Canada's ISIS mission: Cabinet to debate sending fighters, surveillance planes

Intruder made it deep into White House

Health Authorities Concerned Over U.S. Viral Outbreak Causing Paralysis

North Texas Hospital Evaluating Patient For Potential Ebola Exposure

Unaccompanied Minors Crisis in New York City: 4-Year-Olds Appearing Before Court Without Lawyers

Police test gunfire detection system in Detroit

Louisiana Police Urge Residents to Outfit Homes With Police-run Surveillance Cameras

Putin: Russia-Azerbaijan trade grows, relations develop in all areas

Poroshenko: Over 1,000 captive Ukrainian troops now released

Ukraine leader clings to European goal despite Putin

Poroshenko promises no place for race discrimination in Ukraine

Market Intervention Looms as Russia's Ruble Drops to Historic Lows

Russia and NATO Should Be Allies, Not Enemies

Ambassador Chizhov: Moscow Waiting for EU to Address Ukraine-Related Concerns

Ukraine Opens Criminal Proceedings Against Russian Investigative Committee Officials

OSCE mission: artillery shelling continues in cities north-east of Mariupol

Russian Arctic war games top off new base voyage

U.S. counterinsurgency operatives deployed to Ukraine

President Xi Jinping Faces Stark Choices Over Hong Kong Protests

Xi Launches Cultural Counter-Revolution To Restore Confucianism As China's Ideology

Is Xi Losing Control of China's 'Peripheries'?

Hong Kong Protesters Set Wednesday Deadline for Reforms

Hong Kong's 'umbrella revolution' opens wide

Beijing warns against foreign intervention, as Hong Kong protesters block roads

In China, the Most Censored Day of the Year

Ebola Outbreak: Thailand's Siriraj Hospital Creates 'Antibody Treatment' for Deadly Virus

North Korea leader in hospital after knee surgery

North Korea's Kim Said Hospitalized After Ankle Surgery

US envoy says North Korea rejects talks on prisoners

Philippines, U.S. begin military exercises near disputed seas

Osborne lays out new austerity plan, working-age benefits 'freeze'

EU flag stirs confused terrorist alert in Belfast

UK fracking firm accused of 'bribing' land and property owners

Cameron prepared to send in SAS for Jihadi John – and won't seek approval of MPs

David Cameron 'Contemplated Resigning' If Scotland Voted Yes To Independence

David Cameron willing to recommend vote to leave EU in referendum

Syria Missions Still an Option Says UK Defense Secretary

Britain to convene all-party talks to resolve Northern Ireland deadlock

Full Monty: UK minister resigns after falling for journalist sexting sting op

Cameron Suffers Blow as Second Lawmaker Defects to UKIP

​

Vatican to donate 100,000 euro to preserve Auschwitz former Nazi death camp

Spanish court suspends Catalonia independence vote

Spanish Diplomat Dies in Khartoum Stabbing

Geneva Report warns record debt and slow growth point to crisis

Brussels to accuse Apple over illegal Irish tax deals

Spanish Judge Orders Jail for Terror Cell Suspect

Spain mounts panic bid to block Catalan independence

Italy PM Renzi attacks establishment resistance, vows to press on

Italy exiles mobsters' sons in fight against mafia

Fearing political crisis, Greece plots escape from bailout

2 arrested trying to smuggle 25,000 diapers into Eastern Europe

Merkel Says EU, U.S. May Be Facing Long Ukraine Crisis

Merkel: EU could revise energy partnership with Russia

Berlin rejects Moscow efforts to unpick EU-Ukraine trade pact

Despite Signs of Disrepair, Berlin Is Hesitant to Boost Military Spending

Germany Starts Training 32 Kurdish Fighters

Swiss reject switch from private to state health insurance

A rare Arctic land sale stirs concerns in Norway

DM Von der Leyen admits major Bundeswehr shortfalls

Green village to be bulldozed and mined for lignite in Germany's quest for non-nuclear fuel

Germany's economy goes sour as Putin unnerves nation's shoppers

Steinmeier Says P5+1 Never Been Closer to Iran Nuclear Settlement

Air France flies to Ebola-hit Guinea out of 'solidarity': Hollande

France, Germany offer drones to monitor Ukraine ceasefire

Flooding: Montpellier Under Red Alert After 10 Inches of Rain in 3 Hours

Centre-right to control French senate in latest blow to Hollande

Air France Pilots End Two-Week Strike

France's far-right grabs first ever Senate seats

Thousands walk silently through French city to pay tribute to mountain guide Herve Gourdel beheaded by ISIS-linked fanatics

'Not in my name': French Muslims rally to denounce ISIS beheadings

Hollande calls crisis meeting after 'cowardly' beheading

Hours after tourist killed, France says does not rule out Syria strikes

Algerian militants behead kidnapped French tourist

War For Global Energy Supremacy-World War III

US Expands Syria Strikes: Not Just a War on ISIS

US to Send 2,100 Marines to Kuwait for 'Regional Missions'

Islamic State Militants Release New Video Featuring Captured British Journalist

By mistake? US-led jets bomb grain silos in Syria, 'civilians killed'

Fifth RAF Iraq mission ends with 'no reports' of bombing

Isis an Hour Away from Baghdad

At UN, Syria Closes the Door on Peace Talks

US might keep Bagram secret prison detainees even after end of Afghan War

Afghanistan to Sign Deal to Let US Keep 10,000 Troops There

Moscow recommends Russian citizens leave Yemen

US-led raids hit jihadists on oil sites

Insight Into Today's News

WWF: Animal Populations Declined by 52% in Past 40 Years

Chilling sightings of 'Black Eyed Child' ghost spark paranormal hunt

Largest known dinosaur graveyard discovered in Mexico

The Khorasan Group: Anatomy of a Fake Terror Threat to Justify Bombing Syria

Take it from an airport security agent: it's OK to laugh at toothpaste terror threats

Invisibility cloak for real, and you can make one for under U$100 at home

Unique organic molecule discovered in deep space

Managing a Nightmare: The CIA Reveals How It Watched Over the Destruction of Gary Webb

How Former Treasury Officials and the UAE Are Manipulating American Journalists

Worse than Heartbleed: 'Shellshock' Bash bug threatens millions of computer systems worldwide

The water on our planet may be older than the sun, which is good news in the hunt for extraterrestrial life

Netanyahu at UN: Hamas, ISIS share same goal

Netanyahu to Arabs: Work with us against militant Islam

Israel Foreign Minister Says Abbas Isn't Reliable Peace Partner

Netanyahu Leaves for US to Refute Abbas's Accusations, Warn of Threats From Iran

Netanyahu Promises 'Razor Sharp' Speech at UN

US Condemns Abbas's UN Speech as 'Provocative'

Abbas accuses Israel of 'war by genocide' in Gaza

Hamas agrees to cede some power in Gaza to Fatah for the first time in seven years

Ultra-Orthodox Jews cause chaos on flight to Israel

Israel gives military 10% spending boost, covers Gaza campaign costs

Turkey Refugee Crisis Deepens as Islamic State Besieges Syrian Border Town

Erdogan: Turkish troops could be used to protect safe zone in Syria

Kurdish Militants Claim Deadly Ambush Against Turkish Troops in Southeast

Erdogan Calls for No-Fly Zone in Syria

9 PKK Rebels Surrender to Turkish Military

Erdogan Says Turkey May Give Military Support to US-Led Coalition

130,000 Syrian refugees fleeing ISIS seek refuge in Turkey

Erdoğan signals flexibility for anti-ISIL coalition

Erdogan: No ransom paid to ISIS for Turkish hostages release

Turkish security troops clash with Kurds, as thousands flee ISIS

15,000 police launch major operation in Istanbul

Egypt Set to Boycott Turkey Over Muslim Brotherhood Support

IS coaching Egypt's Ansar militants

Egypt army kills 18 Sinai extremists

Cairo court delays Mubarak verdict until November

Beer and Loathing in Post-Muslim Brotherhood Cairo

UAE female pilot 'disowned by her family' for bombing 'Sunni heroes of Iraq and the Levant'

Top Liberian doctor goes under Ebola quarantine

Nigerian military says Boko Haram militant leader is dead

Rolling back 1 hour, Egypt changes clocks for the 4th time in 5 months

Egypt court sentences 73 Brotherhood members to 15 years in jail

Iran Says It's Willing to Fight ISIS, for a Price

Iranian nuclear physicist killed by IRI

Hanging sentence postponed for Reyhaneh Jabbari, woman who killed her alleged rapist

Rouhani arrives in Astrakhan to attend summit of leaders of Caspian littoral states

Iran Reports Prevention of BBC's Stealing Documents

Iranian commander warns ISIL against any attack on borders

Rouhani: Time not right for another phone call with Obama

Rouhani on the 'Happy' video sentencing

Rouhani blames 'certain intelligence agencies' for rise of global extremism

Rouhani Sees More Cooperation With Neighbors After Nuclear Deal

New Cars for the Army as Venezuelans Line Up for Food

Hundreds of Rural Families in Venezuela Retake Idle Land for Agricultural Production

Venezuela Government Occupies Plants of U.S. Multinational Clorox

Colombia Has Record Month of Threats During Peace Process

Venezuela's 'Busman' President to Make UN Debut

Venezuela Seeks to Quell Fears of Disease Outbreak

Jailed Venezuelan Ex-Police Chief Iván Simonovis Is Freed

Venezuela to Revoke Citizenship of Conservative Actress for Opposing Socialism

FARC Rebel Ambush Kills 7 Police in Colombia

Venezuela arrests 64 for anti-Maduro protests

Rousseff extends lead over Silva in election poll

Real Tumbles to Five-Year Low as Rousseff Gains Support

Media censor Argentina president's remarks at UN

Judge Holds Argentina in Contempt Over Bond Orders

United States Urges Tougher Curbs On Citigroup's Argentina Crisis

8 killed as 4.9 magnitude quake hits Peruvian village

Pope sacks Paraguayan bishop accused of protecting suspected pedophile priest

Paraguay: 13 missing after tourist boat capsizes

Brazil begins dairy exports to Russia

Argentina's Fernandez to meet billionaire investor Soros in New York

Mexico Seeks 57 Missing After Weekend Violence

Mexican Mining Giant Faces Criticism After Chemical Spill Near U.S. Border

Chicungunya mosquito virus 'raging across' Central America

The year's first monarch butterflies are entering Mexico earlier than usual

Russian, Mexican foreign ministers agree to move towards visa-free regime

Night of Violence in Mexico Town Leaves 6 Dead

Mexico Detains 8 Soldiers in June Killing of 22

Mexico Deals with New Child Abuse Scandal

Mexico looks to quadruple number of migrants in U.S. basic education programs

Cuba asked for $55 mln, assets to release Canadian CEO

53 Cuban Migrants Repatriated to Cuba

U.S. Reaffirms Opposition to Cuba Attending Americas Summit

Cuban court sentences Canadian CEO to 15 years in prison

Cuban Government Slams Colognes Dedicated to Che and Chavez

Cuba begins to unite private enterprise, tourism

Panama foreign minister invites Raul Castro to Americas Summit

Cuba approves 498 non-agricultural cooperatives in the last year

Russia urges release of Cuban 5 from US jails

NIH expert says 'inadequate' world response won't control Ebola

U.S. military to quickly ramp up Ebola mission in Liberia

UN Denies Report on Ban Ki-moon's Visit to North Korea

U.S. Troops Battling Ebola Get Off to Slow Start in Africa

World leaders call for end of United Nations veto power

WHO: West Africa Ebola death toll passes 3,000

WHO to issue guidelines on treating Ebola with blood, plasma therapies

WHO: Experimental Ebola vaccine doses ready by early 2015

Toxic Gases Delay Rescue on Volcano in Japan

Rescuers suspend recovery of bodies at Japanese volcano

Japan Airlines Reports Hacker Attack

Japan's Largest Warship Since World War II Takes To Sea

Japan, North Korea Hold Meeting on Pyongyang's Investigation Into Japanese Abductees

Rescuers rush to Japanese volcano after Mount Ontake eruption traps hikers

More than 30 may be dead in volcano eruption

Water Treatment System at Fukushima Suffers New Defect

PM Abe says seeks better ties with China, S Korea, Russia

Japanese conceptual artists to offer soup made from Fukushima vegetables at Frieze Art Fair

200 arrested in India for religious Gujarat violence

Modi Wants Talks With Pakistan But Without 'Shadow of Terrorism'

India rejects 'untenable comments' by Sharif

Ahead of his visit, US court issues summons against Modi in 2002 Gujarat riots case

Pakistan Seeks Improved Ties With New Afghan Leader

Afghanistan to inaugurate new president

Pakistan's Push for Tactical Nukes Fuels Proliferation Fears

Pakistan Army rescues 60,000 people after floods in Punjab

Tony Abbott intensifies rhetoric about Isis, calling it an 'apocalyptic death cult'

United Nations lukewarm on Tony Abbott's Cambodia migrant solution

Anti-terror raids Melbourne: Man accused of sending funds to Syria fighter

Scientists Trace Extreme Heat in Australia to Climate Change

Montara oil spill: Indonesia requests Australia's cooperation on resolving dispute over impact on coastal communities

Julie Bishop says Australian cabinet to sign off on military action in Iraq within days

Taliban Kills Australian Citizen

Australian defense force officer attacked in Sydney

Australian 'Terror Suspect' Killed in Melbourne

New Zealand PM wants to cut Britain's Union Jack out of national flag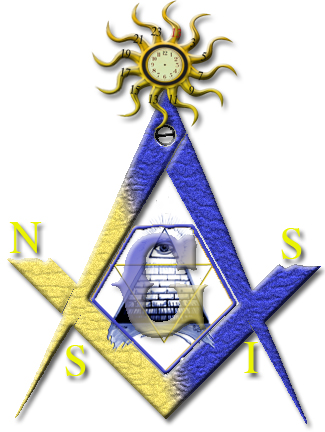 WhatDoesItMean.Com Is One Of The Top Ranked Websites In The World For New World Order, Conspiracy Theories And Alternative News
WhatDoesItMean.Com Privacy Policy And About Information   
Join Sorcha Faal's Mailing List

Conspiracy: Comes from Latin word 'conspirare' meaning to breathe together; conspiracy theories emphasize the invisible forces and actions (of selfish harmful intent by special interests) behind the visible historical events.