"The News You Need Today…For The World You'll Live In Tomorrow."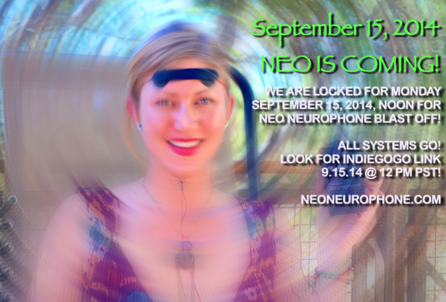 Russia Classifies CIA Assassination Of Top French Oil CEO
Putin Warns Of Nuclear War Over Obama Ebola Apocalypse
Obama Refusal To Release Data On US Military Ebola Vaccine Shocks Russia
Missing Nuke In Colorado Sparks Intense Russian Fears
Ebola-Polio Catastrophe Sweeping US Blamed On Obama Regime
World In Shock After America Lies Its Way Into War Again
URGENT UPDATE: "Ebola Martyrs" Have Now Reached South America, US Warned Is Next
Obama Orders Feared "Jericho Weapon" To Kill Christians
Top NFL Player Ray Rice "Crucified" For Protecting Wife From Herself
Russian Satellite Destroys "Nazi" UFO Over Colorado
Obama Regime Silent As Massive Polio Outbreak Sweeps America
US Admits Strategy To Destroy Russia
Click Here For More Sorcha Faal Reports
Sister Maria Theresa is the 73rd Sorcha Faal of the Sorcha Faal Order, Elected as Mother Superior 3 February 2007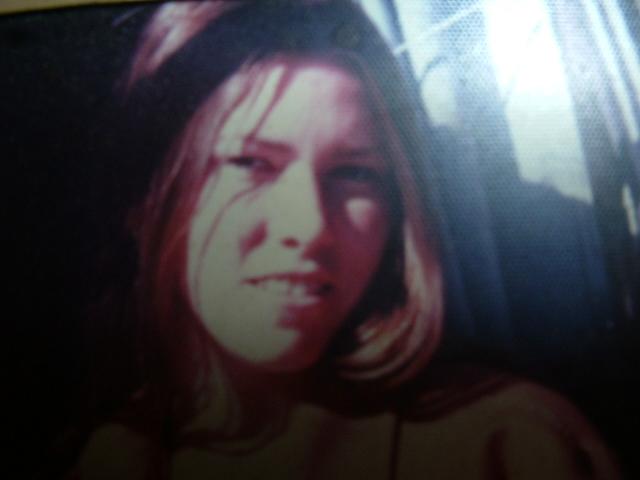 "Conspiracy theorists concentrate their time on transmuting the "base matter" of current events, official stories, propaganda and public relations into the gleaming golden truth buried within. They do this through the very right-brained activity of uncovering and inventing connections between disparate elements.
They create story-systems to understand and explain events - essentially a religious activity. For whatever reason, it's much easier for us to deal with our internal contents by projecting them into the world around us. These outward signs inevitably become carriers of the archetypal content and psychodrama latent in the seeker.
Conspiracy theory also overcomes the strictures of literalism and the problems of simplistic thinking by experimenting with multiplicity of meaning. Ordinary events, people and signs become symbols bristling with complex, malleable, even contradictory meanings. Mystery is revived and idealized. Facts become more than the sum of their parts. Theory becomes poetry and even theology."
Brief History of the Order of Sorcha Faal     Report: Who Is Sorcha Faal?    Sorcha Faal Belongs To A Cabal Of Ashkenazim Jewish Women From 1290 A.D.     Sorcha Faal Belongs To A Zionist Jewish Criminal Syndicate   Sorcha Faal Is A Misinformation Agent For The Russian Foreign Intelligence Service SVR    Sorcha Faal Works Within The Central Intelligence Agency In COINTELPRO   How Covert Agents Infiltrate the Internet to Manipulate, Deceive, and Destroy Reputations
The Most Critical Books Published By The Order Of The Sorcha Faal You Should Own: Picking up the Pieces: The Most Important Book Available For You To Be Able To Survive Americas Growing Police State   The Partisans Handbook   Code Red: The Coming Destruction Of The United States   "Dirty, Filthy, Christians": Treatise On The Most Dangerous Death Cult In Human History   Battle Begins For Throne of This World: The Return of the Einherjar Warriors   The Great Refusal: An Historical Guide To Christian Suicide
Top World News Now                 
October 21, 2014
Obama Compares Russia's Policy With Ebola Threat, Islamic State

Obama considers allowing torture overseas

Obama Administration Quietly Prepares 'Surge' Of Millions Of New Immigrant IDs

White House Deletes Petition to Stop Ebola

White House: US 'Ebola Czar' Won't Testify in Ebola Hearing Friday

Feds Stockpile Protective Gear in Expectation of "Emergency" Event

Lawsuits: AL jailers let prisoners die from easily treatable illnesses to save money

School Opened for Immigrant Kids in New Mexico as Detention Drags On

Obama Sees an Iran Deal That Could Avoid Congress

Obama makes rare campaign trail appearance, people leave early

FBI director wants access to encrypted Apple, Google users' data, demands law 'fix'

Russia-China trade hits record $59bn in first half of 2014

Russia Won't Accept Terms to End Sanctions Over Ukraine

Blast rocks chemical plant in Donetsk, claims of tactical missile

HRW: Ukraine Used Cluster Munitions in Populated Areas of Donetsk

Ex-Georgian PM Merabishvili sentenced to 3 years for abuse of power

Putin says gas deal with Ukraine for winter months only, Poroshenko says no deal at all

Kremlin surprised Poland won't give Ukraine free coal

Russia to Ban Imports of Cars, Heavy Equipment, Metallurgy Products

Germany's intel agency says MH17 downed by Ukraine militia

Russian Lawmaker Says German MH17 Crash Intel Points to Kiev

Poroshenko says Ukraine intends to resume operation of checkpoints on border with Russia

Terror attack at Xinjiang market leaves at least 22 dead

Hong Kong's High Court orders protesters off roads in Mong Kok and Admiralty

PLA building fleet of 100 large transport aircraft

Thai Scholar May Face Jail for Insulting King Who Died in 1605

Fears over 'radicals' as protest violence increases, but sources say Beijing won't be embarrassed into action

Both sides in Hong Kong warn of crisis as clashes continue

HK leader CY Leung says 'external forces' involved in protests

Premier Li outlines his Eurasian blueprint

China, U.S. exchange views ahead of Obama's visit

North and South Korea exchange fire over border

Beijing marathon runners don face masks to battle severe smog

Barroso to Britain: Don't alienate your friends in Europe

Britain threatens Internet 'trolls' with two years in jail

UK finally sanctions Qatari terror funder – 10 months after US

Thousands turn out for 'Britain Needs a Pay Rise' in London

Britain Warns of 'Exceptionally High' Level of Anti-Terrorism Activity

'Massive blow': UKIP faces funding crisis as eurosceptic bloc collapses

Secretive Home Secretary quizzed over UK mass surveillance

Dirty money: 19 UK firms alleged 'complicit' in $20bn laundering scam

Cameron backs Hong Kong rights, China blocks BBC site

24-hr public strike grips UK – 200,000 protest pay freeze

EU Council: EU not to recognize any elections held in self-proclaimed DPR and LPR

Sweden steps up 'mystery sub' hunt off Stockholm waters

Poland Could Decide Tuesday to Deport Russian Diplomats Amid Spy Scandal

Spain gives US go-ahead to use bases against Ebola

EU Foreign Chiefs to Talk on Ukraine, Ebola, IS in Luxembourg Monday

European Leaders Pivot to Debt Crisis After Wake-Up Call

European Commission head: Britain's plan to limit EU workers 'illegal'

Tens of thousands of Catalans rally, demand early elections

Pope Paul VI Beatified as Vatican Synod Wraps Up With No Consensus Over Gays

Germany 'working to build Ebola transport plane'

United against Salafism, right-wing scene surges in Germany

OSCE rejects German military assistance in Ukraine

Lufthansa Pilots Strike to Ground 1450 Flights

3 Missing US Girls Detained in Germany

Missile boat crisis ends as Germany gives Israel $382 million discount

Girls in the army: Norway passes bill on mandatory military service for women

Yemeni man sues Germany over US drone attack that killed his relatives

Switzerland cuts growth forecast, blames slowing Europe & geopolitical crisis

German prices below target as Merkel rules out fiscal stimulus

CEO of oil giant Total killed in Moscow plane crash

Teen convicted as 'armed clowns' spread panic in French towns

Nobel-Prize Winning Economist Slams Big State Socialism: Not Enough Money To Pay For It

French Bravado Being Put to the Test in Eurozone

Ministers Tussle Over Urgency of Benefit-System Revamp

Louvre to Loan 300 Artworks to Abu Dhabi Louvre Opening December 2015

Parliament votes to cut nuclear energy reliance

French say au revoir to France: Over two million French people now live abroad

France's Debt Outlook Cut to Negative by S&P on Growth

France cautions Germany not to push Europe too far on austerity

War For Global Energy Supremacy-World War III

ISIS forces launch multiple attacks on Kurdish territory in Iraq

Iraq PM Reiterates: No Foreign Combat Troops on the Ground

US Considers $600 Million Arms Sale to Iraq

Lebanon to stop accepting Syrian refugees

Al-Qaida suicide attack targets Shiite Houthi group in Yemen, 12 killed

Militants attack Afghan checkpoints, kill 4 troops

US military targets ISIS, 2 days & 25 airstrikes in Syria and Iraq

19 Dead in Baghdad Shi'ite Mosque Attack

US, European powers call for 'immediate' halt to Libya violence

Kurds thwart new jihadist bid to cut off Syria town

US-led air strikes against Isis in Syria 'killed 10 civilians'

Ebola Apocalypse

Secret Project Created Weaponized Ebola in South Africa in the 1980s

Top Scientist: This Version Of Ebola Looks Like 'A Very Different Bug'

US Army withheld promise from Germany that Ebola virus wouldn't be weaponized

As Ebola patients vanish in Liberia's health system, survivors go on a desperate search

120 people now being monitored for Ebola in Texas

CDC Cuts Dallas Quarantine Halfway Into Incubation Period

Study suggests it's better to screen outbound flights for Ebola

Russian scientists working on fast-acting Ebola vaccine

EU Ebola coordinator to be appointed this week

South Africa rejects offer to host 2015 Africa Cup of Nations over Ebola concerns

Norwegian medical worker infected with Ebola virus in Sierra Leone recovers

Netanyahu Tries and Fails to Bypass the Palestinians

Israel eases restrictions on Gaza

Abbas warns of legal measures against Israeli 'aggression' on Al-Aqsa mosque

'Shot in the heart': Israeli army kills 13yo Palestinian boy

Palestinians still 2 votes short for UN resolution

Red Cross Delivers First Medical Aid in a Year to Palestinians in Syria

DM Ya'alon: Palestinians Will Have Autonomy, Never Statehood

Hamas plays down Cabinet meeting in Gaza

Former Israeli defense minister says conflict looms with Hamas

Archaeologists in Israel unearth ancient Baal cult complex

Netanyahu to UN Chief: Gaza Is Not 'Occupied'

Turkey to allow Iraqi Kurds to join battle vs IS in Kobani

Turkey says its airspace not used for US airdrops over Kobani

Iranian TV reporter killed in Turkey car crash 1 day after 'spying accusations'

Turkey Says No to Arming Kobani Kurds

UN vote confirms Turkey's waning influence

NATO's REGEX 14 Exercise With 12 Partner Countries to Kick Off in Turkey Monday

Syrian war changes Turkish border towns

Turkey OK's American Drones to Fight ISIS

Turkey fails in bid to join UN Security Council

US Official: Turkey Still Considering Its Role in Anti-IS Coalition

PM Davutoğlu: Turkey won't embark on adventure in Syria

Egypt Denies Plans to Join US War Against ISIS

7 security forces killed, 4 wounded in roadside bomb blast in Sinai

Dozens killed in Nigeria 'ceasefire' with Boko Haram militants

Nigeria reaches deal with Boko Haram over abducted schoolgirls

Bombs Go Off at Muslim Festival in Egypt, Wound 11

Saudi Shia leader sentenced to death for role in anti-government protests

Bahrain detains pro-democracy activist for 7 days

Human Rights Watch Calls on Egyptian Authorities to Release Over 110 University Students

Sudan restates claim to disputed territory with Egypt

US security contractor shot dead in Saudi Arabian capital

Egypt police storm restive universities

Armenian premier to discuss cooperation with Iran

'Bad hijab' link to acid attacks on Iranian women

'Rice pill' cheap killer in Iran

Iran, Russia hold joint naval exercise

Iran mulls compromise nuclear offer

Supreme Leader Emphasizes "Red Lines", Widens Gaps in Nuclear Talks

Zarif, Ashton, Kerry to Meet in Vienna on Wednesday

Envoy: Tehran to Send Military Aid to Lebanon as It Gets Through Legal Procedures

Iranian peshmerga chief: Iran set ambushes for us

Supreme Leader Blames US, 'Wicked' Britain, for Creating ISIS

Rouhani says nuclear deal with West 'certain'

Venezuelan Public Safety Plan to Include Radar and Drones with Cameras

Oil slide puts Maduro under pressure for reforms

Venezuela wins long coveted – and long denied – UN Security Council seat

Evo Morales Leads in General Election in Bolivia

Venezuela Calls for Urgent OPEC Meeting to Address Oil Price Drop

Venezuela ordered to pay $1.6bn to Exxon

Venezuelan Opposition Rejects Maduro Murder Accusations

Bolivia to Fight Crime with 1,500 Security Cameras

Maduro implicates Colombia's Uribe in killing

Opposition Leader Blames President Maduro for Protest Deaths

Election Poll Shows Rousseff Gaining Momentum Over Neves

Rain Helps Control Fire That Has Destroyed 3,500 Hectares in Brazil

Brazilian serial killer who murdered 39 people confesses

Rousseff falls ill after tense Brazil debate

Brazil prison guards held hostage by inmates

Latin America universities fail to make grade

Brazil Blasts IMF's "Contradictory" Forecasts About Its Economy

Number of Attacks in Southern Brazil State Rises to 100

Guinean Hospitalized in Rio de Janeiro Tests Negative for Ebola

Sao Paulo Water Supply at Risk in Extreme Drought

Federal Government Takes Control of Cities in Southern Mexico

Mexico widens search for 43 missing students

Prosecutor: Students not found in 1st mass graves

Mexican activist slain during radio broadcast

Protesters Burn State Building in Southern Mexico

Magnitude 7.3 Earthquake Near El Salvador Kills 1 Person

Magnitude-5.9 Quake Rattles Oaxaca in Southeastern Mexico

Some Bodies in Mass Graves in Mexico Do Not Belong to Missing Students

Two Prosecutors Killed in Northern Honduras

ALBA Nations Agree on Action Plan to Combat Ebola

While America Sends Troops To Fight Ebola, Cuba Sends An Army Of Doctors

Fidel Castro offers cooperation with US in fight against Ebola

Bermuda begins cleaning up after Hurricane Gonzalo

Cuba leads fight against Ebola in Africa as west frets about border security

Strange bedfellows: Cuba joins US in Ebola fight

Cuban migrants flood to US by taking advantage of lax passport rules

In Rickety Boats, Cuban Migrants Again Flee to U.S.

Joke about Ebola gets man kicked off Dominican Republic flight

DRC expels top UN official over abuse report

Angola, Malaysia, New Zealand, Spain and Venezuela elected to serve on UN Security Council

Liberian Health-Care Workers Threaten to Strike

Liberia: 41 UN staffers under Ebola observation

UN Had Qatar Pay Nusra Front $25 Million to Release Golan Troops

Ban Ki-moon Urges Libyans to Unite, Offers UN Help

US military planes arrive at epicenter of Ebola

UN Security Council Threatens Sanctions as Peacekeeper Killed in Central African Republic

Ebola Spread Shows Flaws in Protective Gear and Procedures

Abe set to accept Obuchi resignation, may ask justice chief to exit as well

Japan's minister observes South Kuril Islands

Nuclear reactors near active volcanos in Japan called unsafe

Resignation of Japan minister over scandal seen imminent

Japan jets scrambling to counter rising Russian incursions

Japanese stocks crumble, Treasury yields down on economic gloom

Japanese minister plans to visit notorious wartime shrine

Two Dead, Over 90 Injured as Storm Vongfong Rages in Japan

Top Abe adviser dispatched for secret talks in China between Fukuda, Xi

PM Abe's growth plan hits new obstacle: Daycare NIMBY

New Indian missile can strike deep into Chinese territory

At least 20 killed, 30 injured in Bangladesh bus accident

Bill Gates Faces Trial in India for Illegally Testing Tribal Children with Vaccines

300,000 Evacuated as Strong Cyclone Hits Eastern India

Pakistan, U.S. appear once again to be cooperating on drone strikes

Pakistan detects record number of polio cases

Pakistan Says Indian Border Fire Set Back Peace

U.S. drones strike northwest Pakistan two days running

Parliament House Lifts Face Veil Ban

Joko Widodo sworn in as Indonesian president

Tony Abbott visits PNG en route to Indonesia for inauguration of new president Joko Widodo

Julie Bishop has 'constructive' talks with Vladimir Putin on MH17 access

Philippines police file charges against US Marine over death of transgender woman

Australia speeds up visa scheme to attract rich Chinese investors

Tony Abbott defends Vladimir Putin's attendance at G20 summit

One in seven Australians living below the poverty line

New Zealand PM considers new laws to detain potential Isis recruits

Tony Abbott 'seeks advice' after US snubs Putin with WHO boycott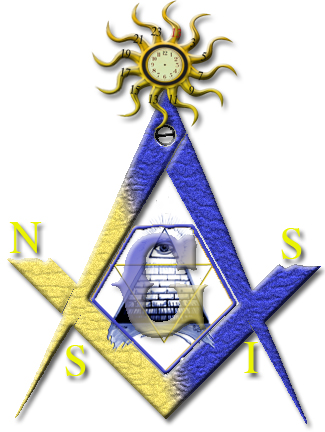 WhatDoesItMean.Com Is One Of The Top Ranked Websites In The World For New World Order, Conspiracy Theories And Alternative News
WhatDoesItMean.Com Privacy Policy And About Information   
Join Sorcha Faal's Mailing List

Conspiracy: Comes from Latin word 'conspirare' meaning to breathe together; conspiracy theories emphasize the invisible forces and actions (of selfish harmful intent by special interests) behind the visible historical events.