"The News You Need Today…For The World You'll Live In Tomorrow."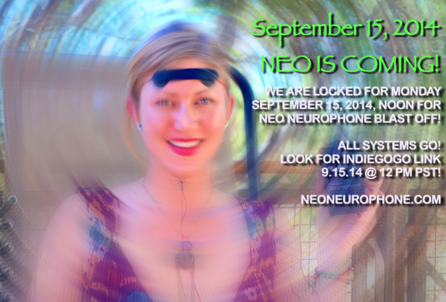 Critical "Space Threat" Warned Behind Historic US-Russian Rocket Launches
Russia Goes On Full EMP Alert After Mars-Sun "Battle"
Russia Classifies CIA Assassination Of Top French Oil CEO
Putin Warns Of Nuclear War Over Obama Ebola Apocalypse
Obama Refusal To Release Data On US Military Ebola Vaccine Shocks Russia
Missing Nuke In Colorado Sparks Intense Russian Fears
Ebola-Polio Catastrophe Sweeping US Blamed On Obama Regime
World In Shock After America Lies Its Way Into War Again
World Order: New Rules or a Game without Rules
Click Here For More Sorcha Faal Reports
Sister Maria Theresa is the 73rd Sorcha Faal of the Sorcha Faal Order, Elected as Mother Superior 3 February 2007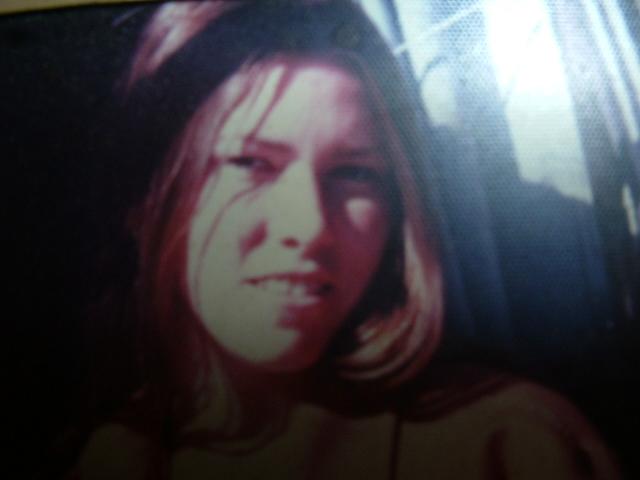 "Conspiracy theorists concentrate their time on transmuting the "base matter" of current events, official stories, propaganda and public relations into the gleaming golden truth buried within. They do this through the very right-brained activity of uncovering and inventing connections between disparate elements.
They create story-systems to understand and explain events - essentially a religious activity. For whatever reason, it's much easier for us to deal with our internal contents by projecting them into the world around us. These outward signs inevitably become carriers of the archetypal content and psychodrama latent in the seeker.
Conspiracy theory also overcomes the strictures of literalism and the problems of simplistic thinking by experimenting with multiplicity of meaning. Ordinary events, people and signs become symbols bristling with complex, malleable, even contradictory meanings. Mystery is revived and idealized. Facts become more than the sum of their parts. Theory becomes poetry and even theology."
Brief History of the Order of Sorcha Faal     Report: Who Is Sorcha Faal?    Sorcha Faal Belongs To A Cabal Of Ashkenazim Jewish Women From 1290 A.D.     Sorcha Faal Belongs To A Zionist Jewish Criminal Syndicate   Sorcha Faal Is A Misinformation Agent For The Russian Foreign Intelligence Service SVR    Sorcha Faal Works Within The Central Intelligence Agency In COINTELPRO   How Covert Agents Infiltrate the Internet to Manipulate, Deceive, and Destroy Reputations
The Most Critical Books Published By The Order Of The Sorcha Faal You Should Own: Picking up the Pieces: The Most Important Book Available For You To Be Able To Survive Americas Growing Police State   The Partisans Handbook   Code Red: The Coming Destruction Of The United States   "Dirty, Filthy, Christians": Treatise On The Most Dangerous Death Cult In Human History   Battle Begins For Throne of This World: The Return of the Einherjar Warriors   The Great Refusal: An Historical Guide To Christian Suicide
Top World News Now                 
October 31, 2014
Obama says Menino was 'bold, big-hearted, and Boston strong'

Obama approval barely ahead of Bush on eve of 2006 midterms

Obama Administration Backs Down On Tough Rules Targeting For-Profit Colleges

The Forgotten Hunger Strikers Of Guantánamo Bay

Another Fast and Furious? U.S. attorneys declined to charge suspected grenade smuggler

Accused PA cop-killer Eric Frein captured

Small plane crashes into airport in Kansas, at least 4 dead

US Internet speed, prices lag behind other nations'

Massive Non-Citizen Voting Uncovered in Maryland

PM Harper announces tax cuts, increased benefits for families

Anti-Muslim bullying on rise after Canada attacks

Canada arrests Pakistani gun owner, alleges security threat

Putin tries to extend soft power to UK

Putin against Russian aid for Donbas becoming mandatory

Energy, Politics and Putin: Russia's Gas Power Play Traps Europe

Russia wins court approval to seize Bashneft from tycoon Yevtushenkov

Russia calls on all sides to refrain from provocations regarding Ukraine

Russian politician says Apple CEO Tim Cook 'should be banned' from country after coming out as gay

State body in charge of air traffic denies responsibility for Total CEO jet crash

Donetsk and Luhansk People's Republics refuse to cede control over border with Russia to Ukraine

Poroshenko fires 30 district administration chiefs under lustration law

Oettinger: Ukraine will receive support from the International Monetary Fund and the EC

Ukraine Energy Minister: Russia will supply gas to Ukraine as soon as the first tranche is paid

US experts hope China joins TPP trade partnership

Beijing to use floating docks for S China Sea reclamation

China sends research expedition to study Antarctica

China says nets 180 graft suspects in overseas manhunt

China has nipped Bitcoin in the bud

Disgraced PLA Lt Gen Gu Junshan could face death penalty

China to join pro football wars

Chinese Magazine Gets Taken Over by Government

Taiwan's missile program hit by sinking of research vessel

Robots outcompeting Taiwan's youth for jobs

Aung San Suu Kyi to meet Myanmar's military leader for first time

David Cameron: I want interest rates to stay at rock bottom for ever

Cameron rejects giving Scotland veto in EU referendum

Reform Britain's drug laws now, MPs tell David Cameron

Osborne says Britain can cut £1.7bn EU bill

Blair helped to double Britain's EU payments

40,000 Kenyans accuse Britain of abuse and torture in second Mau Mau law suit

Abdel Hakim Belhaj wins right to sue UK government over his kidnap

Assange's 'day in court' may come in Ecuador's London embassy

UK 'must do more' to tackle aid corruption

In blow to PM Cameron, lawmakers criticize UK's immigration 'mess'

Thousands of illegal migrants camped out in Calais are 'prepared to die' to get to UK

Secret Manuals Show the Spyware Sold to Despots and Cops Worldwide

Pirate Bay co-founder convicted in Denmark's "largest hacking case" ever

Ebola fears spark claims of racism in Europe

EU Holds Largest-Ever Cyber-Security Exercise

Italy union head accuses Renzi of seeking confrontation

South of Italy in 'catastrophic decline' after recession

Spain state adviser backs move to block Catalonia independence vote

Greece Boosts Navy Mission Amid Spat With Turkey

Portugal will reach 1.5 percent growth in 2015 despite BES collapse

Decriminalising drugs 'halved Portugal's heroin problem'

Infection That Devastates Amphibians, Already in Europe, Could Spread to U.S.

NATO reports spike in Russian military flights

Merkel Not Overly Worried by Russian Violations of Airspace

Merkel Proposes Curbing Unions as Strikes Cripple Germany

Merkel to End Free Driving on Autobahn by Making Non-Germans Pay

The Wrath of Draghi: First German Bank Hits Savers with Negative Interest Rate

Germany denies report on post-bailout aid for Greece

IS fighter testifies in Frankfurt: I still want to die a martyr

German Shopping Spree Brings Terrorism Charge

German motorway sniper receives ten-and-a-half-year prison sentence

Leftists push for open borders in Switzerland despite majority opposition

Norway decides to send troops to Iraq

German Typhoons have intercepted 7 Russian Air Force combat planes over the Baltic Sea today

France Denies That It's Ready to Deliver Warship to Russia

France Is Slowly Reclaiming Its Old African Empire

Mystery drones breach airspace above French nuclear sites

Hollande calls for calm as France reels from protester death

Hollande to make first-ever French presidential visit to Australia

Sarkozy boasts a mandate "without violence"

France hosts Armenia-Azerbaijan summit over Nagorno-Karabakh

France, UK trade blame over Calais migrant crisis

France clashes after dam protester dies in 'explosion'

France to Decide on Russian Warship Deal in November

Indonesia to release French journalists detained in Papua

War For Global Energy Supremacy-World War III

Foreign jihadists flocking to Iraq and Syria on 'unprecedented scale'

255 tribesmen and police killed by IS militants in Iraq

Rebel leader says ISIL controls half of Kobane

Rebels, Iraqi Kurds Join Syrian Kurds in Kobani

Abadi struggles to gain Sunni tribal support

US says working with KRG to stop ISIL oil smuggling  

Lebanon's Druze fear IS and Hezbollah

30 Sunni men lined up, shot dead by Islamic State in Iraq

Syria rebels plead for U.S. help as Nusra, a former friend, goes on the attack

U.S., allies stage 13 attacks on Islamic State targets in Syria, Iraq

Officials: US Attacks on 'Khorasan' Failed

As Shiites mark key holiday next week, Baghdad braces for more violence

Ebola Apocalypse

Spanish security chief warns ISIS is plotting online to kill Western civilians with EBOLA and poisoned needles

U.S. Government Orders 250,000 Hazmat Suits to be Sent to Dallas

Genetic code plays a role in surviving Ebola

Experimental Ebola vaccine's trials begin in Switzerland

Ebola: opening of US field hospital in Liberia puts pressure on Australia to respond

New York Provides Incentives To Ebola Healthcare Workers

California issues quarantine policy for Ebola exposure

World Bank pledges new finance for efforts to fight against Ebola

Ebola outbreak: UK aid ship docks in Sierra Leone

Russia warns citizens not to travel abroad because of Ebola

WHO: 4,922 deaths, 13,703 confirmed, probable, and suspected cases of Ebola virus disease reported up to the end of October 27

Israel recalls envoy after Sweden recognizes Palestine

Jerusalem police kill Palestinian suspected of shooting Temple Mount activist

Israel to Reopen Contested Temple Mount in Jerusalem

Abbas: Israeli closure of al-Aqsa declaration of war

Police brace for violence after right-wing activist shot in Jerusalem

Palestinians Denounce Israeli Settlement Plans at UN

Arab MK threatens to leave parliament

Surveillance balloons watching rioters in East Jerusalem

Sinai attack threatens Egypt-Hamas ties

Netanyahu responds to U.S.: I am under attack for defending Israel

President Erdoğan to visit France

Turkish fighters intercept Russian jets in Black Sea amid 'unusual' air activity

For Turkey and U.S., at odds over Syria, a 60-year alliance shows signs of crumbling

Üsküdar Municipality declares mosque construction halted in Istanbul grove

President Erdoğan due to hold his first security council meeting

Another Turkish soldier shot, as army blames PKK

Erdogan confronts allies, rivals alike over Syria

Turkey puts its army on full combat alert

Hopes dim for 18 workers trapped in Turkish mine

Suspicious powder sent to consulates in Istanbul shows no signs of biological agent

Burkina Faso Army dissolves parliament, implements 12-month transitional government

Crucifixion Sentence Of Political Dissident Sparks Backlash That Threatens Saudi Monarchy

Bahrain suspends opposition group Al Wefaq for 3 months

Zambia's president Michael Sata dies in London

Sisi gives Egypt military new powers after Sinai attack

FM Shoukry meets British PM Cameron

Egypt Orders Evacuation Along Gaza Border to Thwart Militants

Saudi prince blames Obama's Syria policy for IS' rise

U.S. "concerned" about Bahrain's ban on main opposition group

President el-Sisi: 'Foreign Hands' Behind Sinai Attack

Helping Kobani no justification for foreign interference: Iran

Iran, Turkey Rivalry Puts Focus on Kurds

Iran accuses Turkey of prolonging civil war in Syria

Iran urges full sanction relief, denies nuclear deal with powers

Fearing privatization, Iranian mine workers strike

Iran hangs woman for killing alleged rapist

Pakistan and Iran Exchange Mortar Fire on Border

Thousands in Iran Protest Acid Attacks on Women

How a US and International Atomic Energy Agency Deception Haunts the Nuclear Talks

Iraqi PM Abadi on first visit to Tehran since appointment

Venezuela Holds 10 for Lawmaker's Murder

Maduro announces police 'purge'

Maduro slams Spain's Rajoy over jailed opponent

Government Recalls Ambassador to Spain

FARC Kidnapper Who Held US Hostages for 5 Years Sentenced to 27

Maduro Orders Revision of Relations With Spain

Colombia-Ecuador border quake sparks fear of possible volcanic eruptions

Venezuelan Public Safety Plan to Include Radar and Drones with Cameras

Oil slide puts Maduro under pressure for reforms

Venezuela wins long coveted – and long denied – UN Security Council seat

Evo Morales Leads in General Election in Bolivia

Rousseff to Announce Economic Measures After Talks with All Sectors

Storm Forces Evacuation of 1,000 People in Argentina

First Legal Medical Marijuana Planted in Chile

Hopes for Rebound in Brazil Rest With Re-Elected President

President Rousseff is re-elected

Moderate Earthquake Rocks Peru's Central Jungle Region

Brazil poll shows Neves leading election, at odds with major surveys

Monsanto still clashing with Brazilian soy exporters over royalties

Rousseff pulls ahead of Neves before Sunday's election

Rain Helps Control Fire That Has Destroyed 3,500 Hectares in Brazil

Mexican Governor Confirms 3 US Siblings Found Dead

50,000 sacred objects from stone sculptures to shells found in ancient Mexican tunnel

Possible Burial Site of Missing Mexican Students Is Searched

UN Calls on Mexico to Do More to Find Missing Students, Asks Permission to Help

Mexico Massacres Dim Pena Limelight as 'Lawlessness' Looms

Mexican Priest Shares Information on Missing Students' Fate

Governor of Mexican State Guerrero Resigns Amid Missing Student Searches

Protesters burn city hall in Mexico town where 43 students vanished

Federal Government Takes Control of Cities in Southern Mexico

U.S. Participating in Regional Ebola Forum in Cuba

China votes in favor for ending U.S. embargo against Cuba

Cuba builds first new church in 55 years

Cuba stalemate makes identifying rafters difficult

ALBA Nations Agree on Action Plan to Combat Ebola

While America Sends Troops To Fight Ebola, Cuba Sends An Army Of Doctors

Fidel Castro offers cooperation with US in fight against Ebola

Bermuda begins cleaning up after Hurricane Gonzalo

Cuba leads fight against Ebola in Africa as west frets about border security

Ban Ki-moon launches campaign to end female genital mutilation

Ban Ki-moon Tells South Sudan Leaders to Heal Suffering They Caused

UNSC to hold emergency meeting on Israeli settlements

UN Inquiry Head Rejects North Korea's 'Honeyed Words'

United Nations Consider Islamic State Actions Against Yazidis to Be Attempted Genocide

DRC expels top UN official over abuse report

Angola, Malaysia, New Zealand, Spain and Venezuela elected to serve on UN Security Council

Liberian Health-Care Workers Threaten to Strike

Liberia: 41 UN staffers under Ebola observation

TEPCO removing protective Fukushima canopy for most dangerous op yet

Japan to reopen 1st nuclear plant after Fukushima disaster - despite volcano risks

Japan May Ask Importers to Avoid Bluefin Tuna from Mexico

Japan warns of increased activity at volcano near nuclear plant

Prosecutors delay ruling on possible TEPCO indictments over Fukushima

Japan prosecutors set to rule on possible Fukushima indictments

Abe set to accept Obuchi resignation, may ask justice chief to exit as well

Japan's minister observes South Kuril Islands

Nuclear reactors near active volcanos in Japan called unsafe

Resignation of Japan minister over scandal seen imminent

India's political dynasty flounders 30 years after Indira Gandhi's killing

Over 150 missing in Sri Lanka mudslide

Bangladesh Islamist leader sentenced to hang for war crimes

PLA troops crossed into India a month ago, says report

8 Soldiers, 21 Militants Killed in Khyber Operation

With Qadri out, Imran's sit-in will also die down

Pakistan experts expect more defections to the Islamic State

Pakistan Tribal Elders Take Polio Drops, Join Eradication Campaign

Angela Merkel, Francois Hollande top of Abbott's G20 dance card

Tony Abbott expected to launch taskforce to investigate organised crime, union links

Defence says Afghanistan 'less dangerous' so cuts Australian military's pay

Australia for sale: Investment bankers cashing in on Tony Abbott's infrastructure push

Australian Islamic State terrorist Mohammad Ali Baryalei reported killed

Teen tests negative after Ebola scare in Australia

Aquino says Philippines willing to help China seize illicit assets of fugitives

US agrees to put Marine to Philippine detention

Parliament House Lifts Face Veil Ban

Joko Widodo sworn in as Indonesian president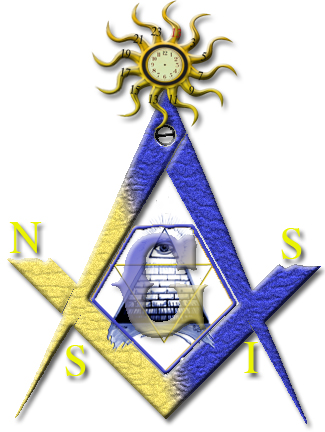 WhatDoesItMean.Com Is One Of The Top Ranked Websites In The World For New World Order, Conspiracy Theories And Alternative News
WhatDoesItMean.Com Privacy Policy And About Information   
Join Sorcha Faal's Mailing List

Conspiracy: Comes from Latin word 'conspirare' meaning to breathe together; conspiracy theories emphasize the invisible forces and actions (of selfish harmful intent by special interests) behind the visible historical events.