"The News You Need Today…For The World You'll Live In Tomorrow."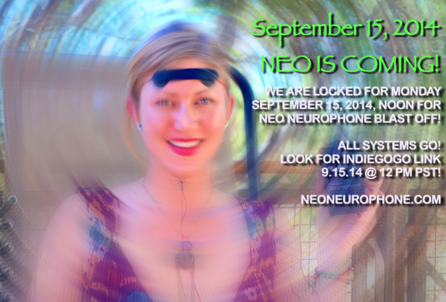 Obama Elites In Horror As American People Prepare To Restore Republic
French Police Commissioner Suicided After Attempting To Issue Murder Warrant Against President Obama
Paris Massacre Prompts Warning Of Total War In Saudi Arabia
Scientists Tremble As "Asteroid Army" Hurtles Towards Earth
Obama Targets Hungary, US Ambassador After "Dirty Bomb" Plot Uncovered
EU In Total Horror As Russia Prepares New "Nazi Law"
Sony Hacking Case Shockingly Linked To Obama Regime
Putin Orders Feared "Samson Defense" To Collapse US-EU Economies
Terrified France Warns Russia Of Obama "Terror Spectacular"
The World Wars Of Albert Pike
Click Here For More Sorcha Faal Reports
Sister Maria Theresa is the 73rd Sorcha Faal of the Sorcha Faal Order, Elected as Mother Superior 3 February 2007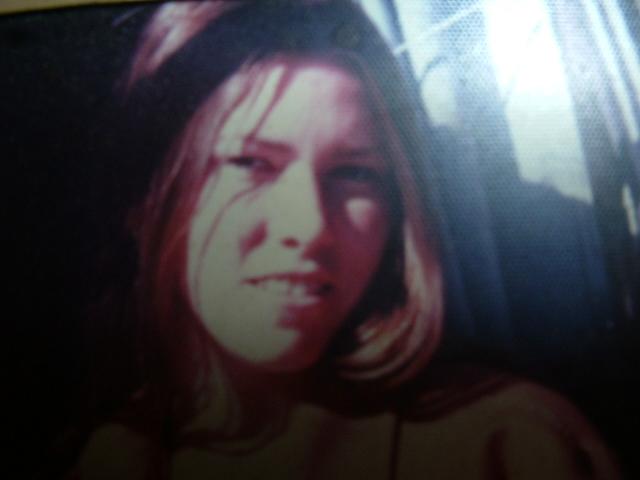 "Conspiracy theorists concentrate their time on transmuting the "base matter" of current events, official stories, propaganda and public relations into the gleaming golden truth buried within. They do this through the very right-brained activity of uncovering and inventing connections between disparate elements.
They create story-systems to understand and explain events - essentially a religious activity. For whatever reason, it's much easier for us to deal with our internal contents by projecting them into the world around us. These outward signs inevitably become carriers of the archetypal content and psychodrama latent in the seeker.
Conspiracy theory also overcomes the strictures of literalism and the problems of simplistic thinking by experimenting with multiplicity of meaning. Ordinary events, people and signs become symbols bristling with complex, malleable, even contradictory meanings. Mystery is revived and idealized. Facts become more than the sum of their parts. Theory becomes poetry and even theology."
Brief History of the Order of Sorcha Faal     Report: Who Is Sorcha Faal?    Sorcha Faal Belongs To A Cabal Of Ashkenazim Jewish Women From 1290 A.D.     Sorcha Faal Belongs To A Zionist Jewish Criminal Syndicate   Sorcha Faal Is A Misinformation Agent For The Russian Foreign Intelligence Service SVR    Sorcha Faal Works Within The Central Intelligence Agency In COINTELPRO   How Covert Agents Infiltrate the Internet to Manipulate, Deceive, and Destroy Reputations
The Most Critical Books Published By The Order Of The Sorcha Faal You Should Own: Picking up the Pieces: The Most Important Book Available For You To Be Able To Survive Americas Growing Police State   The Partisans Handbook   Code Red: The Coming Destruction Of The United States   "Dirty, Filthy, Christians": Treatise On The Most Dangerous Death Cult In Human History   Battle Begins For Throne of This World: The Return of the Einherjar Warriors   The Great Refusal: An Historical Guide To Christian Suicide
Top World News Now                 
January 26, 2015
Obama looks 'to ratchet up the pressure on Russia'

Obama reveals nuclear breakthrough on landmark India trip

Obama Will Move to Protect Vast Arctic Habitat in Alaska

White House Chief of Staff Accidentally Drops ISIS Hostage's First Name

US blames Russia after rocket attacks in Ukraine kill at least 30

Boehner defends Bibi speech invite, says Obama ignores terrorist threats

Northeast prepares for crippling and potentially historic blizzard

First-person clip shows Oklahoma cop chasing, gunning down suspect

USDA considers freeing organic growers from promotion fees

Genetically modified mosquitoes spark fear in Florida

First U.S. Bitcoin Exchange Set to Open

U.S. gas prices at April 2009 low, bottom in sight

​

Putin Briefs Ministers on Implementing Unified Cultural Policy

Putin not flinching on Ukraine despite economic crisis

Russia losing interest in the Davos Forum

Military-clad English-speakers caught on camera in Mariupol shelling aftermath

"Out Of My Face Please" - Why Are US Soldiers In Mariupol?

Inches away from death: Mariupol shelling caught on dashcam

Kiev Announces Reinforcing Positions in Donbas Conflict Zone

Poroshenko vows to 'calm' Mariupol fighting

Poroshenko Says Kiev Has Killed 600 Pro-Independence Troops Since Friday

Merkel, Hollande, Poroshenko Hope for Contact Group Meeting by Thursday

Russia develops heavy drone, promises S500 missile system by 2017

Russia's contribution to Ebola effort reaches $60 million

​

​Xi stresses Marxist approach to deepening reforms

Xi visits Bo Xilai's 'power base' at Yunnan's 14th Army

Xi Jinping's Family Put on Notice About Anti-Corruption Campaign

Over 500 Associates of Ex-Security Czar Zhou Yongkang Arrested, 13 Escaped

Shanghai stampede officials 'held accountable' for accident that killed 36

Beijing gears up for Super Bowl

AirAsia Jet's Wreckage Sinks Again

Xinjiang to add more roads to villages

China sends illegal brides back to Vietnam

Experts Predict Tighter US Sanctions on N. Korean Front Companies

Ageing China braces for onslaught of dementia with 30m cases predicted by 2050

North Korea blasts 'loser' Obama over Internet policy

​Cameron Says Results of Greek Election to Increase Economic Uncertainty in EU

Hoax call to David Cameron prompts security review

Cameron to Pledge U.K. Tax Cuts After 'Years of Sacrifice'

After Long Legal Fight, Inquest Is Set to Begin in Death of Putin Critic

Forecasters say UK economic recovery running out of steam

Internet filters block websites of sex abuse charities

British Green Party Wants to Abolish Monarchy

Protest in London against £100bn Trident nuke replacement plan

UKIP's Amjad Bashir Suspended Over Financial, Employment Concerns

David Cameron will be empty-chaired if he chickens out of TV leaders' debates

Davos 2015: George Osborne tells eurozone to follow UK economic model

​

Euro, stocks fall as anti-austerity party wins Greek election

Independent Greeks Party Confirms Readiness to Form Coalition With Syriza

Europe shifts policy in escalating war on terror

US Army looking to store tanks, equipment in Eastern Europe

ECB will buy 10% of Spain's public debt

Spain to negotiate turning Morón into US base for anti-jihadist operations

Cruise Ship in Trouble off Moroccan Coast Following Fire in Engine Room

Flashpoint: Thousands protest in Kosovo, demand Serb minister be fired

The arrival of the world's largest ship in Europe provokes outrage after revelation it was named after a SS Nazi war criminal

Boiling point: Hundreds of anti-fascist protesters clash with police in Italy

Italy 'frustrating' attempts to bring key witness to Alexander Litvinenko inquiry

Merkel stresses need to avoid further escalation of Ukraine crisis

Germany halts arms exports to Saudi Arabia citing regional instability

Decades of Suspicions: Did German Companies Aid Syrian Chemical Weapons Program?

Germans Protest Against Americanization of West

Legal expert demands scrapping blasphemy law to promote tolerance

Rally by anti-Islam group PEGIDA draws smaller crowds

Merkel offers Russia free-trade agreement

Renzi uses Florence's splendour to woo Merkel

Finance Minister Schaeuble says to use "all room for manoeuvre" on investments

Russia and Norway to Sign Arctic Ecosystems Conservation Declaration

Merkel cool on ECB stimulus as Germans resist 'sweet poison'  

Merkel appeals for urgent fiscal reform in Europe at Davos

Hollande congratulates Syriza on election win

Hollande meets families of victims killed in French terrorist acts

France delegation visits former Nazi camp in Auschwitz

France finds bodies of 6 skiers day after avalanche hits French Alps near Italian border

France plans labour reform bill after failed union-employer talks

The Mill of Muslim Radicalism in France

Hollande hopes to boost green economy

Hollande to present condolences for Abdallah's death on Saudi Arabia visit

Bearing black flags, hardline Malaysian Islamists protest at French embassy

France Is Sending More Troops to Help Iraq Fight the Islamic State

War For Global Energy Supremacy-World War III

Islamic State confirms killing of Japanese hostage Haruna Yukawa

IS Changes Tactics on Japanese Hostage, Offers Swap Deal for Failed Suicide Bomber

US Won't Admit to Killing a Single Civilian in the ISIS War

White House says drone strikes in Yemen continue despite Houthi coup

Peshmerga Forces Report Kobani 90 Percent Free From IS Militants

Baghdad Downtown Restaurant Bombings Claim 11 Lives, Death Toll Rising

At Least Seven Killed as Rockets Rain Down on Damascus

Syria jihadists buy 2,000 cars stolen from Turkey

New US military camp opened near Erbil to train the Peshmerga

Gunmen kidnap Libya's deputy foreign minister

Yemen crisis deepens but Obama vows Qaeda pursuit

Interesting Developments

Putin Draws Line In The Sand As West's Major Oil Companies Push For War  

The Federal Reserve Has Declared the Winner in the Generational Financial War

Russian researchers report success in drilling into Antarctic Lake Vostok

As big as five football fields: Massive asteroid to be visible from Earth in just a day

Compare and Contrast: Obama's Reaction to the Deaths of King Abdullah and Hugo Chávez

Doomsday Clock ticking again: Now three minutes to 'midnight,' a.k.a the end of humanity

Head of US state media put RT on same challenge list as ISIS, Boko Haram

AQAP Develops Its Own Version of Reddit's AMA and Twitter's Blue Checkmark Verification

Indignant letter from aristocratic Titanic survivor sells for $11,875

'People need to have less things in life', says U.S. billionaire after flying into Davos on private jet with his wife, children and TWO nannies

Bibi Defends Congress Trip: I'll Go Anywhere to Defend Israel

President Reuven Rivlin Turns Down Invitation to Meet With Obama

Tzipi Livni says Netanyahu leading country into 'diplomatic isolation'  

U.S. officials warn Netanyahu's Congress stunt could cost Israel American support

Israel's Arab parties unite, could help Netanyahu rivals

Defense minister Yaalon warns Hezbollah, Syria not to launch attacks

Netanyahu pushes back meeting with US Congress to March

Israel targeted Iranian general in Syria strike

Stabbing of 13 on Israeli bus is latest in series of Palestinian attacks

Palestinians receive list of wanted fugitives at Ein el-Hilweh camp

President Erdoğan launches projects in Somalia under tight security

PM Davutoğlu wants a new Middle East for Turks, Kurds, Arabs

Thousands chant for Hizbullah in Charlie Hebdo protest in southeast Turkey

Diyarbakir Kurds rally to show support for Prophet Muhammad

37-month prison sentence possible for Turkish teen over Erdoğan insult

New bill gives PM power to shut down websites

Turkey's social security institution to sell citizens' information with draft bill

Erdoğan's intervention saved four former ministers from corruption trial

President Erdoğan cuts Africa trip to attend Saudi King Abdullah's funeral

Turkey declares day of mourning for Saudi king

Moral Dilemma as Qatar Gives US Family Choice to Execute Daughter's Killer

Nigerian army repels suspected Boko Haram attack on city

Kerry meets Nigerian presidential candidates ahead of polls

Saudi King's Death Brings Visits by Obama, Cameron, Erdogan

Boko Haram Kills 15 Ahead of Jonathan Campaign Rally

Egyptian student killed in clashes as anniversary of uprising nears

Egypt eyes free trade zone with Eurasian Economic Union

Egypt forgives Iraqi debt in exchange for oil

New Saudi ruler King Salman bin Abdulaziz

Iran "resolute" over peaceful nuclear rights

Lawmakers Drafting Law on Nuclear Enrichment Hike

Graft suspect's airline company confiscated

Iran vows to attack Israel from West Bank

FM Zarif: US Sanctions Vote Would Kill Nuclear Deal

Iran Joins Growing List of Countries to Ditch Dollar in Foreign Trade

Iran-US nuclear talks resume in Switzerland

Iran Bids Farewell to Martyr General Allah-Dadi

FM Zarif Condemns IDF Airstrikes on Syria Which Killed Iranian Commander

Court sentences Ahmadinejad's former vice president to 5 years

Venezuelan Opposition Protests Food Shortage

Maduro lashes out at former Latin American presidents who plan to attend meeting of opposition coalition

Capriles Calls for Opposition Unity, Says 80% of Venezuelans "Want Change"

Robbers target food delivery trucks in shortage-hit Venezuela

UN Warns Peace Could Destroy Environment in Colombia

Evo Morales Begins 3rd Term as President of Bolivia

Maduro announces reform push to counter recession

Ecuador to Provide Assange With Asylum for 'As Long As Necessary'

Colombia Ready for Bilateral Ceasefire Talks With FARC Rebels

Venezuelan Oil Falls Below $40 a Barrel

Brazil Running Out of Water: Emergency Meeting Held to Combat Drought

Reporter covering prosecutor's death leaves Argentina

Argentine prosecutor shot point blank in forehead

Argentina's Fernandez denounces Anti-Government Operation Behind Nisman's Death

Argentina suspects rogue agents were behind death of prosecutor

Brazil risks recession as central bank bucks global trend, raises rate

Argentina president says prosecutor death was not suicide

Alberto Nisman's service door was 'open' says locksmith, as secret third entrance found

Brazil orders rolling blackouts as demand spikes in record heat

President Nieto Amends Strategy for Michoacan Before Key Elections

Mexico Removes Security Envoy From Troubled Michoacan

Convicted Guatemalan Ex-Police Chief to Pay Compensation to Six Victims

New graft allegations levelled at President Peña Nieto

Gang Member Reportedly Arrested Over Disappearance of Students in Mexico

Mexico Issues Birth Certificates in the U.S. to Facilitate Integration

Mexican ex-mayor charged with kidnapping 43 students

Self-Defense Groups in Mexico Turn on Government

Mexico holding 13 police officers in journalist's kidnapping

Cuba leaves talks on US ties insisting it won't make major changes to its system

Cuba and U.S. Conclude First Official Talks with Differences on Human Rights

Cuban diplomats slam U.S. on human rights

Senior US diplomat ruffles Cuba by meeting dissidents

US, Cuba Open Talks on Re-Establishing Ties

Cuba, US Plan to Discuss Embassies Reopening

US Eases Trade, Travel Bans on Cuba

For US airlines, new Cuba travel rules don't mean flights just yet

Fidel Castro Sends Letter to Football Star Maradona Saying He Is Alive

Cubans Find Alternative To Internet and Cable Television

UN Security Council Deplores IS Execution of Japanese Hostage Haruna Yukawa

UN Announces Libya Talks to Resume in Geneva in Coming Week

World Health Organization to Pursue Reforms

UN Security Council fails to agree on text of statement on Mariuopl shelling

Mali Separatists Slam UN Over Clash, Freeze Cooperation

Sierra Leone relaxes Ebola emergency restrictions

UN Condemns Attack on Libya's Central Bank, Calls for Renewed Ceasefire

Thousands to receive experimental Ebola vaccines in West Africa

Ban Ki-moon alarmed by flareup in Ukraine fighting

Japan condemns apparent IS execution, demands hostage release

Fukushima Water Cleanup Misses Targets, Completion Delayed Until May

US Navy container ship carrying troops runs aground

Islamic State deadline passes, no word on Japanese hostages

Abe pledges support for W. Asian countries battling Islamic State

Japan Set To Surpass China As America's Largest Creditor

Japan Mints First Robot Billionaire

National Manhunt in Japan for a YouTuber Who Allegedly Stole...Snacks

China, Japan Agree on Launch of Crisis Management Body for Disputed Islands

Japan unveils record defense budget

Abe Loses Regional Poll in Potential Blow to Agriculture Reform

Republic Day Parade: Amid Security for President Barack Obama, 'Black Cap and Muffler' Alert for Cops

Indian Civil Rights Activist Re-arrested, Force-Fed Through the Nose

Woman Explodes Outside Indian Courtroom: 2 Dead, Many Injured

For Obama's Visit, India Takes a Broom to Stray Monkeys and Cows

Power breakdown plunges Pakistan into darkness

Over 8,000 Arrested in Northwest Pakistan on Suspicion of Terrorism

Sharif pulls out of Davos amid fuel crisis

Karachi Anti-Charlie Protests Rage Again, Demand Action Against France

Opposition Leader Calls for Australian Republic Ahead of National Day

Politician Joins Syrian Kurds in Fighting Against IS

30 police are killed in Philippines during raid to capture top terrorist

Tony Abbott tells Sydney lslamic protesters to 'lighten up'

Tony Abbott asks Indonesia to reconsider death penalty for Andrew Chan and Myuran Sukumaran

Australian police terrorism threat level raised to high

Guards Storm Compound Full of Refugees at Australian Detention Center

Refugees in Australian camp sew own lips shut in protest

Pope cuts short visit to Filipino typhoon victims due to brewing storm

Indonesia Executes 6 Drug Convicts, Including 5 Foreigners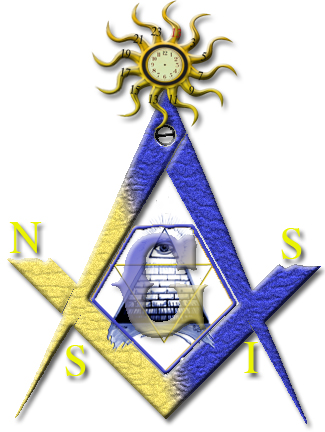 WhatDoesItMean.Com Is One Of The Top Ranked Websites In The World For New World Order, Conspiracy Theories And Alternative News
WhatDoesItMean.Com Privacy Policy And About Information   
Join Sorcha Faal's Mailing List

Conspiracy: Comes from Latin word 'conspirare' meaning to breathe together; conspiracy theories emphasize the invisible forces and actions (of selfish harmful intent by special interests) behind the visible historical events.