"The News You Need Today…For The World You'll Live In Tomorrow."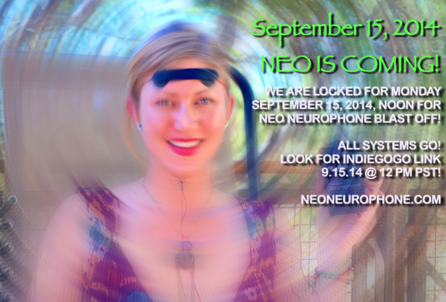 CIA-ISIS Bio Attack Warned Spells Death For All Dogs In America
US Special Forces In Yemen Take Over American Walmart Stores
Putin Emergence As "Last Hope For World" Shocks West
Putin Authorizes US Warplane Shootdown To Protect American Lives
Putin Orders Millions Of Troops To High Alert After US Hypercraft "Attack"
Obama Secret Meeting With Mormon Leaders Spark End Time Fears
Google, Facebook "War Moves" Put Russia On Full Nuke Alert
US Laser Test That Destroyed Germanwings, Next Plunges Holland Into Darkness
Obama Rages Over Germanwings Plane Shootdown, Refuses To Meet NATO Leader
US Laser Test Destroys Germanwings Airliner Killing 150 Innocent Civilians
Terrified US Aircraft Carrier Flees From Russian Subs To UK Safety
Just Hours Away From Nuclear War, America Remains Asleep
The Video The Feds Don't Want You To See
Click Here For More Sorcha Faal Reports
Sister Maria Theresa is the 73rd Sorcha Faal of the Sorcha Faal Order, Elected as Mother Superior 3 February 2007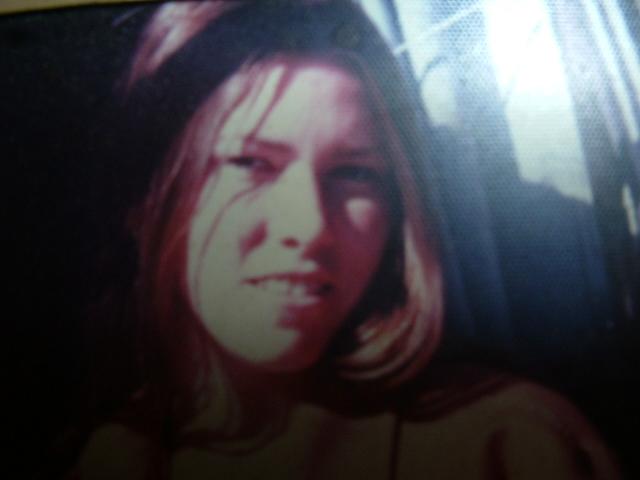 "Conspiracy theorists concentrate their time on transmuting the "base matter" of current events, official stories, propaganda and public relations into the gleaming golden truth buried within. They do this through the very right-brained activity of uncovering and inventing connections between disparate elements.
They create story-systems to understand and explain events - essentially a religious activity. For whatever reason, it's much easier for us to deal with our internal contents by projecting them into the world around us. These outward signs inevitably become carriers of the archetypal content and psychodrama latent in the seeker.
Conspiracy theory also overcomes the strictures of literalism and the problems of simplistic thinking by experimenting with multiplicity of meaning. Ordinary events, people and signs become symbols bristling with complex, malleable, even contradictory meanings. Mystery is revived and idealized. Facts become more than the sum of their parts. Theory becomes poetry and even theology."
Brief History of the Order of Sorcha Faal     Report: Who Is Sorcha Faal?    Sorcha Faal Belongs To A Cabal Of Ashkenazim Jewish Women From 1290 A.D.     Sorcha Faal Belongs To A Zionist Jewish Criminal Syndicate   Sorcha Faal Is A Misinformation Agent For The Russian Foreign Intelligence Service SVR    Sorcha Faal Works Within The Central Intelligence Agency In COINTELPRO   How Covert Agents Infiltrate the Internet to Manipulate, Deceive, and Destroy Reputations
The Most Critical Books Published By The Order Of The Sorcha Faal You Should Own: Picking up the Pieces: The Most Important Book Available For You To Be Able To Survive Americas Growing Police State   The Partisans Handbook   Code Red: The Coming Destruction Of The United States   "Dirty, Filthy, Christians": Treatise On The Most Dangerous Death Cult In Human History   Battle Begins For Throne of This World: The Return of the Einherjar Warriors   The Great Refusal: An Historical Guide To Christian Suicide
Top World News Now                 
April 19, 2015
Obama to push climate change for Earth Day

Ohio cop refuses to fire on murder suspect begging to be shot

Five years after spill, Gulf waiting for recovery money

Experimental execution: Oklahoma legalizes nitrogen-gassing of death-row inmates

Hundreds of Barrels of Radioactive Waste Sit 30 Miles off San Francisco

Explosion at California Sheriff's Gun Range Leaves More Than Dozen Injured

Obama: US Open to Talk on Immediately Ending Iran Sanctions

Obama defends trade pacts in meeting with Italian PM

Congress Is Trying To Reauthorize Key Patriot Act Provisions by Sneaking it Into 'USA Freedom Act'

California Gas-Line Blast Closes Major Highway, Injures at Least 11

Missouri National Guard used highly militarized words such as "enemy forces" and "adversaries" to refer to Ferguson protesters

​Putin: Russia will work with any elected US president

Putin warns Israel against selling arms to Ukraine

Putin Urges to Localize Weapons Production in Russia

Navalny pairs with ex-PM Kasyanov for forthcoming elections

Deputy Prime Minister Launches Drifting Ice Station in North Pole

Russia to launch Crimean 'Silicon Valley' by 2020

World Bank admits peak of Russia economic crisis over

Accusations of Maidan killings lifted from Yanukovich's chief of staff

Opposition parties form anti-Putin alliance

300 US Paratroopers Arrive In Ukraine After Russia Says Its Missiles Will Target NATO Member States

Vladimir Putin: the US is trying to impose its will on other states – just like the Soviet Union

Putin Paints Rosy Picture of Russian Economy

Putin Says Russia Will Build Its Own Space Station by 2023

Xi urges Yemen resolution in call with Saudi king

President Xi's visit to give impetus to China-Pakistan ties

Xi comes calling to Pakistan, bearing gifts worth $45 billion

Premier Li urges reluctant banks to support real economy

Beijing's bid to rein in speculators could hit Hong Kong stock market

University of Hong Kong plan to enforce student visits to mainland China sends ripples across campus

Xi Jinping to unveil $46 billion economic corridor during Pakistan visit

Sand-nado - Beijing Battered By Blanket Of Red Dust

China police shoot dead two 'terrorists' on Vietnam border

North Korea warns U.S. envoy of 'bigger mishap' than a knife attack

Premier Li lashes out at foot-dragging officials over reform failures

G7 puts pressure on China over maritime forays, after Japan uses its clout

Cameron hails it a 'Miracle' as jobs hit new high

David and Samantha Cameron join Gravesend's Vaisakhi celebrations

Balls attacked by Cameron and Alexander for describing notorious 'no money left' note as a joke

Julian Assange Agrees to Be Questioned in Ecuadorian Embassy in London

Tories bankrolled by hedge funds in offshore tax havens

1,000 British soldiers given psychiatric help after consuming 'zombie drug'

'Russian submarine' suspected of damaging UK trawler in Irish Sea

Syrian asylum seekers allowed to appeal against UK convictions

Ireland tops EU league for producing children

Cameron accused of betraying Scotland after English tax plan

​

​

​The Greek "White Knight" Emerges: Putin To Give Athens €5 Billion For Advance Gas Pipeline Fees

Secretive trans-Atlantic trade pact faces global day of action

Polish general 'calls back support' of Ukraine over nationalist glorification

​Danish Conservatives campaign for elimination of 'Nazi Islamism'

Portugal summons US ambassador over air base staff cuts

General Staff: NATO activity near Russian borders increased by 80%

6.1-magnitude quake strikes off Greek island of Crete

Europe Braces for Brinkmanship Over Greece

Greece in talks with Russia to buy missiles for S-300 systems

​Thousands in Germany protest against TTIP Europe-US trade deal

Merkel says free trade zone with Russia possible

Norway Says Russian Deputy Prime Minister's Svalbard Visit 'Regrettable'

Berlin to Tokyo: Merkel Presses Japan to Join China-Led AIIB

Germany to Ban Russian Bikers From Organizing WWII Victory Rally to Berlin

Snowden Coming Closer To Icelandic Citizenship

Lithuania eyes German Army artillery

Cracking causes Switzerland to retire a third of its F-5E fleet

Locals Living Near Former Nazi Death Camps Forget Anniversary Of Holocaust

Merkel calls for unified approach in lifting sanctions from Iran

                    

Hollande's approval ratings climb off rock bottom

Hollande on state visit buries tax squabbles with Switzerland

Hollande plans to meet with Poroshenko in France next week

France sticks to its guns on shelved Mistral deliveries to Russia

Foreign Ministry: Six world powers seek to conclude lasting agreement with Iran

9-Year-Old Killed by Man Supposedly Expelled From France

Book by Charlie Hebdo editor Charb published posthumously

French Tech Firms Forced Into Exile Over Mass Surveillance Laws

National Front Founder Le Pen Backs Granddaughter in Upcoming Elections

India, France move closer to nuclear deal as Modi-Hollande chemistry plays up

War For Global Energy Supremacy-World War III

​Houthi Rebels Prepare for New Attack Along Saudi Arabia Border

ISIS Secret Service: Slain top strategist's blueprints reveal covert Syria takeover op

Islamic State claims bombing in Afghanistan that kills dozens

Gunfire and explosions heard in Libyan capital

Iranian ship convoy moves toward Yemen, alarming US officials

Thousands of Iraqis flee as Islamic State makes gains in Sunni heartland

Al-Qaeda Routs Yemen Army, Seizes Major Weapons Depot

Saddam Hussein's former henchman 'King of Clubs' killed in Tikrit

Car bomb kills three outside U.S. consulate in Iraq's Kurdish capital

Assad says Turkish support 'main factor' in Idlib takeover

Hezbollah blames Saudi Arabia for spread of extremism

Interesting Developments

​Mystery of the dust storms sweeping the world

Caught On Tape: National Guard Troops Patrol California City, Conduct New Jersey "Homeland Response Drill"

MIT study: Family income affects brain anatomy, test scores

Dehydration has same effect as drink driving

More Hillary Cronyism Revealed: Cisco Used Clinton Foundation To Cover-up Human Rights Abuse In China

Scientists want to blast space debris with frickin' lasers

Earthworms rain down from skies over Norway, puzzling scientists

After 2012 Close Call, Giant Asteroid on Collision Course with Earth Again

Under Jade Helm, Extracted American Resistance Leaders Will be Sent to Guantanamo

Former Obama pilot: TWA Flight 800 was not blown up by a faulty fuel tank; it was shot down

For Tropical Island, a Brief Storm Surge Fuels Big Water Problem

Israel Developing 'Underground Iron Dome' to Combat Palestinian Tunnels

Parents Outraged After Israeli Toddlers Made to Wear Yellow Stars of David

Israel, Palestinians Agree on Resuming Transfer of Tax Revenues

High Court: Israel Can Legally Seize Palestinian Homes in East Jerusalem

Barak urges Netanyahu: 'Daring action needed against Iran, not just words'

Netanyahu invites Arab party leader to meeting

Jews mark Holocaust memorial day across Israel with two-minute tribute

Tension renews between Hamas, IS in Gaza

Hamas Considers Kidnapping Israelis to Swap for Jailed Palestinians

Assailant opens fire on pro-Kurdish party office in Turkey

Erdoğan says European Parliament's 1915 vote shows enmity against Turkey

Thousands of Turkish police chiefs retired after security bill

Turkey Unlikely to Engage in Yemen Military Operation

Turkey recalls ambassador over pope's Armenia genocide words

Four Turkish Soldiers Injured in Clashes With Kurdish Militants

Turkey Deports 1,200 Foreigners Planning to Join ISIL

Mystery disease kills at least 18 in Nigeria

Collapse in illegal mine in Tanzania kills 19

President al Sisi says no ground troops deployed in Yemen

Sisi asks Siemens to establish 3 Power Plants in Egypt 'Sooner'

Egyptians Question President's Decision to Go to War in Yemen

Bomb in north Egypt kills two military academy students

Egypt condemned for upholding right to deport gay foreign nationals

S. Africa Xenophobic Attacks Terrify Foreign Nationals

Rouhani: Iran will comply with its international nuclear power commitments

Princesses of Persia: Unveiling Iran's Female Ninja 'Assassins'

President Rouhani calls for an end to Yemen conflict

Iran marks Army Day with cries of 'Death to Israel, US'

Rouhani: G5+1 needs final nuclear deal more than Iran does

Defense minister Dehghan: Saudi Arabia will fail in Yemen

Iran urges India, China & Russia to counter NATO missile system

Iran Slams Senate Bill: Says Deal With Six Countries, Not Just US

Iran & Israel cooperate over nuclear testing

Maduro May Attend V-Day Celebrations in Moscow May 9

Spain Lodges Protest with Venezuela after President Maduro Calls Nation 'Racists'

5.4 magnitude earthquake rocks Trinidad and Venezuela

At Least 10 Colombian Soldiers Killed in Clashes With FARC Amid Peace Talks

Burned bodies of six found in vehicle in central Venezuela

FARC Victims: No Peace in Colombia without Freedom in Venezuela

Maduro Holds 'Cordial' Meeting With Barack Obama

Morales: Political Situation in Country Improved After Exile of US Envoy

Venezuelan Authorities Link Crashed Plane Carrying Drugs to Mexican Government

Protesters, Police Clash in Chile Education Demonstrations

Rousseff under pressure after party treasurer jailed

Petrobras scandal: Workers Party treasurer Vaccari arrested

37 Tons of dead fish removed from Olympic lake in Brazil

Brazilians march against Rousseff government

Brazil Ruling Party Treasurer Denies Role in Corruption

Argentina to declassify documents in Israel Embassy bombing investigation

Fire at Brazil's Largest Port Regains Momentum

Catastrophic floods in Chile's Atacama region leave more than two dozen dead

Shootouts Send Mexican City Into Chaos as Criminals Try to Free Their Boss

Where is Iridium? Police Find Stolen Van, but Its Radioactive Cargo is Gone

Senate Considers Free Trade Zone With Cuba Possible

Radioactive Material Stolen in Mexico

Drug Cartel Plasters City With Apologies for Violence

Mexico Rescues 250 Workers From Labor Camps

Obama Says He's Committed to Central America, U.S. Immigration Overhaul

Cuba protests make waves at Panama summit

Pope Francis Considers Stop in Cuba as Part of U.S. Trip

Washington, Havana to Discuss Most-Wanted US Fugitives

Banks not rushing to Cuba as fear of entering a legal minefield still lingers

Foreign Minister Says Obama Should Bypass Congress on Embargo  

Castro absolves Obama of fault for U.S.' "imperialist aggression"

As Many as 40 Haitian Migrants Feared Dead After Shipwreck

Cuban Government Says No Preferential Treatment for U.S. Companies

​UN calls for ending military hostilities in Libya

As Yemen crisis deepens, UN food relief agency calls on warring factions to allow supply restock

UN Offers to Help Ex-Guantanamo Detainees Settle in Uruguay

UN Asks for Humanitarian Access to Afghanistan After Killing of Aid Workers

The UN Desperately Needs Funds to Help Manage a Boko Haram Refugee Crisis

Jordan Circulates UN Resolution Aimed at Ending Yemen Fight

Japan's "Over 65" Rise To Record 33 Million, More Than Double Number Of Children

Abe to meet Okinawa governor on Friday to discuss base relocation plan

Japan jets scramble at Cold-War levels as Chinese and Russian incursions increase

Maverick judge forbids restart of 2 nuclear reactors

Fukushima Reactor Radiation Can Kill Humans Within Hour

Japan Seeks to Resume Whale Hunting Despite Experts' Opposition

Abe plans Central Asia tour, possible Putin meet in August

150 dolphins feared dead after mass beaching in Japan

Mass Beaching of Whales Triggers 'Unscientific' Earthquake Fears in Japan

TEPCO Sends Robot to Inspect Fukushima's Radioactive Heart

Indian troops fire at Kashmir protesters; teenager killed

India to Push to Expose Pakistan's 'Double Standards' on Terrorism

Clashes between Indian forces, Kashmiri protesters injure 25

India's fight for net neutrality

Defense Minister: No Foreign Military Intervention Required in Pakistan

Pakistan Could End Up Charging CIA Officials With Murder Over Drone Strikes

Lakhvi walks free from Pakistan jail

US to Sell Pakistan $1 Billion in Weapons

Masked gunman on the run in Sydney after firing eight shots at a busy shopping mall

Australian teens held over alleged terror attack

World Economic Forum for East Asia opens in Indonesia

Tony Abbott urges Australians to turn up on Anzac Day in wake of terror raids

Tony Abbott tells Angela Merkel: 'Fear and greed' drive Australia's China policy

Abbott government gives $4m to help climate contrarian set up Australian centre

Kevin Rudd quietly campaigning for UN secretary-general, says inner circle

Most refugees snubbing Australia's offer for Cambodia resettlement

Malaysia Airlines flight MH370 search area set to double

New Zealand Spy Data Shared With Bangladeshi Human Rights Abusers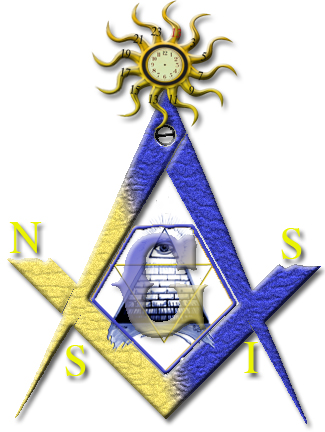 WhatDoesItMean.Com Is One Of The Top Ranked Websites In The World For New World Order, Conspiracy Theories And Alternative News
WhatDoesItMean.Com Privacy Policy And About Information   
Join Sorcha Faal's Mailing List

Conspiracy: Comes from Latin word 'conspirare' meaning to breathe together; conspiracy theories emphasize the invisible forces and actions (of selfish harmful intent by special interests) behind the visible historical events.