"The News You Need Today…For The World You'll Live In Tomorrow."

Putin Issues Feared "Dead Hand" Order As Global War Nears
America Descends Into Abyss As World War Nears
Shock German Move To Russia Spells Obama Doom
Bloodstained CIA Hands All Over Malaysian Plane Destruction Reports Russia
Putin Warns Obama Of "Catastrophic War Game" Minutes Before Malaysian Jet Destroyed
Rare "Supersonic" Alaskan Quake Prompts Mass Russian Troop Move
Israeli Satellite Downed Over Australia After CIA Nuke Discovered On Plane
Germany Races To Stop US-Backed July Terror Attack
Russian Military Provides Proof On Downing Of MH 17
They Are Going To Come For You…Why Are You Helping Them?
Click Here For More Sorcha Faal Reports
Sister Maria Theresa is the 73rd Sorcha Faal of the Sorcha Faal Order, Elected as Mother Superior 3 February 2007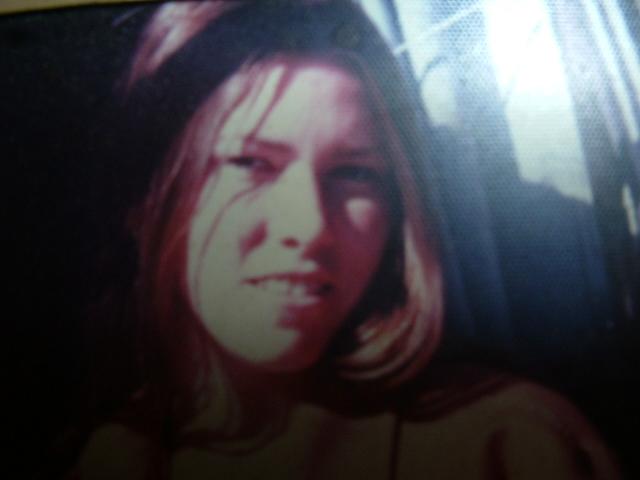 "Conspiracy theorists concentrate their time on transmuting the "base matter" of current events, official stories, propaganda and public relations into the gleaming golden truth buried within. They do this through the very right-brained activity of uncovering and inventing connections between disparate elements.
They create story-systems to understand and explain events - essentially a religious activity. For whatever reason, it's much easier for us to deal with our internal contents by projecting them into the world around us. These outward signs inevitably become carriers of the archetypal content and psychodrama latent in the seeker.
Conspiracy theory also overcomes the strictures of literalism and the problems of simplistic thinking by experimenting with multiplicity of meaning. Ordinary events, people and signs become symbols bristling with complex, malleable, even contradictory meanings. Mystery is revived and idealized. Facts become more than the sum of their parts. Theory becomes poetry and even theology."
Brief History of the Order of Sorcha Faal    Report: Who Is Sorcha Faal?   How Covert Agents Infiltrate the Internet to Manipulate, Deceive, and Destroy Reputations  Sorcha Faal Belongs To A Cabal Of Ashkenazim Jewish Women From 1290 A.D.     Sorcha Faal Belongs To A Zionist Jewish Criminal Syndicate   Sorcha Faal Is A Misinformation Agent For The Russian Foreign Intelligence Service SVR    Sorcha Faal Works Within The Central Intelligence Agency In COINTELPRO   
The Most Critical Books Published By The Order Of The Sorcha Faal You Should Own: Picking up the Pieces: The Most Important Book Available For You To Be Able To Survive Americas Growing Police State   The Partisans Handbook   Code Red: The Coming Destruction Of The United States   "Dirty, Filthy, Christians": Treatise On The Most Dangerous Death Cult In Human History   Battle Begins For Throne of This World: The Return of the Einherjar Warriors   The Great Refusal: An Historical Guide To Christian Suicide
Top World News Now                  
July 30, 2014
White House Says Bibi-Obama Transcript Is Fake

House GOP Plan on Migrants Falls Short of Obama's Goal

House Panel Votes to Condemn Obama for Bergdahl Swap

Gingrich: Obama Might Grant Amnesty To Provoke Impeachment Calls

Tech Companies Reel as NSA's Spying Tarnishes Reputations

Washington, DC ban on carrying handguns again in effect, being enforced by police

Iraq Gets Court Order Seizing Kurdish Crude Off Texas

Huge storm washes away US-Mexico fence leaving 60ft hole

Collect More Than $7,000 Per Month for 'Fostering' Adult Illegal Aliens

Jesse Ventura wins $1.8million defamation suit against estate of America's deadliest sniper

Chikungunya virus sickens 20 in NJ

Putin Vows Assistance in Taking Ill Children Out of Crisis-Hit East Ukraine

Moscow may walk out of nuclear treaty after US accusations of breach

Duma mulls new bill to define and punish 'aggressor nations'

Top Russian diplomat expects no new reset in relations with US

Kiev forces fire ballistic missiles into E. Ukraine

Kiev declares cease-fire at MH17 crash site amid Russia's numerous calls

Over 30 civilians killed during two days of shelling in Gorlovka, E. Ukraine

Naftogaz head: Ukraine's pipelines will loose 50% of value when South Stream starts

St. Petersburg Pulkovo Airport evacuated over bomb threat

Russian Naval Destroyer Moving to Mediterranean

Ukraine's Foreign Minister Aims at EU Membership

Ukraine Foreign Chief Vows to Spend US Cash to Rebuild East Regions

Xi Jinping strengthens his grip with Zhou Yongkang takedown

Xi Jinping's anticorruption in China drive snares a tiger

Dozens of axe-wielding attackers shot dead by police during attacks in Xinjiang

The mystery behind China's aggressive push into space

China to investigate once-powerful Zhou Yongkang, former domestic security chief

Canada blames Chinese hackers for attack on National Research Council

Companies Behind Israel's Iron Dome Hacked by China

North Korea: Images Show Work on Rocket Site

North Korea Denies Selling Missiles to Hamas

Inside North Korea's Summer Camp for Kids

Philippines to propose no action to raise tension in sea disputes

David Cameron blames Lords row on wanting to keep William Hague in the Cabinet

UK commits to major NATO military exercise in Poland

Pakistani man sues UK government for complicity in decade of torture

EU migrants in Britain will be stripped of benefits after twelve weeks

UK to allow driverless cars on public roads

U.K. Retail's 'Ramadan Rush' Goes Mass-Market

Fracking possible in Scotland's most populated areas

David Cameron Announces Immigration Crackdown

Britain cuts EU migrants' access to welfare payments

Rising tide of anti-semitism in Britain as Jewish people face backlash over bloodshed in Gaza

UK police to start seizing drivers' mobile phones after all crashes

Coordinated Sanctions Aim at Russia's Ability to Tap Its Oil Reserves

Gaza Conflict A Trigger For Anti-Semitic Attacks Across Europe

Paying Ransoms, Europe Bankrolls Qaeda Terror

EU Kosovo prosecutor says up to 10 captives killed for organs

Belgium Advises Retailers to Label Products From Israeli Settlements

'Mega-arbitration': Court orders Russia to pay $50bn in Yukos case

US and Europe Set to Toughen Russia Sanctions

EU to Unveil New Sanctions Targeting Putin's Inner Circle Wednesday

MH17: Dutch and Australian police stranded due to fighting near crash site

Greece to hold next talks with troika in Paris, not Athens

New Spain King Moves to Clean up Palace's Image

German business leaders change tune, tell Chancellor Merkel to get tough with Russia

German opposition slams Maas' Snowden comments

German synagogue attacked as Gaza-related death threats, hate speech surge

Teen stowaway's body found in U.S. Air Force cargo plane wheel well at Germany air base

Ebola: Germany accepts infected patient for treatment

Crypto-phones for Merkel and Co.

Leader who united Germany's centre-left finds 'Mutti' Merkel a tougher prospect

Germany Favors Sectoral Sanctions Against Moscow

Musical chairs at ECB leaves Germany on guard for doves' attack

German Army Recruits With a Charm Offensive

Germany's biggest tabloid under fire for criticizing local Muslims

Housing Market in France in 'Meltdown' After Hollande Rent Caps

France hands over suspect in Jewish Museum attack to Belgium

France offers Iraq Christians asylum after Mosul threat

France begins 3 days of mourning over plane crash

Black boxes from crashed Air Algérie plane sent to France

Thousands ignore ban in Paris to protest Israeli offensive in Gaza

Fabius: French Jews living in fear after pro-Palestinian protests

France sends troops to secure crash site of Air Algerie plane

Hollande Meets With Religious Leaders Over Gaza-Related Protests

War For Global Energy Supremacy-World War III

Shock and terror: Islamic State boasts mass executions in Iraq

Mosul Residents Fight Back as ISIS Tries to Destroy 840-Year-Old Muslim Monument

Kurdistan President Barzani: 'Final Victory Is Near'

Iraq Insurgents Destroy Key Bridge

At least 30 people killed in Benghazi in heavy fighting

Libya militias seize Benghazi special forces base

Syrian Rebels Detonate Tunnels, Kill 13

At least 20 dead, dozens missing after migrant ship sinks off Libya

Libya denies Egyptians killed in Tripoli attack

Libya seeks international help over huge oil depot fire, warns of disaster

Odds And Ends

Global Elite Agitating for War Against Russia

Florida to beachgoers: Beware of flesh-eating bacteria

Should You Worry About Mystery Chicken Imported from China?

Billionaire hedge fund manager Paul Singer has issued an unusual warning on EMP threat for investors

Earth is headed for its sixth mass extinction

US Marines perfecting autonomous evacuation and supply vehicle

Archaeologists Discover A Stone Altar With Astronomical Symbols Dating Back 3,500-4,000 Years

What Putin Knows About Flight MH17

World's largest aquatic insect specimen found in China

​Netanyahu's Vision for Gaza: Internationally Supervised Demilitarization

Israel Steps Up Airstrikes in Gaza as International Cease-Fire Efforts Stumble

Gaza Power Plant Attacked By Israeli Tank Fire, Knocking Out Electricity To Gaza City

Third Rocket Arsenal Found At UN School In Gaza

US Selling Israel Weapons for Use on Palestinians

'Huge Surge' in Displaced Gazans After Night of Intensified Violence

West Bank Palestinians, Israeli Arabs Protest as Gaza Campaign Intensifies

Israeli university rebukes professor who expressed sympathy for both Israeli, Gazan victims

List of Hamas Demands, and Why Israel Unlikely to Accept Them

Erdogan Returning Jewish American Peace Award

Turkish court arrests 11 more police in wiretap probe

Second Turkish Gaza flotilla will have military escort

'Freedom Flotilla II' set to sail for Gaza from Turkey

Turkey will not let El Al, Israel's national airline, land at its airports to airlift out its citizens

Turkish health spending for Syrians at $100 million

Citizens warned of crashes as millions to flock to roads for 'bayram'

Alevis find saying no to Erdogan a tall task

Erdogan: 'I stopped talking to Obama'

100 top police officers held in wire-tapping probe

Egypt army destroys 13 more Gaza tunnels

Mortar Attack Kills Four Children in Egypt's Sinai

Egypt Warns Turkey of Worsening Ties

NSA's New Partner in Spying: Brutal Saudi Police

Wreckage, remains from Air Algérie flight AH5017 found in Mali

'Totally burned out' wreckage of Air Algerie plane found after crash with 116 people on board

Kerry to Stay in Middle East Amid Progress on Gaza Cease-fire

New moves by Saudi Arabia, Qatar signal drive for cease-fire

Egypt: 20 'Terrorists' Carried Out Border Attack

Khomeini Calls on Arab World to Arm Hamas

Experts say situation deteriorates for Iran's religious minorities

Iran General: We Will Hunt Down Israelis House To House

Iran Students Face Expulsion From Norway Over Sanctions

Washington Post reporter, three others said detained in Iran

US: Iran has addressed 'greatest' nonproliferation concerns

Rouhani: Iran optimistic about final nuclear deal

Iranians march to protest Egypt's closure of Rafah

IAEA confirms Iran's commitment to interim nuclear deal

All Iran's highly-enriched uranium made harmless

Santos says 'demented' FARC attacks could end peace talks

Venezuela marks birthday of late leader Hugo Chavez

US: 'Threats' Behind Release of Venezuela General

Ex-Spy Chief Gets Hero's Welcome in Venezuela after Days in Aruba Jail

Colombian Rebels Blow Up Aqueduct

400 bodies discovered in Bolivian mass grave hundreds of years old

Maduro Combats Dissidence Among Ruling Socialists

Venezuela ex-general awaits U.S. extradition bid in Aruba jail

Thousands evicted from world's tallest slum in Caracas, Venezuela

Venezuela Receives US$18 Billion of Chinese Financing, Signs 38 Accords

Mercosur Summit to Sign New Economic Zone Agreement

China, Japan and Russia zero in on LatAm

Sao Paulo Told to Cut Water or Risk Running Out in 100 Days

Chile and Peru Recall Israel Envoys Over Gaza Operation

Rousseff Denounces Pessimism About Brazilian Economy

With new default looming, Argentina urges calm

Argentina Sending Team to New York for Last-minute Debt Talks

Rousseff Exonerated in Probe of Petrobras Refinery Deal

Brazil recalls envoy in protest at Israel atrocities

Brazil election now anything but certain for Rousseff

6.3 magnitude quake hits Mexico

Oil Pipeline Networks on US-Mexico Border Turn Into Murder Sites

Expanding Panama Canal Moving Forward Despite Disagreements with Contractors

Mexican Railway Company Seeks To Reduce Number of Stowaways

Thousands of Peasants and Indians March Against Energy Reforms in Mexico

Farmers in El Salvador Successfully Oppose Monsanto's GMO Seeds

Mexico concerned about Texas' plan to deploy National Guard on border

Human Rights Group Say US-Bound Migrants Face Torture And Other Horrors In Mexico

Mexico's circus people caught up in fight with animal rights activists over animal performance

U.S. Allocates $91 Million to Alleviate Housing Shortage in Puerto Rico  

VP Valdes Warns of Subversive Use of New Technologies

Raul Castro's Daughter Denies Reports of Her Death in Plane Crash

Raul Castro and Xi Jinping arrive in Santiago de Cuba

Fidel Castro Stresses Significance of BRICS Summit

Fidel Castro and Raul Granted Distinction by Provincial Government in Western Cuba

President Xi visits Cuban revolutionary leader Fidel Castro

Chinese president backs Cuba's economic reforms

Payá family launches new effort for plebiscite in Cuba

Nigeria suspends airline for flying Ebola virus victim

Leading Sierra Leone doctor battling outbreak dies of Ebola

ICAO to set up task force on flight safety after MH17 tragedy

Somalian jihadist group Al-Shabab calls for attacks on Jewish targets worldwide

Ebola: President Ellen Johnson Sirleaf restricts movements in Liberia

Boko Haram Blamed in New Kidnapping

Two Americans infected with deadly Ebola virus in West Africa

UN finds second black box of Air Algerie jet among scattered debris in northern Mali

Ban Ki-moon condemns attack on UN school in Gaza

Heat wave kills 15 in Japan, more than 8,000 hospitalized

Japanese issued with anti-radiation pills ahead of nuclear restart

Japanese Schoolgirl Arrested for Murdering, Dismembering Classmate

FM Kishida denounces North Korea missile launch

Radioactive Cesium Fallout Could Cause Rice Contamination in Fukushima Prefecture

Japanese monkeys' abnormal blood linked to Fukushima disaster

Can Abe and Kim work together?

Japan's Building 2 Aegis Destroyers

Japan Trims Economic Growth Forecast

Japan to Join US-India Military Exercises

Japan Wants 2020 Robot Olympics Alongside Human Olympics

India, China admit to intrusion by Chinese herdsmen in Ladakh

India starts probe into dumping of red pigment from China, Switzerland

Mumbai on Alert After Bomb Threat to 'Avenge Gaza'

Modi under fire for silence over religious incidents

Karzai's powerful cousin killed, worsens strains over poll deadlock

Pakistani forces clear 70 percent of second militants' stronghold

Washington Unable to Track US Weapons Sent to Afghan Army

After Losing Province in 2010, Afghan Taliban Strike Back

Australia Rules out New Sanctions Against Russia

Arrest Warrants Issued for Australians Suspected of Fighting in Syria

Australian Government Pushing 'Internet Tax' To Pay For NSA Style Spying

Abu Sayyaf Gunmen Kill 21 Filipinos in Road Attack

Philippines joyous as baby Chonalyn's arrival means population hits 100 million

Tony Abbott and Vladimir Putin discuss international probe into MH17

Philippine Army Warned Against Meddling as Coup Rumors Swirl

Tony Abbott hails UN backing for MH17 resolution

Prime Minister Tony Abbott congratulates Indonesian president-elect Joko Widodo

MH17: Abbott sends Gov-Gen to receive Australian victims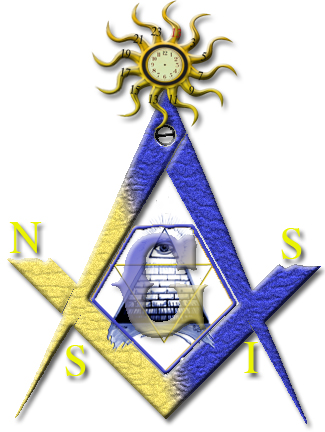 WhatDoesItMean.Com Is One Of The Top Ranked Websites In The World For New World Order, Conspiracy Theories And Alternative News
WhatDoesItMean.Com Privacy Policy And About Information   
Join Sorcha Faal's Mailing List

Conspiracy: Comes from Latin word 'conspirare' meaning to breathe together; conspiracy theories emphasize the invisible forces and actions (of selfish harmful intent by special interests) behind the visible historical events.