"The News You Need Today…For The World You'll Live In Tomorrow."
Volcanic "Red Alert" Issued For Idaho By EMERCOM Scientists
Russian Agent "Missing" In Detroit Was Tracking Bio/Nuke Device
"Prepare For Doomsday" Shock Russian Report Warns
Furious Putin Orders "Project Double Eagle" To Destroy US, EU Economies
Malaysia Flight 370 Pilot Confirmed As CIA "Asset" As Plane Exploded Over Indian Ocean
Obama In Shock After US Oil Giant Sides With Putin; Declares "No Ukraine War"
Malaysia Airlines "Suspicious Cargo" Destroyed In Massive New Mexico Explosion
Prepare For Perfect Storm As Global Collapse Nears
False Flag! Proof Economic Crash & War!
They Are Going To Come For You…Why Are You Helping Them?
Click Here For More Sorcha Faal Reports
Sister Maria Theresa is the 73rd Sorcha Faal of the Sorcha Faal Order, Elected as Mother Superior 3 February 2007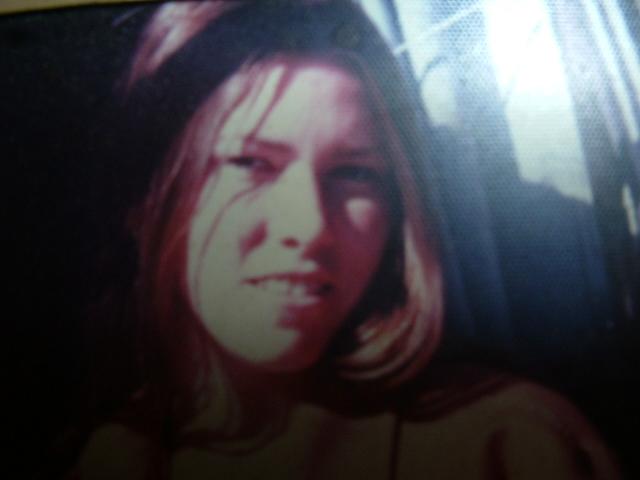 "Conspiracy theorists concentrate their time on transmuting the "base matter" of current events, official stories, propaganda and public relations into the gleaming golden truth buried within. They do this through the very right-brained activity of uncovering and inventing connections between disparate elements.
They create story-systems to understand and explain events - essentially a religious activity. For whatever reason, it's much easier for us to deal with our internal contents by projecting them into the world around us. These outward signs inevitably become carriers of the archetypal content and psychodrama latent in the seeker.
Conspiracy theory also overcomes the strictures of literalism and the problems of simplistic thinking by experimenting with multiplicity of meaning. Ordinary events, people and signs become symbols bristling with complex, malleable, even contradictory meanings. Mystery is revived and idealized. Facts become more than the sum of their parts. Theory becomes poetry and even theology."
Brief History of the Order of Sorcha Faal    Report: Who Is Sorcha Faal?   How Covert Agents Infiltrate the Internet to Manipulate, Deceive, and Destroy Reputations  Sorcha Faal Belongs To A Cabal Of Ashkenazim Jewish Women From 1290 A.D.     Sorcha Faal Belongs To A Zionist Jewish Criminal Syndicate   Sorcha Faal Is A Misinformation Agent For The Russian Foreign Intelligence Service SVR    Sorcha Faal Works Within The Central Intelligence Agency In COINTELPRO   
The Most Critical Books Published By The Order Of The Sorcha Faal You Should Own: Picking up the Pieces: The Most Important Book Available For You To Be Able To Survive Americas Growing Police State   The Partisans Handbook   Code Red: The Coming Destruction Of The United States   "Dirty, Filthy, Christians": Treatise On The Most Dangerous Death Cult In Human History   Battle Begins For Throne of This World: The Return of the Einherjar Warriors   The Great Refusal: An Historical Guide To Christian Suicide
Top World News Now                 
April 17, 2014
For Obama, Standoff With Moscow Jumbles Plans at Home and Abroad

Obama warns of "consequences" for Russian actions destabilizing Ukraine

Obama looks to salvage Asia 'pivot' as allies fret about China

Obama administration's 'Culture of intimidation' seen in Nevada ranch standoff

Feds accused of leaving trail of wreckage after Nevada ranch standoff

Boston Police to Bolster Presence Before Marathon

Bacon, Pork Prices Rise As Deadly Diarrhea Virus Wipes Out Michigan Pigs

It's Mid-April And Coast Guard Is Still Battling Thick Great Lakes Ice

Methane emissions from fracking vastly underestimated by EPA

North Dakota's environmental challenge: how to deal with radioactive oil waste?

California murders cast doubt on effectiveness of GPS monitoring

Canadian arrested for hacking revenue agency using Heartbleed security bug

Crimea, Ukraine to be in focus at Putin's Q&A session

Talks on Ukraine start tomorrow in Geneva

Russia has a secret weapon against the West, and it's not oil, gas or nukes

Mega oil field discovered in southern Russia

Russia Mulls WTO Suit Against US Over Bank Sanctions

Dozens of Ukrainian troops surrender APCs in Slavyansk, refuse to 'shoot at own people'

One dead, 12 injured as anti-government protesters rally near Ukrainian military base

Russia to seek Hague tribunal trial of Ukrainian ultranationalists

Right Sector weapons depot discovered in Odessa

Kiev military op in eastern Ukraine LIVE UPDATES

Armored Vehicles Flying Russian Flags Appear in Eastern Ukraine

Ukrainian Armored Vehicles Sent From Kiev Switch Sides To Support Pro-Russians

Hunt for South Korea ferry survivors enters second day as death toll climbs to nine

At least six killed, hundreds missing as vessel sinks off coast

Father: Survivors still alive on South Korean ferry

Premier Li Keqiang rules out strong stimulus despite weaker growth

UBS orders internal probe as banker is named in affair, graft allegations against state firm chairman

Leading Malaysian opposition figure Karpal Singh dies in road accident

Xi outlines new strategy to protect nation

China Business Leaders Hedge Bets on Xi Jinping

China's National Security Commission Holds First Meeting

China first-quarter economic growth slows to 7.4 percent

US Treasury Blasts China Over Yuan

China angered by US environment chief's visit to Taiwan

US, China in 'productive' talks after North Korea test threat

Potentially illegal CCTV surveillance nets UK councils £312m in fines  

Air pollution contributing to 29,000 deaths a year in UK

Glasgow continues to have lower life expectancy rates than some of the worst conflict zones in the world

Hunger is a 'national crisis', religious leaders tell Cameron

UN denounces UK's 'boys' club sexist culture'

UK Appoints New Chief of GCHQ Spy Agency

North Korea officials visit UK salon over leader poster

Britain's hospital bed crisis is second worst in Europe

Cameron discusses Ukraine situation with Merkel, Hollande over phone

Cameron Demands Russia Condemns Pro-Moscow Activists in Ukraine

Nato sends support to eastern Europe over Ukraine crisis

NATO to deploy ships, intensify Baltic & Mediterranean patrols 'due to Ukraine crisis'

Clashes at mass eviction in Rome as crisis bites

EU Would Accept Independent Catalonia

EU military intelligence chief rules out Russia's involvement in eastern Ukraine events

NATO chief accuses Russia of deep involvement in east Ukraine

Rasmussen: NATO Not Discussing Military Response to Situation in Ukraine

Spanish government attacks democratic rights

Berlusconi ordered to do community service for tax conviction

Europe drafting joint response to Putin's message

Merkel calls Putin to discuss Ukraine

Germany outlook sours on Ukraine concerns

Germany's DLR research center reported to have come under cyber attack

Germany's arms exports turn into gamesmanship

Germany's secretive weapons industry under scrutiny

Data retention sticking point for Germany

Germany suspends European youth unemployment scheme

Switzerland's War on the Elderly

Thousands of salmon escape cages in Norway

Swedish designer to build Norwegian Utøya memorial

Germany, France See Ghosts of WWI in Ukraine

Coalition argues over Saudi Arabia tank deal

French-Russian Commerce Group: Sanctions on Russia Would Devastate Businesses

Poll: Hollande to lose in French elections vs Sarkozy, Le Pen

France promises to hit budget deficit target

French scientists: We've lost SARS virus vials

French parliament bans genetically modified maize

France Drops 'Hate Speech' Case Against Bob Dylan

Nazi memorabilia auction in France canceled after criticism

Hollande ready to use 'firm' sanctions in Ukraine crisis

Hollande-Valls Record Ratings Gap Shows French Power Tension

Hollande kicks off red-tape blitz to help revive economy

War For Global Energy Supremacy-World War III

Jordanian warplanes destroy vehicles trying to cross from Syria

OPCW chief: Remaining chemical weapons can be removed from Syria within 15 days

Mortars Kill 1 Child, Wound Dozens in Damascus

Destroyer Vice-Admiral Kulakov to join Russian squadron in Mediterranean

Rebel videos show first U.S.-made rockets in Syria

After Maaloula, Syrian army heads to Zabadani

Syrian army enters Homs neighbourhoods

Horrific deterioration of conditions in Aleppo

Gunmen kidnap Jordan's ambassador to Libya

CIA's Pakistan drone strikes carried out by regular US air force personnel

Syrian forces take three villages near Lebanon border

Insight Into Today's News

86M Full-Time Private-Sector Workers Sustain 148M Benefit Takers

Tragedy And Farce: How The West Lost Post-Soviet Russia

Ukraine Crisis Forces 'Wait-And-See' Approach to Arctic Oil

RoundUp Tainting our Food: Monsanto Misleads on Glyphosate-Tainted GM Crops

Fourth Anniversary of Gulf Oil Spill: Wildlife Is Still Suffering from Toxic Cover Up

Washington, the Great Betrayer

Has the NSA Been Using the Heartbleed Bug as an Internet Peephole?

US prisons hold 10 times more mentally ill people than state hospitals

US and NATO not interested in eradicating opium plague in Afghanistan

Common Core: The Globalist Brainwashing of Your Children

Police storm Temple Mount to disperse Palestinian riot

Gaza blast kills 3 Palestinians, wounds 5

Netanyahu caught between Obama and Bennett

Netanyahu and Putin discuss Iran, Ukraine

Islamic Jihad members push for internal reform

Ultra-Orthodox request gender-segregated university study

Netanyahu Raises Early Elections Amid Coalition Tensions

Israel lashes out at Kerry again, this time for 'surrendering' to Iran

Israeli teenagers risk being sent to prison by refusing to join the army

ICRC warns collapse of humanitarian services in Gaza

Israel blames Kerry as peace talks hopes fade

Iraq Kurds Dig Trench on Syria Border to Block Militants

Erdoğan slams judiciary, promises 'cleaning'

Former MP wounded as wife and daughter killed in armed attack in Istanbul

Turkey's gay groups express alarm over separate prisons project

Number of Syrian refugees in Turkey passes 900,000

Iraq shuts infamous Abu Ghraib prison over security fears

Iraqi Military Warns Civilians To Leave Fallujah

Erdogan threatens to 'go after' Twitter on tax evasion grounds

Moody's, Turkish Court Decisions Mark Twin Setback for Erdogan

Turkish government to abide by court ruling on judicial reforms

Egyptian court jails 119 Morsi supporters to 3 years each

Nigerian President, Security Officials to Discuss Terror Attacks

Al-Sissi clears final step to run for Egypt's presidency

Egyptian court bans Brotherhood members from polls

3 injured in Cairo blast targeting security checkpoint

Saudi intelligence chief replaced by his deputy

Concerned for stability, Saudi Arabia tightens curbs on dissent

US, Saudi drifting apart despite Obama visit

Student Killed, 3 Journalists Injured in Clashes in Egypt

Gunmen kill Saudi guard near Yemeni border, wound another

Defense Minister: Iran won't discuss missile program

UN: Iran's nuke weapons ability 'greatly reduced'

Iran Asks for UN Committee Meeting on US Ban on Envoy

Iran Says Oil Barter Deal With Russia Very Hard to Seal

Iran considers ban on vasectomies to boost birthrate

Iran cancels plan to have warships approach US borders in Atlantic

Iran says Hamid Aboutalebi will be UN envoy despite US visa denial

Iran to Challenge US on Visa Denial for Envoy Pick

Iranian Ambassador to Lebanon hopeful to see 'breakthrough' with Saudi Arabia

Iran's oil exports surge above West's sanctions cap

Mining Giant Anglo American Sues Venezuela over $600 Million Expropriation

Papal mediator put to test as Venezuela peace talks resume

Venezuela Probes 97 Security Troops for Torture

Violence Flares in Colombian City Patrolled by Military

Venezuela protests: 181 reporters beaten, arrested or robbed

Venezuelan opposition demands government release prisoners

Maduro, opposition meet in first bid to end protests

Violence Continues in Venezuela on First Day of Peace Talks

Venezuela government and foes talk; Vatican may mediate

Maduro Accepts Proposal to Meet with Opposition

Chile: Government deploys massive relief operation after recent tragedies

Hired Guns Threaten Indians in Brazil

Bachelet: New Urban Development Planned for Valparaiso after Devastating Fire

As Fires Die Down, Chileans Return to Ravaged Valparaiso

Brazil struggles with its World Cup preparations

Death in Rio shantytown occupied by Brazil army sparks protests

Violent clashes as police evict squatters in Rio

Brazilian tycoon Batista faces insider trading probes

Another Earthquake Strikes Chile

General strike brings Argentina to standstill

Peru Arrests 24 in Group Tied to Shining Path

Vigilantes Cut Deal with Mexican Government

Four Hurt in Nicaragua Earthquake

Vigilantes' ultimatum to Mexico authorities

Driver Mows Down Protesters In Mexico, Injuring 12

New, Bigger Earthquake Rattles Nicaragua's Capital

Magnitude-6.1 Quake Strikes Near Nicaraguan Capital

Mexico, France relaunch ties after years of tension

Honduran migrants ask Mexico to allow free passage

Honduras Arrests 2 U.S. Pilots Who Abandoned Luxury Jet

Center-Left Candidate Solis Wins Costa Rica Presidential Run-off with 78% of Votes

Cuba fed a president's fears and took over Venezuela

Cuba starts making money from its support for medical R&D

Government Says Cuba Has Roughly 16,500 AIDS Patients

French foreign minister meets Raul Castro on historic visit to Cuba

Cat-and-mouse secrecy game plays out daily in Cuba

American prisoner Alan Gross ends hunger strike

Cuba Promises to Offer Internet to All Citizens – With Restrictions

Cuba to create own social media networks after US row

US concerned about intensification of Russian oil activities near Cuban coast

Cuba accuses US of subverting government

UN Seeks $274 Million for Central African Republic

UN apology for refusal to stop Rwanda genocide

Ebola Spreads from Jungle to Urban Centers

Suspected Islamic extremists kidnap 100 girls in Nigeria

Droughts, heavy rainfall coming? UN weather agency warns of El Niño later this year

Ban Ki-moon calls on Israeli, Palestinian leaders to continue talks

World must triple nuclear and renewable energy – United Nations

Bomb kills 71, wounds 124 at busy Nigeria bus station

UN: Mali Faces Deepening Humanitarian Crisis

West Africa: Doctors fight to contain Ebola outbreak

Japan's indigenous stealth fighter to fly this year amid arms race worries

Post-Fukushima Japan turns to coal instead of renewable energy

Japan population drops for third year straight; 25% are elderly

Fukushima basements mistakenly flooded with 200 tons of radioactive water

Japan Unveiled Its Largest Warship Since WWII, and China's Steamed

Japan confirms first bird flu case since 2011, over 100,000 birds ordered killed

Japan coastguard: China ships enter waters off disputed islands

Japan intends to continue Antarctic whale hunt with new research program

Japanese minister's visit to Yasukuni Shrine upsets China and South Korea

Passenger Train Derails in Northern India; 42 Hurt

Supreme Court recognises transgenders as third gender

20-hour gunbattle leaves 2 suspected rebels dead in Indian Kashmir; 2 policemen wounded

Election Commission bans rallies by Modi aide Shah over religious hatred

​Mother killed with 2 children in Khost airstrike

Afghan woman MP wounded, gunmen kidnap deputy minister in Kabul

Pakistan Taliban decides not to extend ceasefire

Attack on NATO trucks in Pakistan kills driver

Deputy Public Works Minister Kidnapped in Kabul

Australian state premier quits over wine gift 'memory fail'

Sub Searching for Jet to Expand Hunt With Deeper Dives

Australia: Rejected Tamil asylum seeker sets himself on fire

Major floods devastate Solomon Islands

Australian government to target pensions in budget

Abbott: Chinese troops could exercise with Diggers in Australia's north

Australia says progress towards G20 growth target 'unacceptable'

Magnitude 7.6 earthquake rocks Pacific Ocean near Solomon Islands

No casualties as cyclone slams into Queensland coast, but alerts remain

Missing plane MH370: Abbott says signal 'rapidly fading'
Interesting Developments
Strong 6.9 earthquake in the South Atlantic Ocean
'World's most haunted island' up for auction
How to save the planet: Moon mining, iron filings and fake volcanoes
A weird black ring appeared in the sky in England and then disappeared
Google patents smart contact lens system with a CAMERA built in
Google buys drone maker Titan Aerospace
Spacewalk may be needed to fix computer breakdown on International Space Station
Parchment referring to Jesus' wife very likely authentic
'Life Black Box' website lets Chinese users send data after death
Scientists predict possible threat of H5N1 bird flu virus spread through air
Deadly H5N1 bird flu needs just 5 mutations to spread easily in people
How can NASA put a two-story building on Mars? Its very own flying saucer.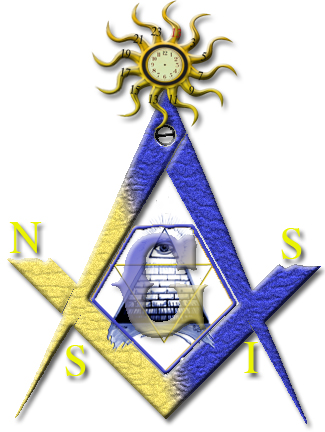 WhatDoesItMean.Com Is One Of The Top Ranked Websites In The World For New World Order, Conspiracy Theories And Alternative News
WhatDoesItMean.Com Privacy Policy And About Information   
Join Sorcha Faal's Mailing List

Conspiracy: Comes from Latin word 'conspirare' meaning to breathe together; conspiracy theories emphasize the invisible forces and actions (of selfish harmful intent by special interests) behind the visible historical events.