"The News You Need Today…For The World You'll Live In Tomorrow."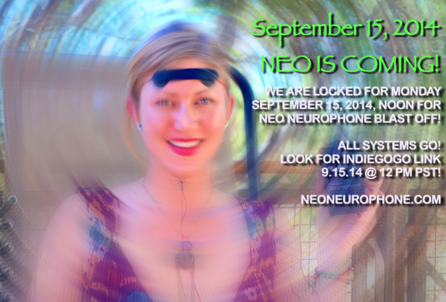 Putin Orders Feared "Samson Defense" To Collapse US-EU Economies
Terrified France Warns Russia Of Obama "Terror Spectacular"
Russian Forces Kill 8 CIA Agents In Massive Grozny Gun Battle
Putin Orders Troops To Wartime Bunker; Warns "Global War Is Near"
US Fires Nuclear Missiles As Saudi Secret Deal Backfires
As Global War Looms, Obama Strikes Final Blow Against America
Russia Prepares For Ukraine Blitzkrieg As Putin Vows He Won't Let Nazis Win
Can The United States Ever Pay Off Its Debt?
Click Here For More Sorcha Faal Reports
Sister Maria Theresa is the 73rd Sorcha Faal of the Sorcha Faal Order, Elected as Mother Superior 3 February 2007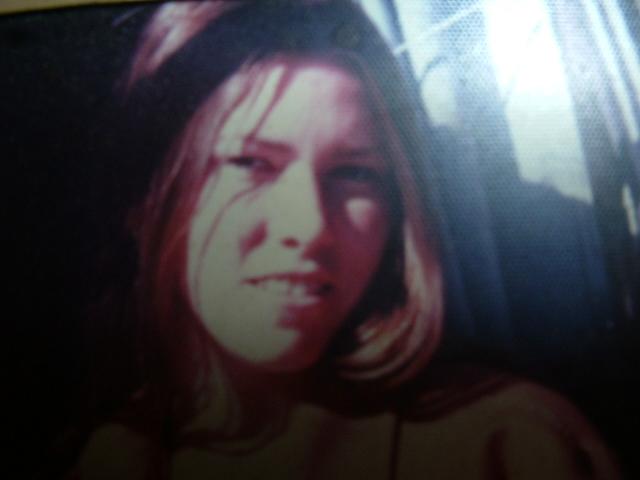 "Conspiracy theorists concentrate their time on transmuting the "base matter" of current events, official stories, propaganda and public relations into the gleaming golden truth buried within. They do this through the very right-brained activity of uncovering and inventing connections between disparate elements.
They create story-systems to understand and explain events - essentially a religious activity. For whatever reason, it's much easier for us to deal with our internal contents by projecting them into the world around us. These outward signs inevitably become carriers of the archetypal content and psychodrama latent in the seeker.
Conspiracy theory also overcomes the strictures of literalism and the problems of simplistic thinking by experimenting with multiplicity of meaning. Ordinary events, people and signs become symbols bristling with complex, malleable, even contradictory meanings. Mystery is revived and idealized. Facts become more than the sum of their parts. Theory becomes poetry and even theology."
Brief History of the Order of Sorcha Faal     Report: Who Is Sorcha Faal?    Sorcha Faal Belongs To A Cabal Of Ashkenazim Jewish Women From 1290 A.D.     Sorcha Faal Belongs To A Zionist Jewish Criminal Syndicate   Sorcha Faal Is A Misinformation Agent For The Russian Foreign Intelligence Service SVR    Sorcha Faal Works Within The Central Intelligence Agency In COINTELPRO   How Covert Agents Infiltrate the Internet to Manipulate, Deceive, and Destroy Reputations
The Most Critical Books Published By The Order Of The Sorcha Faal You Should Own: Picking up the Pieces: The Most Important Book Available For You To Be Able To Survive Americas Growing Police State   The Partisans Handbook   Code Red: The Coming Destruction Of The United States   "Dirty, Filthy, Christians": Treatise On The Most Dangerous Death Cult In Human History   Battle Begins For Throne of This World: The Return of the Einherjar Warriors   The Great Refusal: An Historical Guide To Christian Suicide
Top World News Now                 
December 18, 2014
Obama Signs Ukraine Freedom Support Act

White House: Obama May Visit Cuba After Reestablishing Diplomatic Relations

As Alan Gross Is Released, US and Cuba Start Talks on Normalizing Relations

Congressional critics ready to block Obama push to normalize Cuban relations

U.S. Cubans Split Over Change In U.S. Policy

State Department: US Submits Classified Information on MH17 to Investigators

US determines North Korea behind Sony attack as studio pulls movie

Billion Dollar Surveillance Blimp to Launch over Maryland

LAPD becomes first major police force to equip all officers with body cameras

Utah Demands Feds Surrender Lands by Dec. 31

Lawsuit: 'Thousands' of Babies Kidnapped By California County CPS

Video Emerges Showing Police Intimidating Girlfriend of Man Killed by Cops in Walmart

Putin Will Meet With Journalists at Annual Press Conference on December 18

Putin to take part in Supreme Eurasian Economic Council, CSTO summits December 23

Upper House plans probe into Central Bank role in ruble crash

Russia crisis leaves banks around the world exposed by the billions

Shopping frenzy, social media fuss and jokes in Russia as ruble collapses

Ruble Remains Volatile as Russia Pledges to Sell Foreign Currency

US Planes Flying Near Russian Border Almost Every Day: Russian Air Force

US Official: Russia Continues Nuclear Arms Reductions in 'Businesslike Way'

Poroshenko: 3-way meeting on Ukrainian crisis in Minsk on Sunday

Tenth Russian Humanitarian Aid Convoy for E Ukraine Slated for December 18

OSCE report: No use of heavy weapons near Donetsk since Monday

​Xi expresses condolences to victims of Pakistan's terror attack

Xi stresses 'traditional friendship' with N. Korea

China censors nine-year-old boy's letter saying President Xi Jinping should lose weight

Xi receives highest rating among world leaders

Dalai Lama: China Hardliners Hold Xi Back on Tibetan Autonomy

China Resources' vice-president Jiang Wei latest executive to be implicated in corruption probe

Beijing to get third airport to reduce congestion, delays

Chinese homeless shelter ties mentally ill boy to tree to 'stop him running around'

In wake of China's anti-foreign TV rules, piracy may make a comeback

North Korea marks the end of the mourning period for Dear Leader Kim Jong Il

Kim Jong-un's greatest achievement: 20 nuclear warheads

Cameron: Russia not fit to be part of international financial system

Cameron: UK Looking Into Ways to Help Pakistan in Fight Against Terrorism

David Cameron calls Ed Miliband a 'waste of space' in last PMQs before Christmas

Al-Sweady report part of UK war legitimization tactic

Police Chief: Sydney-Style Attack on UK Was 'Days Away'

UK oil industry facing 'crisis' with price under $60   

Students protest at London mayor's education cuts

Project fear: Queen's 'foreboding' Scottish independence plea strategically crafted by Whitehall

Police Scotland accused of waging war on motorists after crackdown sends convictions soaring

Northern Ireland's employment level rise is a 17-year high

Racism reports more than double since 2013, says Immigrant Council of Ireland

Russia's Neighbors in Europe Warily Watch Ruble Crisis

European Court Reverses Designation of Hamas as a Terrorist Organization

EU to tighten sanctions on Crimea in time for leaders summit

Pope Francis condemns attacks in Pakistan, Australia, Yemen

Montenegro-EU talks advance in Russia's shadow

Italian ex-MEP arrested, kicked out of Estonia & called Russian 'agent of influence'

Italy says ready to recall ambassador to India over marine court issue

Italy police break up international money laundering ring in Rome

Italy to perform partial privatization in 2015

Greece president vote inconclusive after first round

Spain arrests seven accused of recruiting women for Islamic State

Merkel calls Putin to discuss situation in Ukraine, amid ruble plunge

Chancellor Merkel Won't Let Ukraine Get in the Way of Business

Merkel cabinet adopts controversial road toll

Cabinet agrees to send 100 army trainers to Iraq

Foul Play Ruled Out in German Politician's Death

Germany wants 17 bln euros from nuclear firms for decommissioning fund

Hitler's unfinished vacation paradise rises anew in Germany

Germany orders poultry cull after bird flu outbreak

German businesses face inheritance tax shake-up

China Elite Taught Global View in $103,000-a-Year Swiss Schools

Swiss cheer US on resuming Cuba relations

Prime Minister Erna Solberg: Norway Is 'Very Vulnerable' to Oil as Switch Sought

Hollande Condemns Racism At Long-Awaited Immigration Museum Opening

Russian Mistral Ship Sailors to Leave France Before End of 2014

Failure to Deliver Mistral Ships to Russia Puts France's Reputation at Risk

France Told To Do More for Foreign Investors

France will seek a 'more suitable' ECB monetary policy

France reduces number of regions to cut costs

Hollande hails benefits of immigration in swipe at Sarkozy

Merkel, Hollande discuss Ukraine crisis with Poroshenko

Police raids dismantle French jihadist network

Fitch downgrades France's credit rating to 'AA'

War For Global Energy Supremacy-World War III

​Biden, Barzani Agree to Deepen Cooperation Between Iraqi Political Forces

U.S. slaps sanctions on Swiss, Dutch companies over Syria

Syria conflict: 230 bodies 'found in mass grave' in Deir al-Zour

U.S.-led coalition conducts 67 air strikes against Islamic State

Airstrikes Against ISIS in Syria Plummet as Targets Dry Up

Iraq Kurds Launch Sinjar Offensive After Coalition Air Strikes

Iraqi Forces Discover Toxic Chemicals in IS-Assailed Province:Sunni Militia

U.N. Security Council renews cross-border Syria aid authorization

Drone strike in Afghanistan kills 4 Pakistani Taliban, 7 others

​

Interesting Developments

Cemetery with one million mummies unearthed in Egypt

Three Members of Congress Just Reignited the Cold War While No One Was Looking

'A Great Moment': Rover Finds Clue That Mars May Harbor Life

Yes, It's Possible For A Gold-Backed Renminbi To Dethrone The US Dollar

We Just Witnessed The Worst Week For Global Financial Markets In 3 Years

Deadly Fukushima radiation up 50,000% as elevated radiation levels seen across North America

The Longest US War Has Already Cost $1 Trillion

When Income Peaked - Americans' Best Days Are Behind Them

Sleepy Hollow in Kazakhstan: Villagers suffer from unknown brain-affecting disease

US woefully unprepared for major sun storm

Netanyahu: Hypocritical Europeans have 'learned nothing' from Holocaust

Israel severely rebuked, as Netanyahu warns 'spirit of appeasement' blowing through Europe

Israel, US Boycott Conference in Geneva for Palestinian Human Rights

Abbas forces senior Palestinian official Zakout into early retirement

Palestinians seek Arab backing for UN resolution

Palestinians, Israeli Should Reach Peace Deal Next Year

Jordan presents draft of resolution on Palestinian state to UN

Netanyahu asks French president to halt UN initiative on Palestinian state

Netanyahu: Israel May Face 'Diplomatic Offensive' That Could Fuel Radical Islam

Future of Israeli-Palestinian peace 'more uncertain than ever,' warns senior UN official

President Erdoğan says EU cannot give 'democracy lesson' to Turkey

Erdogan battles 'parallel state'  

Turkish football fans go on trial for alleged coup attempt

President Erdoğan slams EU over remarks on media raid

Main opposition CHP calls for unity against AKP-led 'media coup'   

Erdoğan to chair Cabinet for first time as president on Jan. 5

Another Turkish witch hunt begins

Jews 'leaving Turkey due to safety concerns'

FM: İncirlik airbase for anti-ISIL coalition to be part of a single package

Police arrest senior journalists, media executives and scriptwriter for a popular television series on terrorism charges

Sisi keen on boosting Egyptian-Russian relations

Sisi Issues Decree Criminalizing Manuscripts Smuggling

Azhar University expels 71 students

Kenya Closes 15 NGOs Involved in Financing Terrorism in Africa

Qatar hires '$8 fake fans' to fill empty stadiums

Resumption of aid to Egypt part of US 2015 spending bill

Egypt Sends 439 to Military Trials Over Violence

'Atheist cafe' in Cairo raided and closed for 'Satan-worshipping'

Hundreds feared dead in DRC as boat capsizes on Lake Tanganyika

6 militants killed in security raids in Sinai

Rouhani: Iran, Turkey can bring about stability in ME

IRGC responds to Rouhani's comments

Senior cleric: Iran has knowledge to build a nuclear bomb

Nuclear extension, oil price rattle Iranian markets

MP slams "completely overt" corruption

Rouhani eyes leading role in anti-terror campaign

Iranian Kurdish Parties Accuse Tehran of Mass Assassinations

Iran Extends Visas for 450,000 Afghan Refugees

Nuclear talks to resume in Geneva Dec. 17

Supreme Leader calls US a 'symbol of tyranny' after CIA torture

Supreme Leader seeks anti-corruption drive amid arrests

Maduro Proposes to Prosecute 'Imperialist' Nations for War Crimes

Nine FARC members killed by army raid in Colombian jungle

President Maduro Verbally Attacks U.S. after Row with Spain

Chavez Supporters March in Caracas against U.S. "Imperialism"

Maduro: I Haven't Broken Ties with U.S. Because of "Chavista Wisdom"

Spain Summons Venezuelan Diplomat over Maduro's Remarks

FARC Calls Jailing Guerrillas as Condition of Peace Pact "Unreal"

13 Die in Mudslide at Construction Site in Ecuador

Sworn Enemies Make Peace in Colombia After Putting Down Their Guns

Maduro Accuses Rating Agencies of Hindering Access to Credit

Rousseff's popularity undented by Petrobras scandal

EU steps up trade dispute with Brazil at WTO

Brazil Raises Funds' Overseas Investment Limits as Stocks Plunge

Argentina hands over MERCOSUR pro tempore presidency to Brazil

Argentina sees biggest export plunge in region

Brazil Prosecutors Indict Second Former Petrobras Executive

US Judge Grants Access to Argentina Kirchner Corruption Files

Paraguayan Journalist Who Reported Police Torture Arrested

Police Protest Against Crime in Rio de Janeiro

Argentina Says It Won't Give In to "Extortion" in Debt Dispute

German Parliament Moves to Suspend Security Agreement with Mexico

Sea boundary talks between U.S., Mexico, Cuba to take years

FBI: 199 Americans Kidnapped in Mexico in 2014

Asset Freezes Imposed on Iguala Ex-Mayor Over Student Disappearances

6 Dead in Clash Between Mexican Vigilante Groups

21 Injured in Clashes Between Police and Protesters in Mexico

Nicaragua to ban 2 U.S. lawmakers over sanctions on Venezuela

More Remains Found in Mexico as Missing Students Search Continues

US Marijuana Legalization Already Weakening Mexican Cartels, Violence Expected to Decline

Raul Castro urges US to lift trade embargo

Fidel Castro sits quietly off-stage as history unfolds

Cubans Cheer Historic Renewal of US Relations

Pope Francis takes a public role in US-Cuba relations

President Raul Castro will hold press conference at same time Obama will address nation

Silvio Rodriguez to USAID: 'Go to Hell'

Cuban Economy in a Dilemma if Venezuela Subsidies Lost

Cuba Plans to Open Nursing Homes for People with Alzheimer's

Rapidly Aging Population Poses Challenge to Cuba's Future

Ban Ki-moon: US, Cuba restoring ties 'very important step'

UN capacities 'pushed to the limit' in 2014, Ban says in year-end wrap-up

Ebola death toll reaches 6,915 – WHO

UN Security Council blames South Sudan's leaders for a man-made 'catastrophe'

UN climate deal in Peru ends historic North-South split

Spy messages could finally solve mystery of UN chief's death crash

UN agency calls Mediterranean Sea deadliest route for refugees

U.N. "Peacekeepers" Use Live Ammo on Protesters

Abe's Post-Election Agenda: Defense And Security Issues To Dominate

South Korea balks as U.S. picks Japan, Australia to service F-35s in Asia

Fukushima Offers to Host Some Events for 2020 Tokyo Olympics

Snowstorm Dumps Feet of Snow, Kills 3; Hundreds of Flights Canceled

With election win under his belt, Abe pledges Constitution rewrite

PM Orders 'Thorough Measures' After First Bird Flu Outbreak in 8 Months

Abe's ruling party wins in landslide victory

Watchdog: Radioactive Fukushima water to be cleaned, dumped into Pacific

Abe Gamble Set to Pay Off as Polls Show Chance of Bigger Win

Shinzo Abe Tries to End World War II

Terrorist Hafiz Saeed: India is responsible for Peshawar attack; Modi is main culprit

India confronts current geopolitics with Russia-US dance

Gold Surge from Switzerland Raises Black Money Fears

No Difference Between Good and Bad Taliban: Pakistani Prime Minister

Pakistan to pursue terrorists even outside its borders

Horror Paralyzes Pakistan After a Methodical Slaughter

Mourning Across Pakistan Following the Peshawar Massacre

Tony Abbott admits recent failings but points to 'year of achievement'

Abbott: Why wasn't Sydney gunman on a watch list?

Abbott orders 'sweeping investigation' into deadly hostage crisis

U.S. rejects Manila's bid for custody of U.S. Marine accused of murder

Horror over deadly Sydney siege turns to anger

With two hostages and gunman dead, grim investigation starts in Sydney

Despite Sydney's Gun Control, Gunman Holds Hostages For 16 Hours

Tensions surface as Australian Muslims fear Sydney siege backlash

Media Buries Islamist Motivation Behind Sydney Siege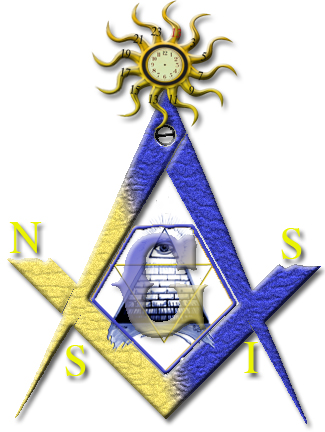 WhatDoesItMean.Com Is One Of The Top Ranked Websites In The World For New World Order, Conspiracy Theories And Alternative News
WhatDoesItMean.Com Privacy Policy And About Information   
Join Sorcha Faal's Mailing List

Conspiracy: Comes from Latin word 'conspirare' meaning to breathe together; conspiracy theories emphasize the invisible forces and actions (of selfish harmful intent by special interests) behind the visible historical events.