World's Largest English Language News Service with Over 500 Articles Updated Daily
"The News You Need Today…For The World You'll Live In Tomorrow." 
Note: This is an urgent private letter intended for the sole and exclusive use of the patron/donors to the Sisters of Sorcha Faal.
"Deep State" Launches Attack On WhatDoesItMean.Com—We Fire Right Back
16 July 2019
Hello Folks,
Many of you I'm supposing don't know the name Michael Isikoff—but you should—because he was the first reporter who peddled the fake Steele Dossier about alleged Russian influence over Donald Trump—so thank him, if you'd like, for throwing our entire world into chaos edging towards World War III.
Michael Isikoff was joined in this massive Trump-Russia collusion hoax by his "fellow traveler" David Corn—both of whom the "mainstream" media are too afraid to tell you are actual CIA operatives, they only "hint" at—the only exception being the Los Angeles Times who, aside from being the only mainstream newspaper being honest and predicting Trump would win the 2016 presidential election, actually had the guts to fire their reporter Ken Dilanian when they discovered him working for the CIA—but who bounced right back after NBC News hired him as their national security reporter.
The "secret" of the CIA controlling mainstream media newsrooms in both the United States and Europe was revealed right before the 2016 presidential election when Dr. Udo Ulfkotte, the editor of Frankfurter Allgemeine Zeitung, one of Germany's largest newspapers, spilled the beans on them—a revelation that earned him an early death at 56-years-old some rightly suspect was an assassination—that occurred on 13 January 2017—exactly one week before President Trump was sworn into office, and before the two could meet.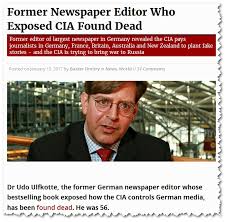 It's important for you to know about CIA operative Michael Isikoff because, and in his role as Chief Investigative Correspondent for Yahoo News, on 9 July, he launched a smear attack campaign against WhatDoesItMean.Com in his article titled "Exclusive: The True Origins Of The Seth Rich Conspiracy Theory. A Yahoo News investigation."—wherein he claimed we worked with Russian intelligence to concoct the entire Seth Rich conspiracy theory.
Of all the mainstream media organizations to quickly jump to our defense, you can imagine our surprise when The Washington Post posted their article titled "Don't Blame The Seth Rich Conspiracy On Russians. Blame Americans", that absolved us of Isikoff's lie that we were tied to Russian intelligence in any way whatsoever—that was followed by an equally surprising article posted by RealClearPolitics titled "Isikoff Spins His Own Russian Conspiracy Theories – Again", which correctly and truthfully points out:
A simple date search of the Internet from July 10 to July 12, 2016, quickly reveals that the conspiracy theory about Seth Rich's death did not originate with either the SVR or whatdoesitmean.com.
A lengthy post by kurtchella at the reddit discussion website on July 12, 2016 — a full day before the whatdoesitmean.com post — lays out an eight-point summary of why the author considered Rich's death "suspicious.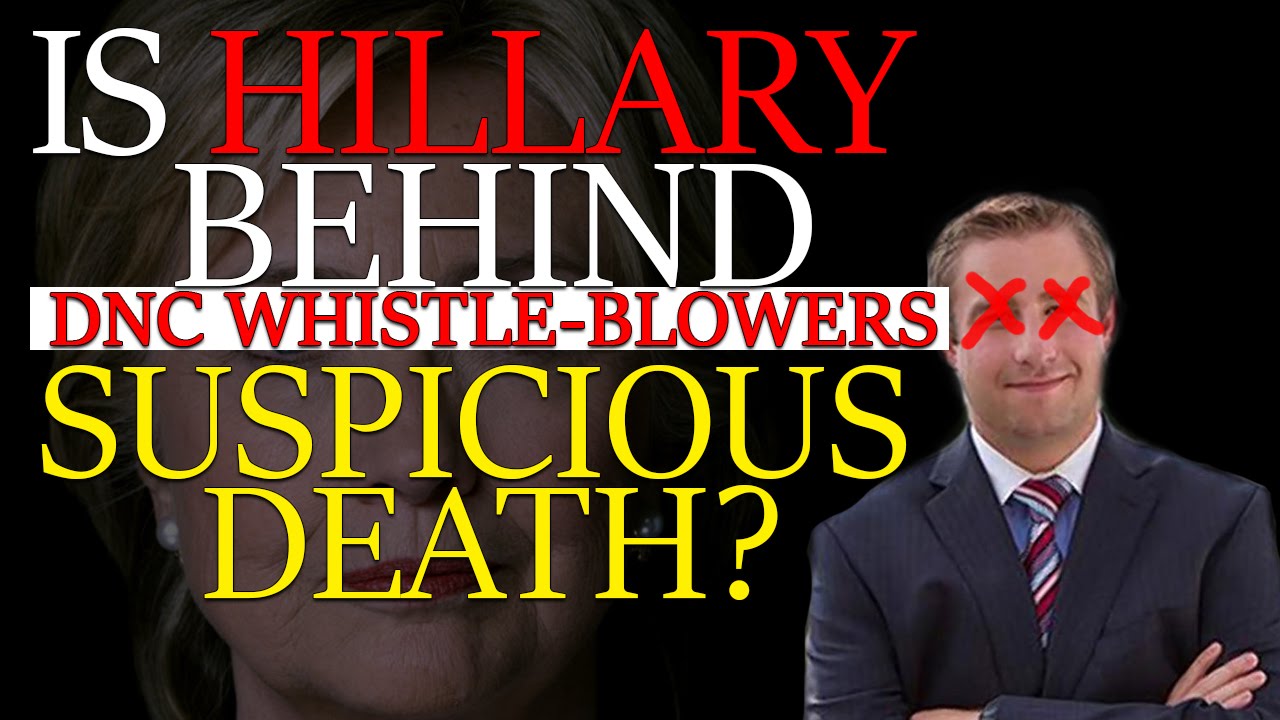 As to what was behind CIA operative Michael Isikoff attacking WhatDoesItMean.Com became apparent a few days after he posted his now proven lies about us when we were contacted by a company named NewsGuard—the name face behind a multi-billion dollar Silicon Valley funded effort to tag every news site in the world with a rating system labeling them either "GREEN", "RED", "SATIRE" or "PLATFORM"—a labeling system they detail in their Rating Process and Criteria section which contains their 7-Step ratings process.
Not seeing anything onerous or hard about completing this 7-Step ratings process for NewsGuard, but being perplexed as to why they'd even want to rate a conspiracy theory site like ours in the first place, I followed their exact procedures in answering their questions—but only to find them obliterating their own ratings process when Analyst/Reporter NewsGuard representative Melissa Goldin [(585) 496-7196  [email protected]]  fired back at us 21 additional questions—questions so invading of privacy, I feel Ms Goldin wouldn't mind answering them herself, and is why I've given her phone number and email contact information so other reporters can ask them of her—and that I guarantee you were not asked of anyone else, as they included such gems as:
The site has recently been credited with starting what have become conspiracy theories surrounding Democratic National Committee staffer Seth Rich. Would you like to comment on this?
Does the site have a connection to the Russian government?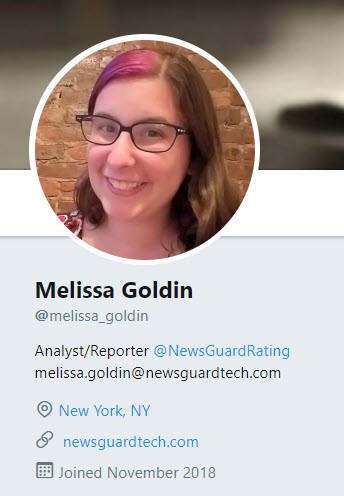 I seriously doubt that Ms Goldin is doing anything other than what her "Deep State" masters are telling her do—most particularly because she asked of us CIA operative Michael Isikoff type questions that The Washington Post and RealClearPolitics have already proved the substance of were all lies—and a reporter like her should have known before asking—but whose true and obvious goal is to follow her orders and tag WhatDoesItMean.Com as quickly as possible with their dreaded "Red" label before others, just like YOU, find us and begin discovering true things for themselves. 
And let's be honest here Folks—the real reason CIA operative "Deep State" tool Michael Isikoff launched his attack on us last week was because he knows we were one of the first sites to begin exposing the child sex blackmail crimes of Jeffrey Epstein way back in the middle of the 2016 election—which is why his lying story about us exactly coincided with Epstein's arrest—and the last thing Isikoff and his comrades want to see happen, are others finding out the whole truth, too!
And about the Seth Rich conspiracy theory—and I can report this to you because some court records have now been declassified and released—before he was killed, Dr. Udo Ulfkotte set up an underground organization for reporters, military officers and intelligence officials allowing them to pass off information the CIA was forbidding them to talk about—a global network we're a part of—and was how we learned that Fox News analyst Ellen Ratner (whose late husband was Julian Assange's attorney) had visited Wikileaks leader Julian Assange in London—where he admitted to her that Seth Rich, and his brother Aaron Rich, had given Wikileaks the DNC emails they had stolen, but as you well know, Russia was unjustly blamed for hacking.
Finally, and to be honest here, I couldn't care less what colour label NewsGuard gives us, and we expect the worst they can tag us with—as the ONLY thing we care about is YOU—and for those of you new here—PLEASE go below and give us what you can today so we can keep the truth flowing—as only we and Miami Herald reporter Julie K. Brown have continued investigating the vile child sex blackmail crimes of Jeffrey Epstein as everyone else turned away—and even Ms Brown has to end all of her bombshell stories with pleas for aid, too.
Thanks as always for listening and aiding us and, as always, please feel free to write me at [email protected] with any comments/questions/suggestions, remembering to put ATTN: BRIAN in the subject line.
All the best folks,
Brian
Webmaster
Paris
Fr.