World's Largest English Language News Service with Over 500 Articles Updated Daily
"The News You Need Today…For The World You'll Live In Tomorrow." 
Note: This is an urgent private letter intended for the sole and exclusive use of the patron/donors to the Sisters of Sorcha Faal.
25 November 2021
Biden Has American Troops Poised For "Holiday War" Invasion
Hello Folks,
One of the most asked questions we receive is why the Dear Sisters use the term Supreme Socialist Leader Joe Biden, which many of those asking assert is derogatory, but in fact is the official title designated for the this American politician.
Allow me to explain, first of all, the term "supreme leader" refers to the person among a number of leaders of a state, organization or other such group who has been given or is able to exercise the most, or complete, authority over it, which accurately defines Biden as he's the undisputed leader of the Democrat Party political organization—secondly, the Wall Street Journal, the largest circulation official "newspaper of record" in America, plainly stated for the historical record: "Joe Biden is not a capitalist...He is a socialist...Democratic progressives don't like the s-word, which is why they started calling themselves progressives".
Unlike other publications, the 132-year old newspaper of record Wall Street Journal is depended upon for its factual accuracy, which made it no surprise this week to see the article "Wall Street Journal Refuses To Bow To Left's Demands To Cancel Thanksgiving Editorials: 'We Won't Bend'", wherein its editors were quoted saying: "The progressives have come for our annual Thanksgiving editorials…They won't succeed".
In a long list of past heads of state designated as "supreme socialist leaders" by the Wall Street Journal, it includes such infamous figures as Adolf Hitler, the "supreme leader" of the National Socialist German Workers' Party, most commonalty known as the Nazi Party—and—Joseph Stalin, the "supreme leader" of the Union of Soviet Socialist Republics, most commonly known as the Soviet Union.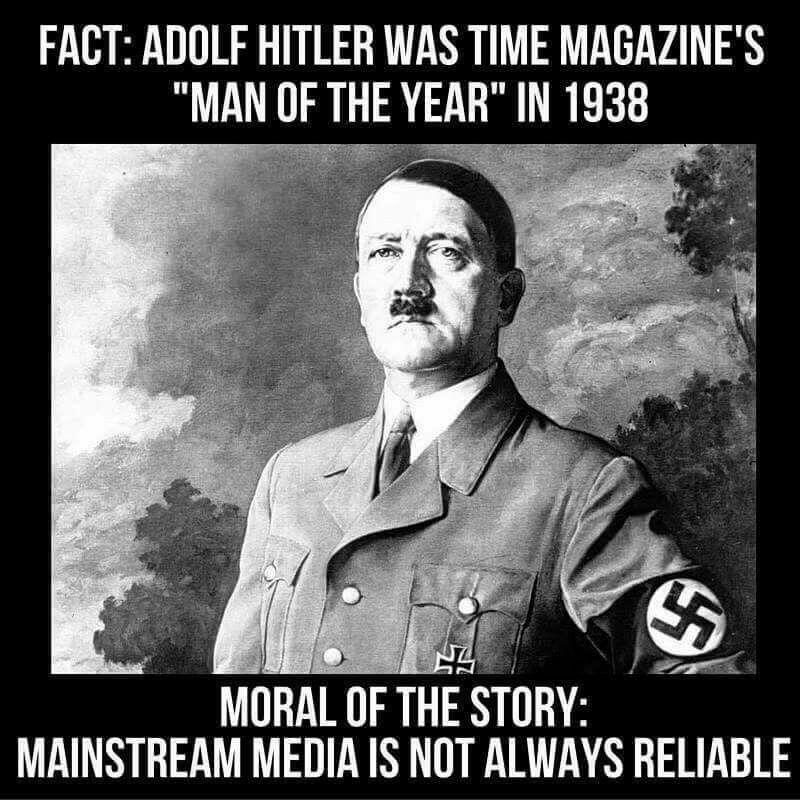 With Time Magazine naming Adolf Hitler as their "Man Of The Year" for 1938 and the New York Times receiving a Pulitzer Prize in 1932 for their reporting covering up the genocidal crimes against humanity committed by Joseph Stalin, it's been critical for history that the Wall Street Journal separated itself from the leftist American mainstream propaganda media to call out and designate  the "supreme socialist leaders" that threaten our world.
Once a "supreme socialist leader" is designated by the Wall Street Journal it puts on alert all concerned parties (investigative journalists, bankers, business titans, etc.)—when alerted these concerned parties begin taking defense measures, the most vital part of which is information gathering and analysis—and is needed because the common trait of these types of leaders are instigating wars.
In knowing these facts, it is why alarm bells began ringing in capitols the world over this week when Supreme Socialist Leader Joe Biden announced he will hold "The Summit for Democracy" on 9-10 December—an invitation only summit excluding, of course, Russia and China—notably sees the democratically elected leaders of NATO-member Turkey, Egypt, Hungary and Singapore not invited—and astonishingly sees the long-time democratically elected leader of Bangladesh not being invited.  
As to exactly why these alarm bells began ringing, however, is because Supreme Socialist Leader Joe Biden didn't invite to this summit Prime Minster Abiy Ahmed, the democratically elected leader of the East African nation Federal Democratic Republic of Ethiopia—and over the past week, Ethiopia's neighbor Djibouti is seeing a massive secret buildup of US military forces whose US Air Force giant cargo planes flying from their American bases continue landing non-stop.     
Ethiopian Prime Minister Abiy Ahmed, in 2019, won the Nobel Peace Prize, but this week saw him going to the front lines and saying he'll lead his troops—and today sees this Nobel Peace Prize winning democratically elected leader and his troops fighting for their very survival against socialist rebels belonging to the Tigray People's Liberation Front, that was originally founded as the Marxist-Leninist League of Tigray.
Amnesty International is now reporting "Tigray rebel fighters raped, robbed and assaulted women after taking control of a town in Ethiopia's Amhara region in August", and Human Rights Watch documented the killing and rape of Eritrean refugees by Eritrean troops and Tigray fighters—and for those of you believing that Supreme Socialist Leader Joe Biden is massing American troops next to Ethiopia to save its peoples from these socialist rebel demons, the truth about what's really happening is contained in the shocking just published news report "US, European Diplomats Secretly Plan Ethiopian 'Transition Government' With TPLF Leader", wherein it reveals: "Video footage has emerged of several Western diplomats meeting with leaders of the Tigray People's Liberation Front (TPLF), showing them frankly discussing plans to overthrow Ethiopia's democratically-elected president, Abiy Ahmed".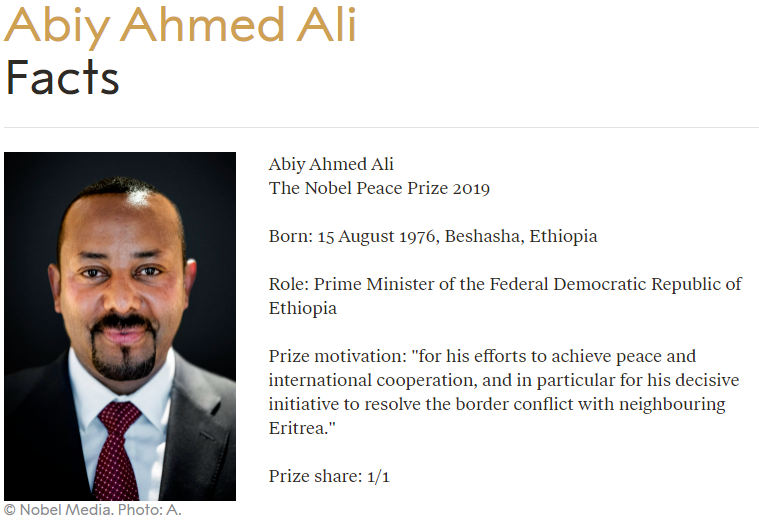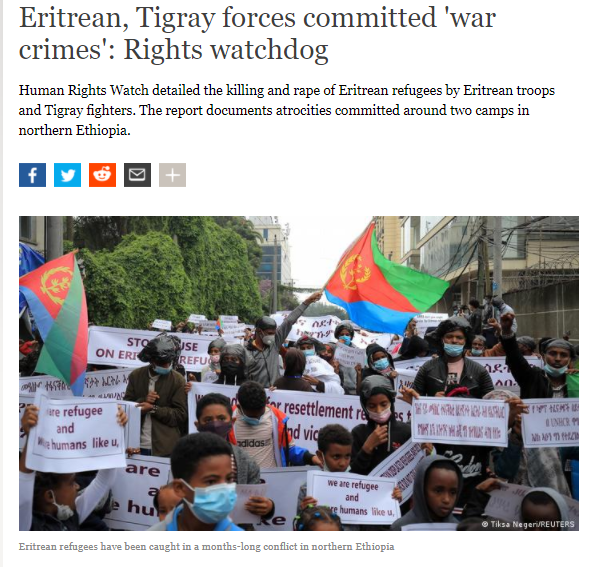 Supreme Socialist Leader Joe Biden is now poised to launch his "Holiday War" invasion to overthrow the Nobel Peace Prize winning democratically elected leader of Ethiopia and turn this nation over to socialist rapists, which should cause everyone to ask when he's going to do the same to Americans?
I have no doubt at all that the vast majority of you don't even know that this is even happening, and is because your lying leftist propaganda media establishment doesn't care anything about you, and if you're really honest, you know they don't even care if you live or die.
The same can't be said about the Sisters of Sorcha Faal, who believe it's your right to know the truth about all things, and work tirelessly to keep you informed.
And today they need your help desperately so they can keep working, otherwise their mission of truth to you will end.
For those of you who will aid them, THANK YOU!
For those of you who will turn your backs on them I don't really know what to say, other than to remind you that the choice to do nothing isn't really a choice at all, it's a path that always leads to darkness.   
Thank you for listening and aiding us in our hour of desperate need by going below and giving what you can, and as always, please feel free to write me at [email protected] with any comments/questions/suggestions, remembering to put ATTN: BRIAN in the subject line, or if requesting to be placed on the Sisters mailing list, put MAILING LIST in the subject line. 
All the best folks,
Brian
Webmaster
Paris
Fr.