World's Largest English Language News Service with Over 500 Articles Updated Daily
"The News You Need Today…For The World You'll Live In Tomorrow." 
As Global Crisis Accelerates…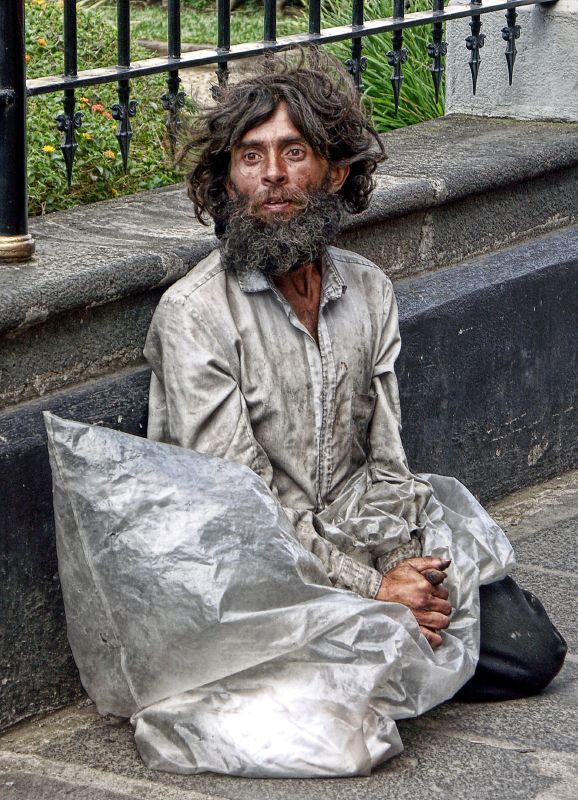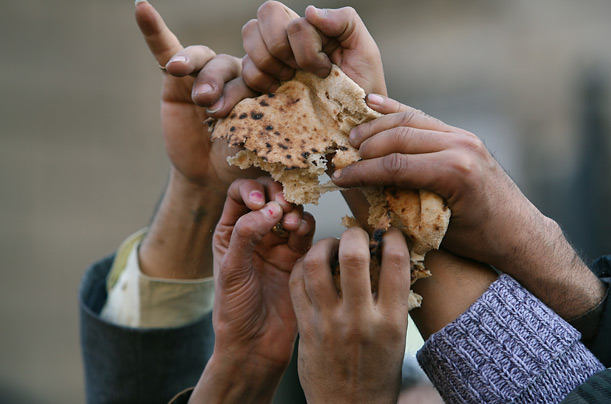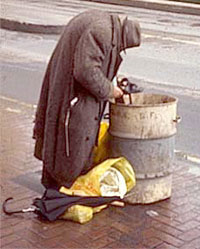 …Millions In US Ready To Starve
Special Report for January 28, 2009
More horrific news is coming from the United States today showing that the brutal cost of that once prosperous Nations collapse is accelerating at a savage and deadly pace.
The latest victims of the economic crisis are Ervin Antonio Lupoe, his wife, Ana, their 8-year-old daughter, their two 5-year-old twin girls and their two 2-year-old twin boys, all gunned down by a despairing Mr. Lupoe, who along with his wife, had both been unjustly fired from their jobs as medical technicians Kaiser Permanente West Los Angeles Medical Center.
In his last act of life after killing his wife and children, and before turning his gun of destruction upon himself, Mr. Lupoe had faxed a two page letter to KABC Television in Los Angeles stating:  "Oh lord, my God, is there no hope for a widow's son?"
The tragic deaths of the Lupoe Family follows by just a few months, and also in Los Angeles, the October 7, 2008, deaths of Karthik Rajaram, his wife, their three children and Mr. Rajaram's mother-in-law in another horrific murder-suicide brought about by a despondent man who had lost everything in his Nation's economic collapse, including all hope.
Even more despairing than these senseless deaths is that they are, most assuredly, going to be repeated as the United States in 2008 saw 2.6 million of their citizens lose their jobs and becoming the highest loss of jobs in the US since the ending of World War II, and new reports stating that a further 3 million Americans will lose their jobs in 2009.
Most astoundingly, however, about the growing catastrophe currently unfolding in the United States, is that the masses of the American people are just like Mr. Lupoe and Mr. Rajaram, people so brainwashed, deluded and deceived that death is the only course they can contemplate when faced with total financial ruin.
The reason for this being so are many, and we have touched upon them all in previous reports over the years…but nearly all having fallen upon the ears of these Americans who no longer are able to hear the simple truths of their existence.
But, if they were to awaken from their slumber, and open their ears, eyes and minds to the many warnings that have been shouted at them, they would see for themselves the false reality of the lie called the 'American Dream' they are now killing and dying for.
And the biggest lie of all is that debt, in any form, can lead to any sort of productive life for a human being as the entire Western World's banking system is nothing more than an insidious system purposely designed to steal from human beings everything they possess utilizing the false reality of 'gaining today' what you can 'pay for tomorrow'. 
As astounding as it is to believe, the American people in just one generation have turned themselves from the World's most production Nation with the highest saving rates in history into what they are today, the most indebted Nation our World has ever known with the American people alone having a personal debt load of over $14 Trillion and their government adding upon them a further $10 Trillion!
Even more incredible to believe, but it is nevertheless true, the 'solution' these deluded Americans are now turning to in order to prevent their total collapse is…that's right…MORE DEBT!
From their governments never ending billion dollar bailouts for their corrupt and bankrupt banking system and corporate elites, to the American people themselves piling more debt upon their backs by using their credit cards to pay for their most basic of needs, the sheer insanity of it all is nearly incomprehensible to the normal human mind.
The West's 'master plan' for rescuing their corrupt banking system has also failed in that the United States led wars against the over 1 Billion Muslim peoples of the World has totally failed, and with its failure the Western banking giants have been unable to inflict the Muslim people their insidious usury system which all of the Islamic Nations strictly prohibit.  And what this simply means is that Muslims are forbidden by their religious beliefs to either charge or pay interest on anything leaving them the only remaining uncorrupted people on our Earth unable to be put into debt slavery.
It goes without saying, of course, that these Muslim peoples do not enjoy the standard of living enjoyed by the West, but then again, these peoples would NEVER kill their families or themselves over something as inconsequential as money.  Their lives are, instead, lived for the most part continually providing for their family's long term future security through agriculture and bartering what they make with their own hands.
And as demonized by the West as these Muslim peoples are, it is critical that the Americans begin knowing the real truths about them….because as the Muslim peoples are now, so will these Americans be in the very near future!  
And this truth these American people will find clearly shows that the Muslim peoples of today have more in common with the American people of last century than the American people of today do with their own ancestors. 
From making their families the most important center of their lives, to their reverence for their children's wellbeing and education, to their growing of their own food, to their saving of food and all excess money for the hard future surely to come, to their living in large extended families on land owned for generations of their families, to their reverence of nature and the necessity of never damaging their land, to their belief in a religion that gives them hope of a World to come….all of these, and so much more, tie these now despised by the West's people more closely to the Americans of old than today's Americans can even imagine.
Now it is important to note that Muslim peoples of the World are not the only ones who still live caring for the old ways and still using the ancient knowledge that has sustained our human race for thousands of years, they are used here as an example by me simply because they remain the largest bloc of such peoples left on our Earth in today's modern times.
Standing opposed to old ways is an average American family of today that has no more than 3 days of food stored in their homes, where their family's are scattered to the wind and no longer offer protection to each other, where children are made to become adults and left to be raised by government schools and each other, where thousands will be spent on keeping grass yards beautiful using the latest chemicals that kill everything of value of in the soil, where these people won't spend even a meager pittance of planting foods for their own survival…and so much more that has led them to become the most depressed and drug addicted society history has ever known.
And for our efforts over the past many years to warn these people of what is to come and offer them plans to protect themselves?  For the most part ridicule, if not outright disdain.
But, that is our plight and if even one of them is saved by our efforts than all of our efforts will have been worth the high cost we have paid. For it is not their ignorance that dooms the vast majority of them, it is the lack of teachers of the old ways, like us, to show them how to return to the road once traveled by their ancestors, and which many of them are seeking to find without fully knowing how to do so.
With this being the sad state that the American people had fallen into, the Sorcha Faal in 2007 granted to Sister Theresa Marlene the permission to begin our Order's first ever refugee and relief effort in the United States called the Appalachia Mountain Project which to date is protecting the future of many American family's wise enough to return to the old ways to secure themselves from the catastrophes to come.
Unfortunately, for many Americans seeking our protection we have been unable to accommodate them due to their not being able to afford the costs associated with becoming a member of the survival project, even though we had made it as cost neutral as possible. But, with the accelerating collapse of the US economy Sister Theresa Marlene has been granted the Sorcha Faal's permission to help no more than 100 additional US residents under the following provisions:
<![if !supportLists]>1.) <![endif]>Any American wishing to join the Appalachia Mountain Project may do so upon making a $20.00 per week commitment.
<![if !supportLists]>2.) <![endif]>The combined resources of these new members will be used solely to equip individual survival packs for their personal use.
<![if !supportLists]>3.) <![endif]>Each survival pack will contain: 1 year supply of food for a family of 2, water purifier, tent, blankets and 1 year supply of heirloom seeds.
<![if !supportLists]>4.) <![endif]>Upon any member claiming their survival packs they will be granted a stay of no longer than 6 months on project owned land after which they will be assisted in finding new land of their own.
<![if !supportLists]>5.) <![endif]>Each member must make their commitment for 1 year.
It goes without my saying that this project is not, and should not be for everyone.  What it is designed for are those seeking an immediate plan for their long term survival but are without the necessary funds and/or support system to do so on their own. The Orders expertise in organizing and managing such projects are long standing and have proven their worth the World over to successful completion and the survival of countless refuges torn from their homes by war or economic collapse.
So, if you are one of those wise enough to begin planning for your own survival we welcome you to our extended American family.  If, on the other hand, you are continuing to believe that your, or your Nation's, situation is going to get better, please be assured that you have not even seen, nor can you contemplate, how catastrophic it is going to be.
[Note: We are sorry to report that there are no openings left available for this project as they have all been filled.]