World's Largest English Language News Service with Over 500 Articles Updated Daily
"The News You Need Today…For The World You'll Live In Tomorrow." 
World Watches As Freedom Makes Last Stand On Earth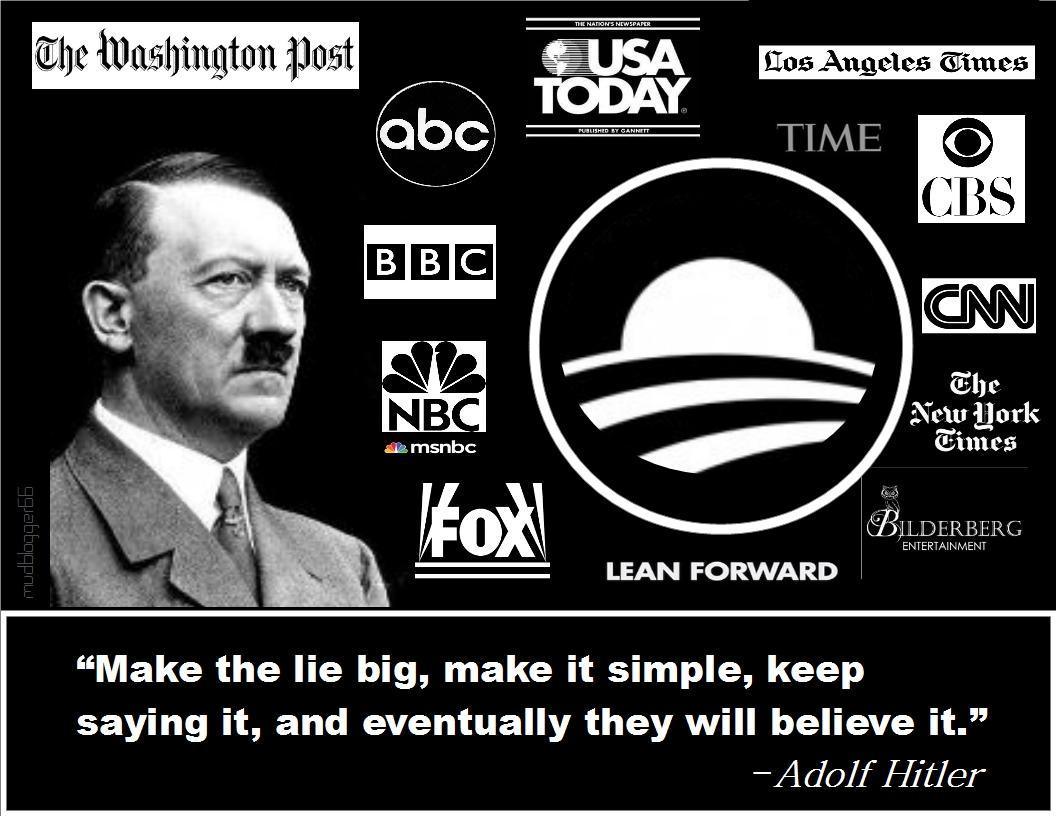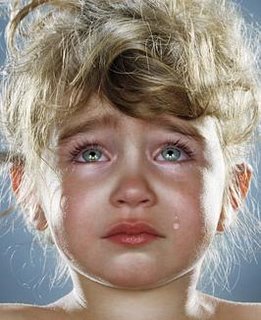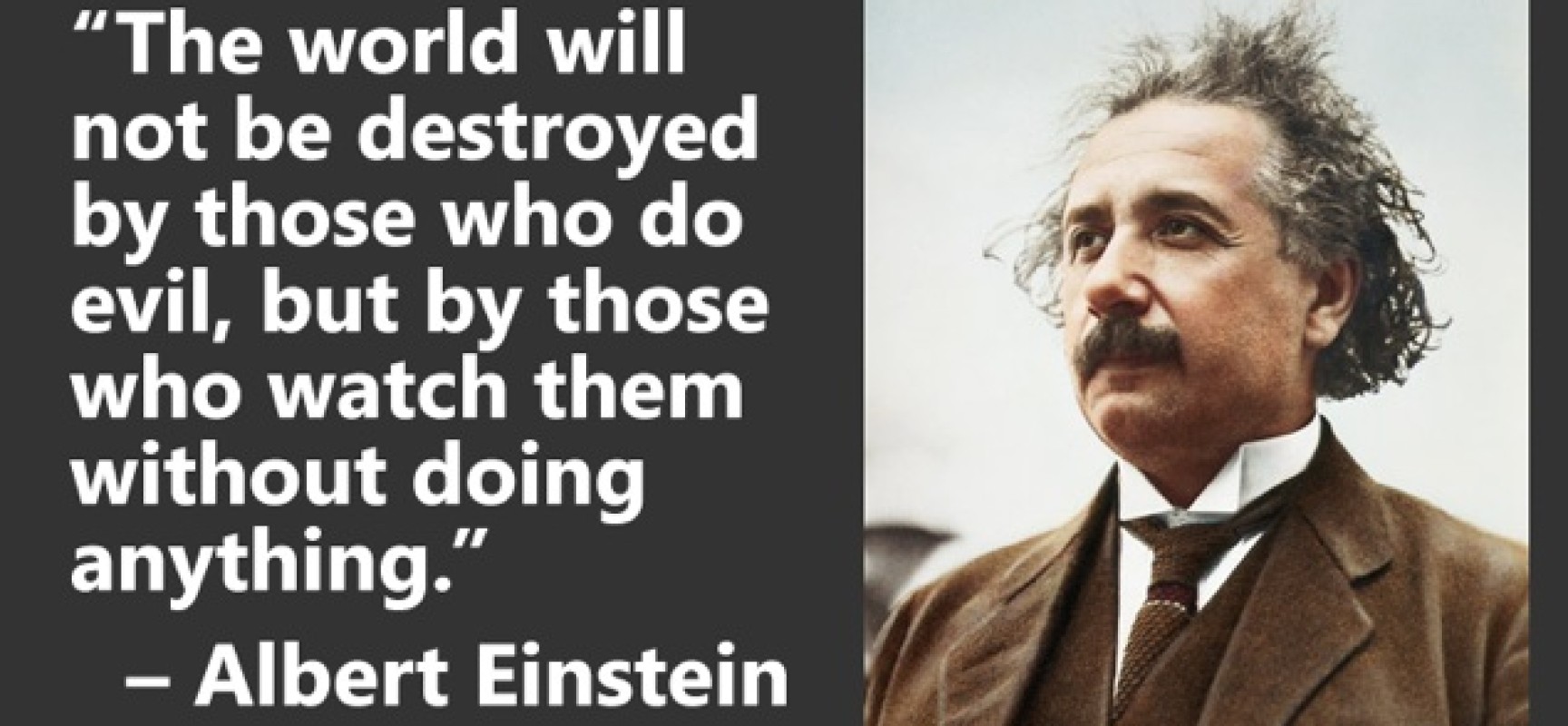 "History repeats itself, but in such cunning disguise that we never detect the resemblance until the damage is done."
Sydney J. Harris (1917-1986)—British-American journalist, author and syndicated columnist.
Special Report from Sister Ciara
My Dearest Friends:
On 27 October 1964, the United States was a week away from one of its most important presidential elections in history—an election that on one side had Democrat Party candidate President Lyndon Johnson, and on the other Republican Party candidate US Senator Barry Goldwater—with the deciding issue between them to be decided by the American people being if the their nation was going to follow the strict outlines of their constitution, or follow an uncharted path toward social justice—and on this date, the New Deal Democrat turned Conservative Republic actor Ronald Reagan gave a televised address, now known famously known as "The Speech", in which he summed up what this election was really about with the words: "If we lose freedom here, there is no place to escape to…This is the last stand on earth".
The New Deal was enacted during the Great Depression by Democrat Party leader President Franklin Roosevelt to alleviate the suffering of the American people being decimated by this economic holocaust, the full extent of which was examined 12-years ago by Russian historian Boris Borisov—an examination begun because Borisov first noticed the oddity of: "American statistical records stating that between 1931 and 1940, USA lost 8,553,000 people due to a decrease in population growth…This is not a gradual change – population growth instantaneously drops to almost half its value at the start of 1931, remains unchanged for precisely ten years, and then instantaneously returns to its initial value at the start of 1941...This interesting phenomenon is not explained, or even mentioned, in the several hundred pages of US Department of Commerce"—and to resolve this oddity, saw Borisov meticulously examining and documenting official death records from every State and the US government during the Great Depression, all of which conclusively prove that during this time period over 7-million Americans died from starvation. 
This American genocide was known to the peoples of that time, but since has been eradicated from US history books because this mass killing came during the reign of Democrats—but who really weren't to blame, as across the ocean during this same time, the fascist regimes of Germany, Italy and Spain were growing more powerful by the day fed by injections of hundreds of millions of dollars of capital by London and Wall Street bankers while the American people starved—a fact known to Republican Party lawmaker US Senator George Norris (1861-1944), who famously showcased his spider web chart of Wall Street power—that President Roosevelt responded to with the statement: "They should have thought of that when they did the things that are being exposed now"—though when President Roosevelt urged his Attorney General to prosecute these Wall Street bankers (who had also tried to overthrow him in the Business Plot Coup), he was ignored. 
Facts and truths known by Ronald Reagan, which caused him to abandon the Democrats and side with the Republicans during the 1964 presidential election and sound out warnings to the American people—none of whom had yet to discover the full truth that President Johnson came to power because their own government had ordered the public execution of his predecessor President John Kennedy—during this election saw the American people being pummeled with "Russia! Russia! Russia!" hysteria about a World War III the election of Senator Goldwater was sure to ignite—though in reality, and exactly like Reagan had warned, after President Johnson won the 1964 election the US charted a socialist path of never ending wars and destruction of freedoms whose effects of continue to tear America apart to this very day.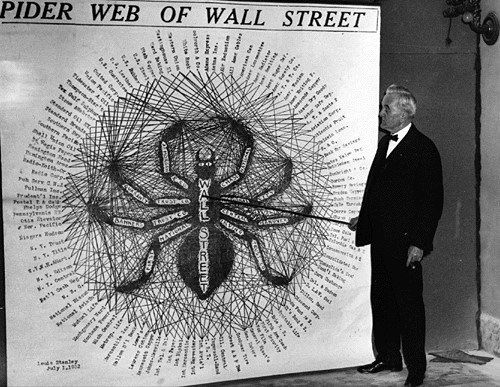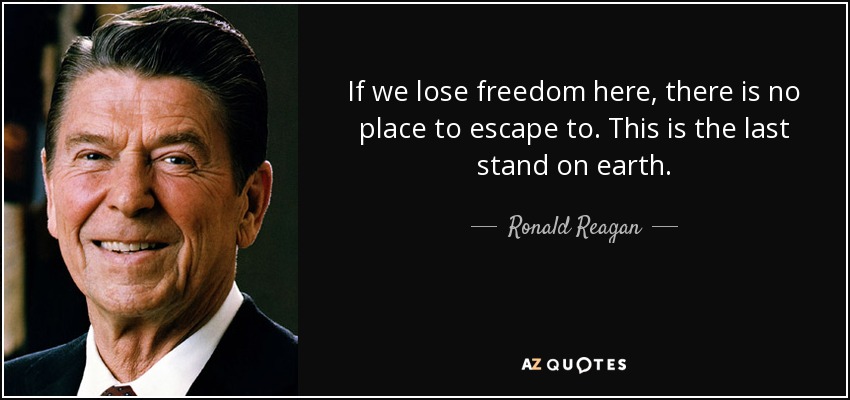 I firmly believe that this is history you need to know about because President Reagan's warning "This is the last on earth" about freedom in 1964 has today been joined by another one saying: "Trump loyalists are planning a last stand on January 6"—a warning contained in the article "House Republicans Meet With Trump To Discuss Overturning Election Results" that describes the plans being made to contest this election in the US Congress—and in response to, now sees Republican Party lawmaker US Senator John Thune saying that President Trump and his loyalists are "going down like a shot dog"—a not surprising statement coming from someone like Thune, whose entire career has been spent in the Deep State—a Deep State whose style of government was put on full display last evening when all of the members of the US Congress were given a massive 5,593-page bill and ordered to vote on it without reading it first—and is a Deep State style of government the American people are beginning an open rebellion against, as evidenced yesterday in Oregon when hundreds of armed protesters stormed their State's capitol building when its socialist Democrat lawmakers refused to allow any of it citizens to know what they were doing, and who shouted to these socialists with raised pitchforks and firearms: "You are traitors to the American people".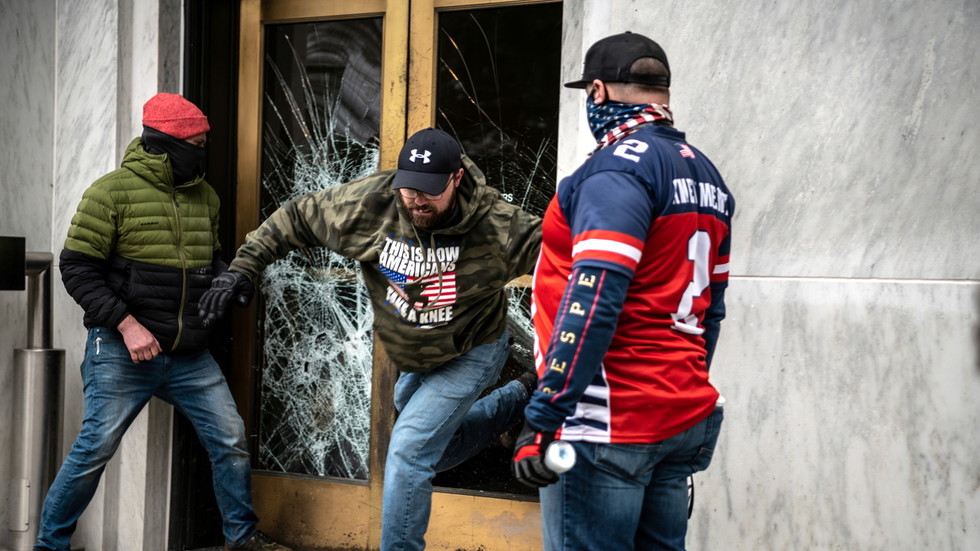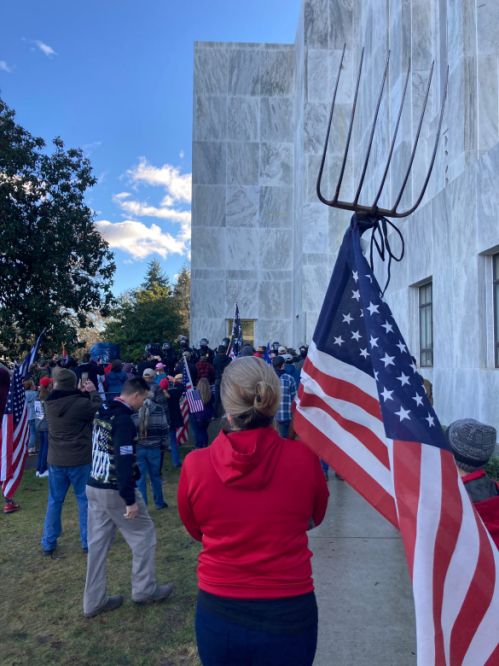 Freedom loving armed American protestors (above) storm socialist Democrat Party controlled Oregon State House on 21 December 2020.
Now with this brief combining of historical facts and current happenings in America, I'd like to focus your attention on the quote: "History repeats itself, but in such cunning disguise that we never detect the resemblance until the damage is done"—and in focusing, then ask yourself these two questions: "Is Wall Street and banking support for Communist China today any different from the support they gave Nazi Germany in the 1930s while millions of Americans were starving to death?"—"Are the suffering American people today more willing to make a last stand for their freedom than they were in 1964?"—but before answering, read and digest the information in the articles "American Family Association Reportedly Banned From Credit Card Processor Over Religious Views" and "Democrats Draft Proposal To Strip Religious Liberty".
Your answers to these questions, hopefully, will give you greater clarity into why in my letter to you last month I told you about the letter Archbishop Carlo Maria Viganò (the former Vatican ambassador to the United States) wrote personally to President Trump before this election saying: "This historical moment sees the forces of Evil aligned in a battle without quarter against the forces of Good; forces of Evil that appear powerful and organized as they oppose the children of Light, who are disoriented and disorganized, abandoned by their temporal and spiritual leaders—Mr. President, you are well aware that, in this crucial hour, the United States of America is considered the defending wall against which the war declared by the advocates of globalism has been unleashed".
Two days ago, my Dear Sisters further documented to you in their report "Taiwan "Fight For Trump-Stop The Steal" Rally Lights Fuse For War" how the socialist media in America is now openly and without fear depicting Trump supporters as rats exacly like the Nazi Germans did to the Jewish peoples before they exterminated them by the millions—all of which leads to me asking all of you the question: "When will you awaken to the reality that you are a combatant in a war for your very life and the lives of your loved ones?".
For those of you brave and honest enough to face this reality, my Dear Sisters have provided to you daily the critical information you need to know in their 2020 Election Series—but whose cost to do so has overwhelmed our resources, that even in the best of times can only be called a pittance when compared against what's available to the godless forces opposing us—which means that for us to survive during this war we desperately need your immediate help—is a direct plea to you from those of us fighting behind and on the front lines of this war, and whose hope for aid we always rest on our Dear Lord's promise that says: "Give, and it will be given to you. Good measure, pressed down, shaken together, running over, will be put into your lap. For with the measure you use it will be measured back to you.".
And in closing, my Dear Sisters and I wish for all you the best during his Christmas Season, and we promise that in your remembering its true meaning, you will be protected from despair and fear.  
With God,
Sister Ciara
Dublin, Ireland
22 December 2020
Our needs today are dire indeed, but, if every one of you reading this gave just $20.00 today, our budget for the entire year would be met!  So, before you click away, ask yourself this simple question….if your knowing the truth about what is happening now, and what will be happening in the future isn't worth 5 US pennies a day what is?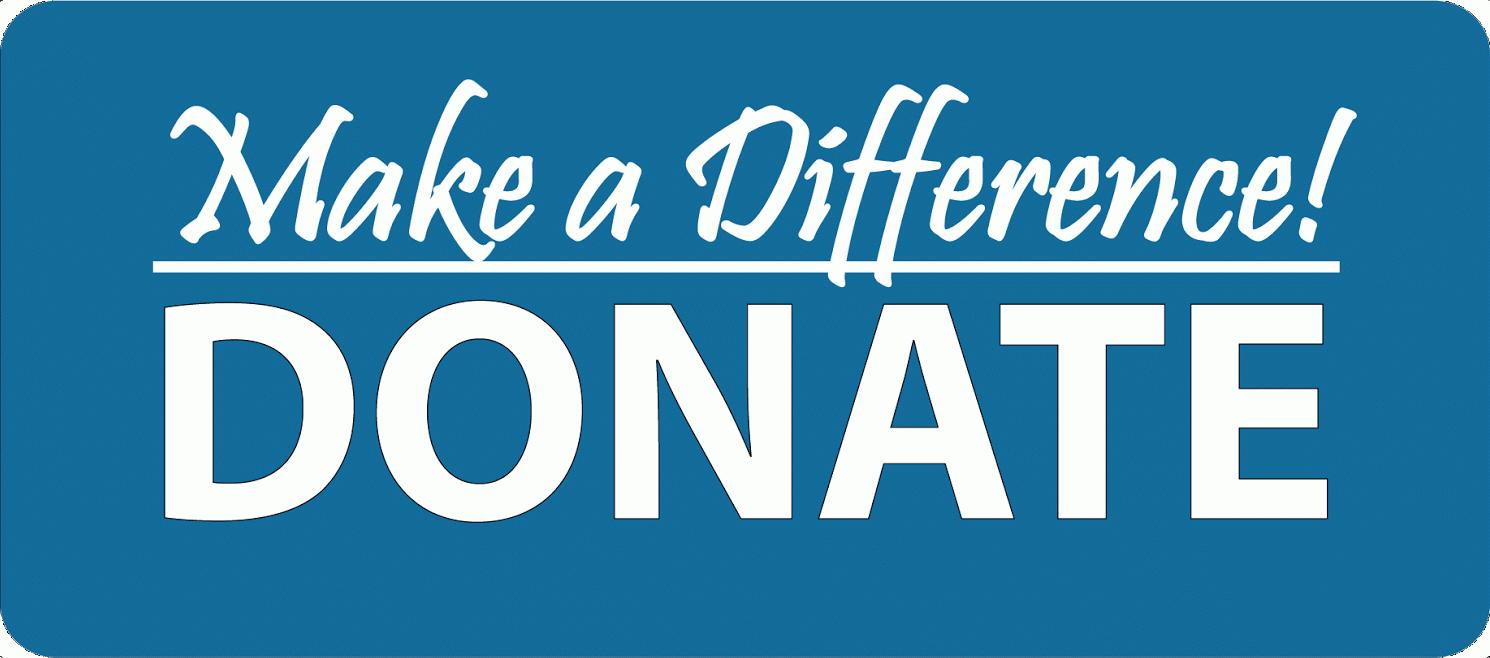 (Please note that those who respond to this appeal, in any amount, will receive, at no charge, Sorcha Faal's December, 2020/January, 2021 lecture series to the Sisters of the Order titled "Total War: the Collapse of the United States and the Rise of Chaos: Part 105".  This is another one of the Sorcha Faal's most important lectures dealing with the coming timelines of war, famine, catastrophic Earth changes and disease as predicted by ancient prophecies.)